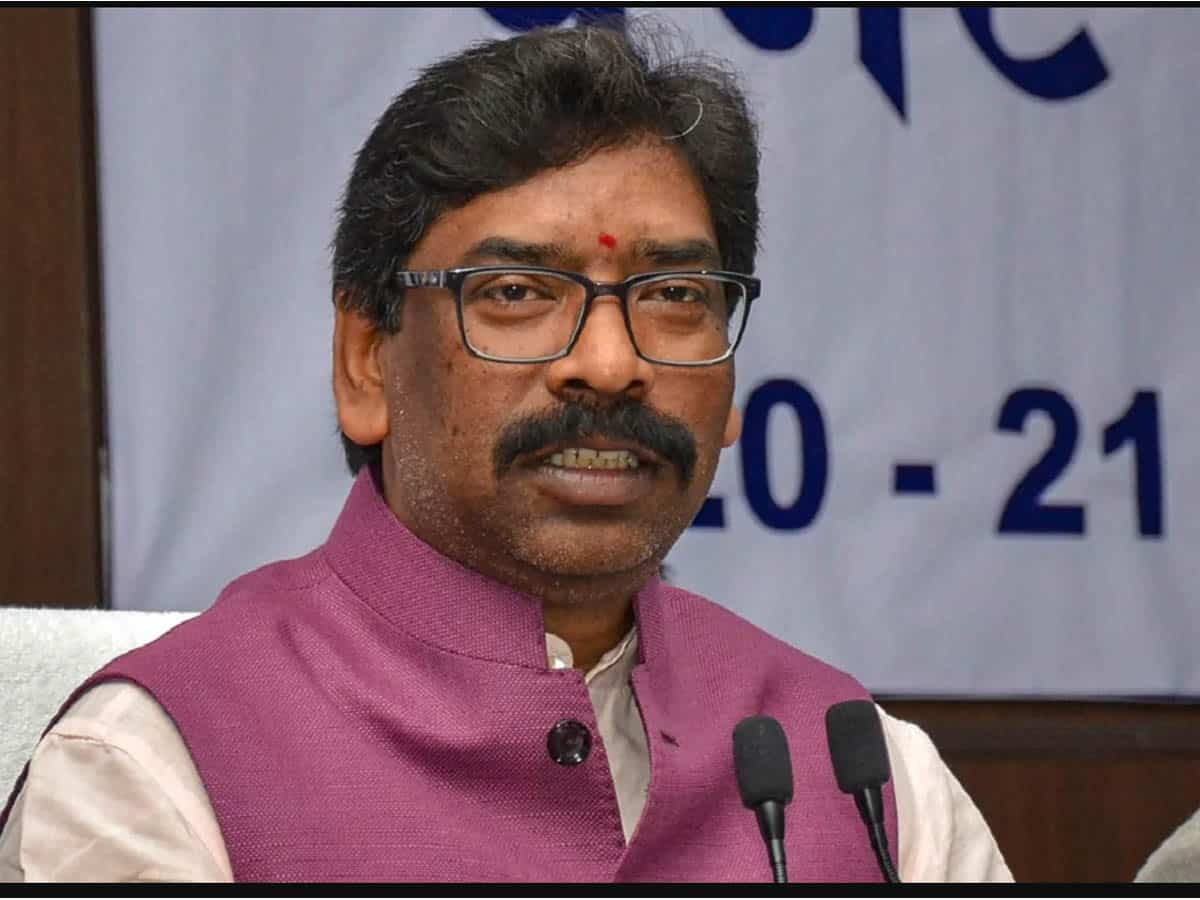 Dumka: Jharkhand Chief Minister Hemant Soren on Friday asked the people to protest if any activity was undertaken in forest areas without the permission of gram sabhas, alleging that Centre was trying to exploit the state's natural resources.
Addressing a rally at midnight in Dumka to mark the 44th foundation day of his party JMM, Soren said the Centre brought changes in the Forest (Conservation) Act so that no prior approval is required from gram sabhas for any work whether it was cutting trees or digging in scheduled areas.
"It was aimed to suppress the voices of Adivasis-Moolvasis," he alleged.
Soren said he has already written to the Centre, informing it that the changes in the law cannot be implemented in the state.
He said the BJP developed states such as Gujarat and Maharashtra but did nothing for the development of Jharkhand when it was in power.
Alleging that the BJP was hatching a conspiracy to bring down the "Adivasi-Moolvasi government", Soren said, "They have taken a pledge to send me to jail. However, the truth can be harassed but can not be defeated."
"We have framed a law based on 1932 khatian to provide employment to local youths, but the governor returned it terming it flawed. A similar law was enacted by the Karnataka government and the Centre had approved it," he added.
Soren said he will continue to fight for the policy that proposes to use the 1932 land records to determine the domicile status of people.
Subscribe us on