New Delhi: The Supreme Court on Friday agreed to examine on February 3 a plea by Aam Aadmi Party's (AAP) Mayoral candidate Shelly Oberoi seeking an order for holding the election in a time-bound manner.
Senior advocate Abhishek Singhvi mentioned the matter before a bench headed by Chief Justice D.Y. Chandrachud and comprising Justice Dipankar Datta.
The top court agreed to hear the case on February 3.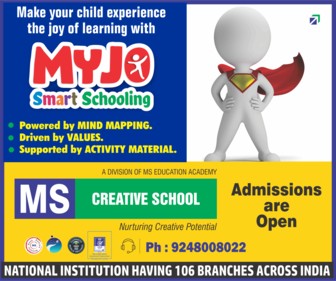 The AAP accused the BJP of running away from holding the election for the post of mayor. It has been alleged that the L-G-appointed presiding officer adjourned the House indefinitely in view of a "ruckus" by some councillors.
The AAP won 134 of the 250 wards in the MCD polls held last December. The BJP managed to win 104 wards.
In its plea, the AAP has demanded time-bound urgent mayoral elections and has also sought the prohibition on voting by aldermen as per law.
"People of Delhi gave a majority to the AAP in the MCD but BJP is not allowing us to form a government in the MCD.
AAP has moved the Supreme Court through its Leader of the House and Mayor candidate (Oberoi). We have placed two major demands on the Supreme Court, the first is to elect the Mayor in a time-bound manner and form the government in the MCD. Second, as aldermen do not have the right to vote under Article 243R of the Constitution and Section 3 of the DMC Act, they should be prohibited from casting votes," party leader Saurabh Bhardwaj had said.
The Mayoral election was first scheduled for January 6, but the House was adjourned following a scuffle between the councillors of the BJP and the AAP.
Then a session was convened on January 24 to elect the Mayor and Deputy Mayor and members of the Standing Committee.
However, after all the 250 newly-elected MCD councillors and 10 nominated members (aldermen) took their oath, the House was again adjourned until the next date after a ruckus created by the councillors of AAP and BJP.
On the other hand, BJP state working president Virendra Sachdeva alleged that Chief Minister Arvind Kejriwal and the AAP have been misleading the public and that they have no faith in the Constitution.
Subscribe us on