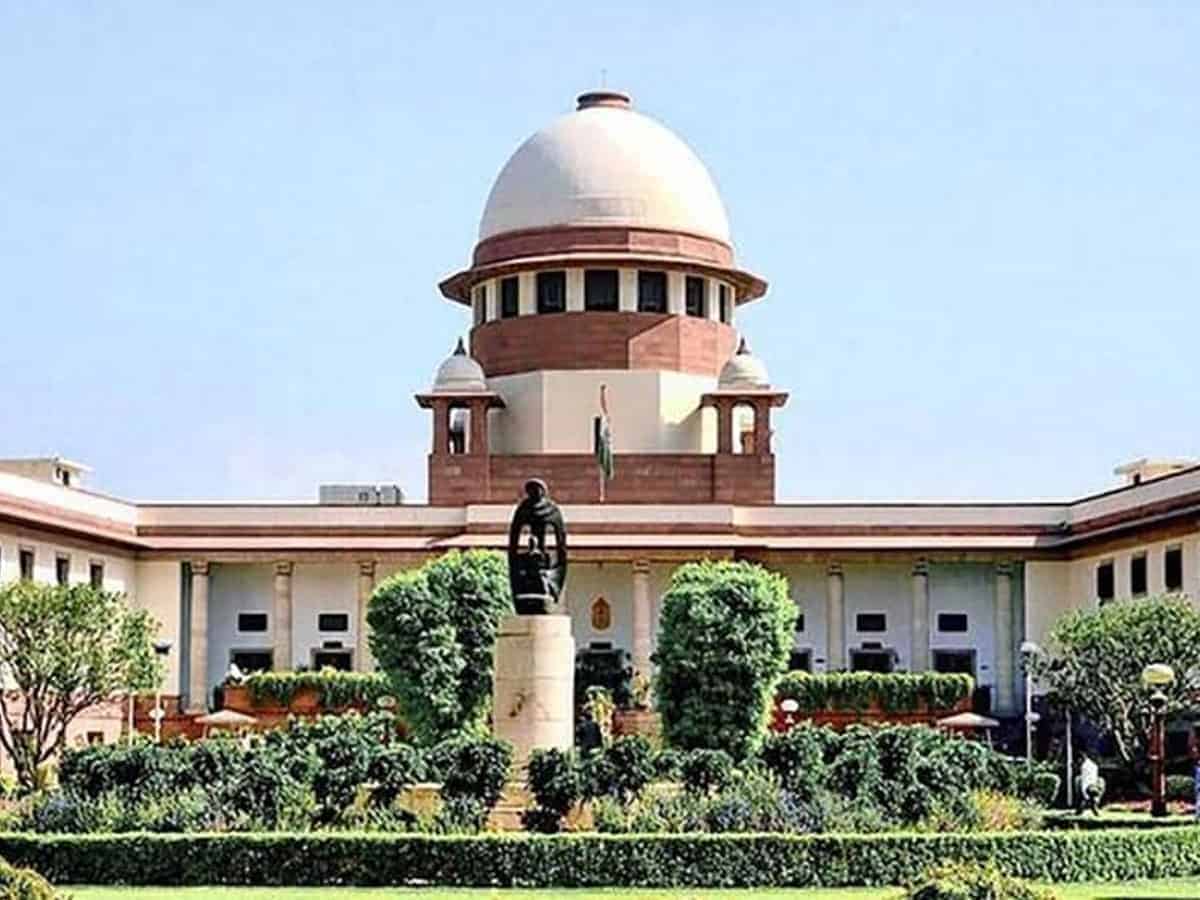 Gangtok: Citizens of Sikkim including Chief Minister Prem Singh Tamang and other political leaders on Wednesday expressed jubilation after the Supreme Court ordered the removal of reference to the Sikkimese-Nepalese as "people of foreign origin" from its January 13 verdict.
The remark made by the apex court had sparked protests in the small northeastern state, with the formation of a Joint Action Council (JAC) by people from all sections of the society to carry out demonstrations seeking removal of the tag from the verdict on tax exemption in Sikkim.
Tamang, who is also the chief of the ruling Sikkim Krantikari Morcha (SKM), state BJP president DR Thapa, opposition Sikkim Democratic Front (SDF) and the JAC said they are happy with the development and thanked the Supreme Court.
A bench of justices MR Shah and BV Nagarathna earlier in the day modified the verdict while hearing the Centre's plea along with petitions filed by Sikkim and private parties seeking modification of the remark.
The chief minister in a social media post said that he wanted to express gratitude to the Supreme Court for its understanding of the sentiment of the people of Sikkim and for resolving the matter.
"The government of Sikkim has taken up the matter with all due seriousness from day one. We believe in working silently without hullabaloo. Being a responsible government, we never joined the race for one-upmanship for scoring brownie points and earning political mileage on this sensitive issue," he said.
State BJP president DR Thapa said that the entire credit for the removal of the "foreigner" tag in the Supreme Court goes to the people of Sikkim as "they have dealt with the issue in a civilised and intellectual way even when it had hurt them very hard".
In a statement, the SDF said it is grateful to the Supreme Court for the justice provided to the people of Sikkim.
"This positive result is a victory of the unity and strength of the Sikkimese people. The SDF party is also grateful to all those who have worked towards achieving this fruitful result," it said.
The JAC, which was spearheading protests against the issue for the past few days in the small Himalayan state, expressed happiness at the top court's order of Wednesday.
The JAC also called a 12-hour bandh in the state during the day.
The SC bench said that the error has crept in because the original writ petitioners have made more than 25 amendments to the petition but this fact was not brought to the notice of the court.
On January 13, the top court had ruled that the exclusion of a Sikkimese woman from exemption allowed under the Income Tax Act merely because she has married a non-Sikkimese man after April 1, 2008, is "discriminatory and unconstitutional".
Subscribe us on