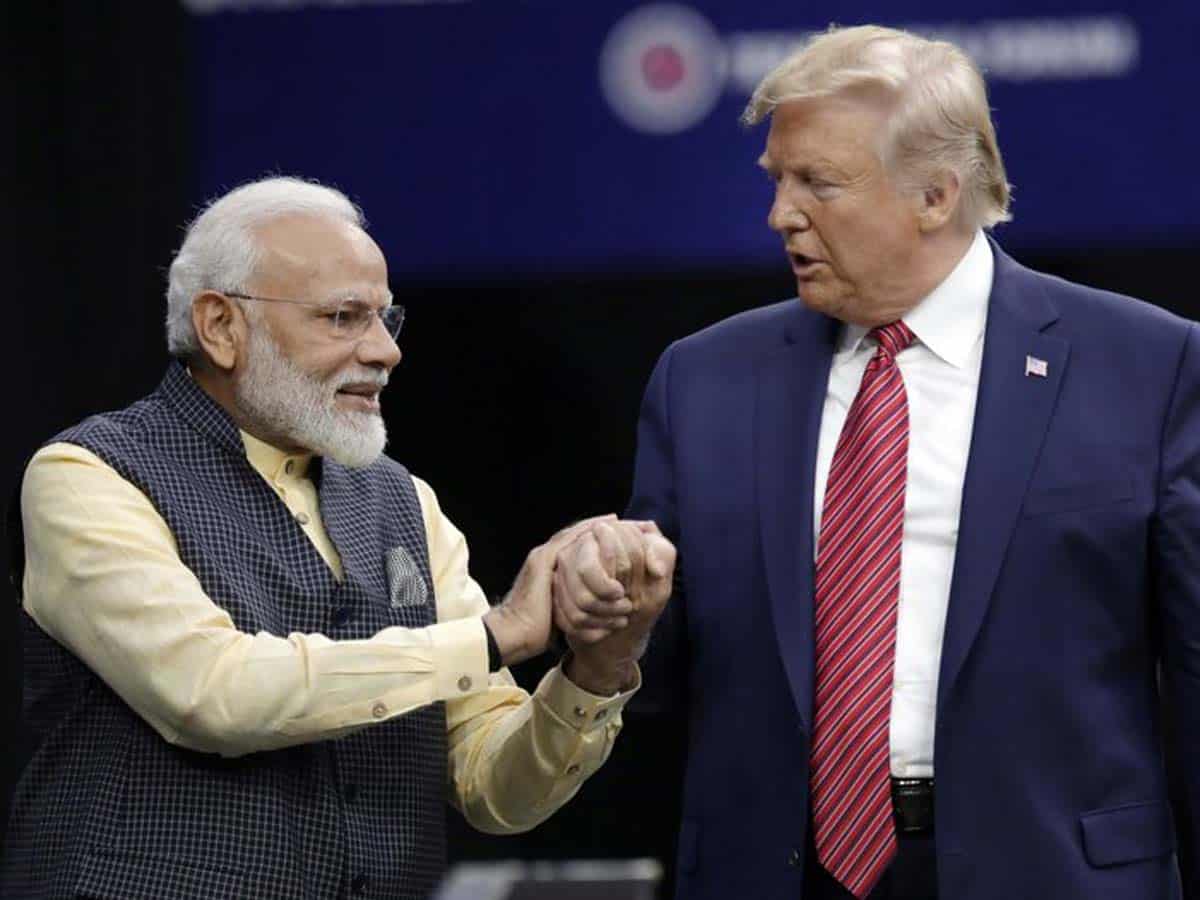 A report filed by the US House of Representatives' Committee on Oversight and Accountability has revealed that former US President Donald Trump and his family had received over 100 undisclosed gifts worth Rs $250,000 from foreign countries, including India during his term in the White House.
The report, filed on Friday, suggests that the Trump family received 17 undisclosed gifts worth $47,000 (Rs 38.8 lakh) between 2018 and 2021. While 11 gifts were for Trump, the rest were given to his wife and Former First Lady Melania Trump, daughter Ivanka Trump, and son-in-law Jared Kushner.
The gifts include a Makrana marble vase worth Rs 7 lakh, a silk rug worth Rs 5.44 lakh, a bracelet for Rs 2.2 lakh, cufflinks costing Rs 1.5 lakh, and a Taj Mahal replica worth Rs 3.8 lakh, presented by Prime Minister Narendra Modi, Former President Ram Nath Kovind, Minister of External Affairs S Jaishankar, former Gujarat CM Vijay Rupani as well as present CMs of Uttar Pradesh and Telangana Yogi Adityanath and K Chandrashekar Rao respectively.
Describing Modi and Trump's relationship, the report stated, "The media reported on the "strategic friendship" between President Trump and India's Prime Minister, Narendra Modi, calling it a "bromance". In February 2020, CNN summarized the President and First Lady's "showy state visit" to India as having "plenty of impressive photos but without major announcements on trade or security."
According to the report, official gifts from foreign countries given to the president and federal officials and their families are required to be registered under the Foreign Gifts and Decorations Act. The minimum value is locked at $415 (Rs 34,254).
Gifts above $415 will automatically become a property of the States.
"The law requires that all foreign gifts over the minimal value be publicly disclosed, regardless of their final disposition. The White House is responsible for compiling and submitting to the State Department a list of gifts given to the President, the Vice-President, and their families by foreign governments," said the report released Friday.
Subscribe us on