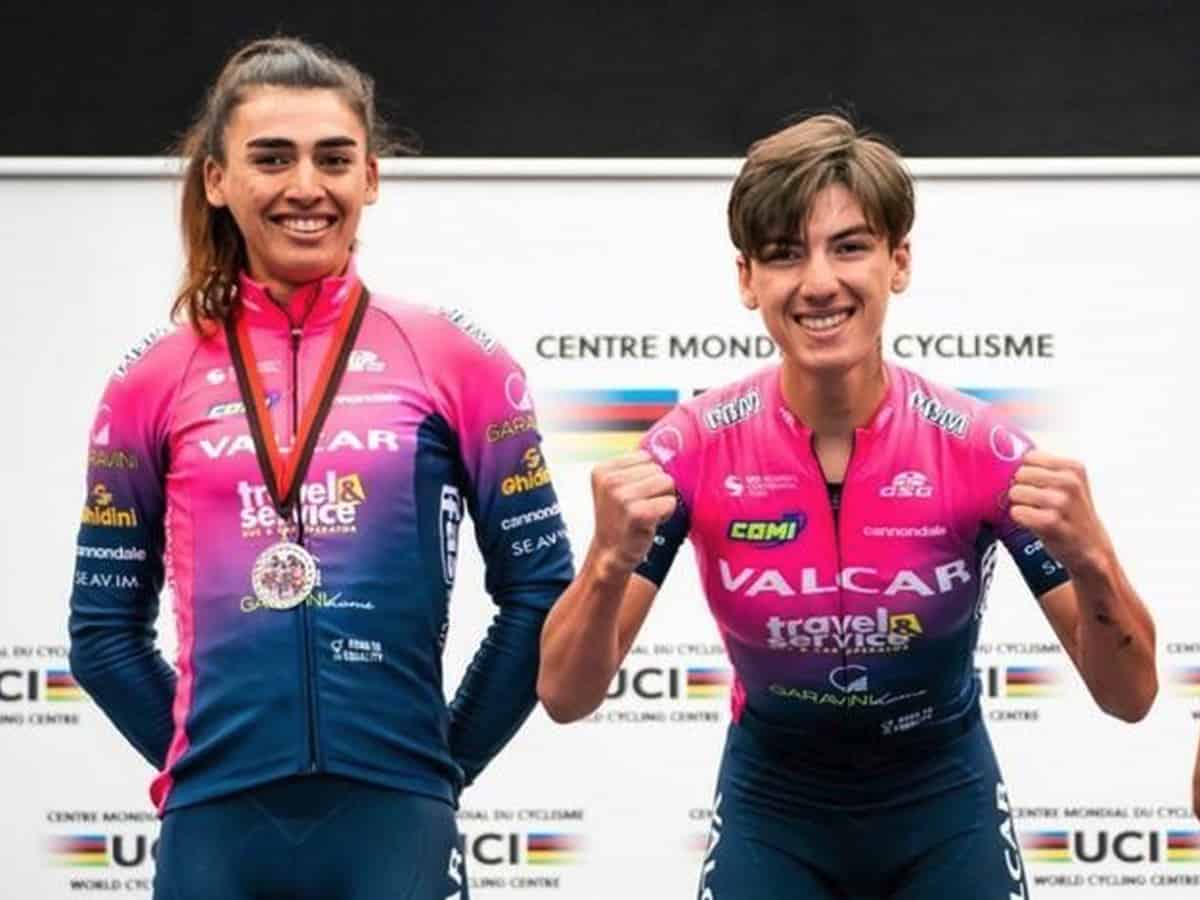 On a scorching afternoon in Italy last year, two women cyclists could be seen toiling their way uphill along a steep mountain road in the Dolomite mountain range. As the heat increased, their struggle became harder but they pushed on. It was a 10 kilometre long climb but the two women seemed tireless. After 17 winding bends, the cyclists finally reached the top of the mountains and then paused to take a break. Below them lay a scenic green valley dotted with tiny houses and villages.
In Italy where cycling is a very popular sport and there are many passionate followers, the sight of two women pedaling their way up a difficult route would not be a surprising sight. But in this case, what was amazing was that these two young women were not Italians. They were from Afghanistan. Their names were Yulduz and Fariba Hashimi who were forced to abandon their hometown and settle in Italy when the Taliban authorities forbade them to continue with their beloved sport of cycling.
The story of the two sisters is fascinating. They were born in the province of Faryab in northern Afghanistan. The region forms the border with Turkmenistan and its economy is dependent upon agriculture and animal husbandry. The women of the region produce a variety of carpets known as Kilims which are sold all over Asia. But in the midst of such a rural ambience, were born two sisters whose talent lay in cycling. Unfortunately, the roads in the area are in bad condition and nobody in their right mind would ever try cycle on such roads.
But when the adventurous duo saw a neighbour's cycle, they wanted to ride it. Aged only 14 and 17 at the time, they borrowed the cycle and learnt to ride it. They then went to a nearby town where a cycling competition was being conducted and entered their names. After one sister finished her event, she gave the cycle to the other sister who took part in her race. Amazingly, despite being beginners, one sister came first and the other came second in their respective races. From that day they were hooked.
They took part in more competitions but they had to keep it a secret from their parents who did not approve of their sporting activities. However, their parents soon found out because their photos had appeared in the local media. "They were upset at first. They asked me to stop cycling. But I didn't give up," said younger sister Fariba. Eventually the parents gave in.
But there was opposition from other quarters too. They were abused and threatened by people who did not want girls to take part in sports. "All I wanted to do was win races. But people threw stones at us and tried to run into us with their cars," said Yulduz. But the duo did not give up. Soon they were called up for the national team. Everything was going well till the Taliban came to power in 2021.
They were officially instructed to stop cycling. If they continued with sport, they would face harsh penalties. It was then that the sisters realised that they would have to go away from Afghanistan if they wanted to continue their careers. Somehow, they contacted an Italian woman named Alessandra Cappellotto who was a cycling instructor.
The Italian woman decided to help them. She knocked on many doors beginning with the Italian Minister of Foreign Affairs and United Nations officials. After a lot of effort, Alessandra managed to bring the two sisters and three other girls (also cyclists) from Afghanistan to Italy. Needless to say, for the teenage girls, leaving their home was a traumatic experience. They had to say goodbye to their families, not knowing when they would see them again. Even now they become deeply emotional when they think of their parents. But the sisters have each other to share their innermost feelings.
Alessandra brought the girls to a town in the Veneto region of northern Italy, close to where she lives. She helped the group settle in their new country, organised a house for them to live in, arranged part-time jobs, and taught them the Italian language. Alessandra also provided them with brand-new cycles and a professional coach. "She was like a mother to us," said Fariba.
Their successes continued in Italy. They have won races against European rivals and Fariba has even been inducted into a professional cycling team. Now their hopes are to represent Afghanistan in the Olympic Games. However, it all depends upon the decision of the Afghan government. Whether the government will allow women cyclists to take part in the Games or not, is the big question. But the President of the Afghanistan Cycling Federation, Fazli Ahmed Fazli is optimistic. "These women are amazing riders and I'm sure that soon they will win in big races for Afghanistan," he said.
Subscribe us on