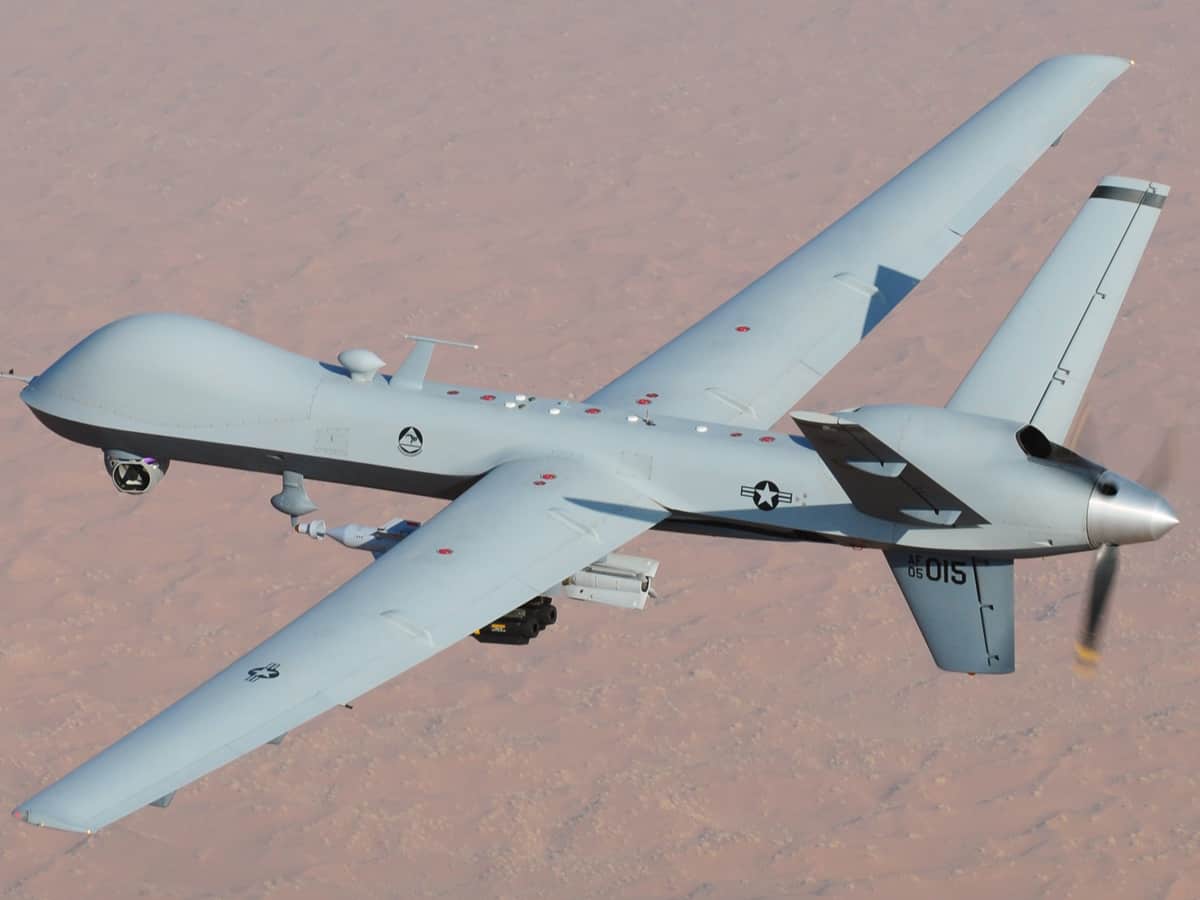 A US drone has crashed into the Black Sea following a collision with a Russian fighter jet, heightening tensions between the two countries amid the ongoing Ukraine conflict.
According to the US military, the MQ-9 Reaper drone was on a routine mission in international airspace when it was intercepted by two Russian jets. The unmanned aircraft was hit by one of the Russian aircraft and crashed into the sea, resulting in a complete loss of the drone.
Russia has denied that the two planes made direct contact, instead blaming the incident on the drone's "sharp manoeuvre". The country's defence ministry also claimed that the MQ-9 Reaper was flying with its transponders turned off, preventing it from being tracked by communications devices.
The US has summoned the Russian ambassador to Washington to protest against the incident, which occurred at approximately 07:03 Central European Time (06:03 GMT) on Tuesday. The collision followed several instances of the Su-27 fighter jets dumping fuel on the drone in an "unprofessional and environmentally unsound manner", according to the US military.
While the US and UK have increased reconnaissance and surveillance flights over the Black Sea in response to Russia's annexation of Crimea in 2014 and full-scale invasion of Ukraine, this incident marks a significant escalation. The key question is whether the collision was a deliberate attempt to bring down the drone or an attempt to disrupt its work.
US military commanders have warned that the incident could lead to miscalculation and unintended escalation, citing a "pattern of dangerous actions by Russian pilots" in the region. If the collision is found to have been a deliberate attack by Russia, it could be viewed as a provocation and test of the US response.
The ongoing conflict in Ukraine has raised tensions between Russia and the West, with allies working to prevent a direct confrontation. However, this incident highlights the increasing risk of direct confrontation between the two countries. The US will now need to carefully evaluate its response to the incident.
Subscribe us on