It is a well-known fact that food available in a majority of Indian trains plays hide and seek with your taste buds and surely they are not winning the game. Railways food is like a complaint box on the wheels, churning out low-quality and making sure the passenger's digestive system works overnight.
Sometimes one wonders if the Indian Railway pantry plays its own horror movie. Passengers are never allowed, workers are overworked and tired whose faces we have never seen, and then there are the stars of the movie – rodents and roaches. Oh yes! And there is no getting rid of the pests, that sometimes swim in our dal.
On October 15, a passenger who described himself as a "frequent traveller" met his horror story climax while walking past the pantry coach and saw what the self-described "railway enthusiast" wished to never see. Two rats enjoying a meal from a large bowl. Smooth right?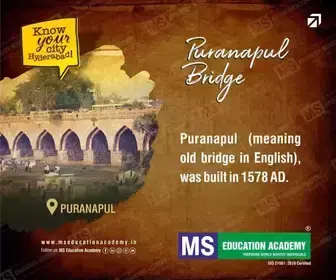 Shocked, and watching his "passion for railways" drown in that bowl, he shot a video. He was travelling on the Lokmanya Tilak Terminus – Madgaon Express.
Expressing dismay, he shared on his social media platform, "As a railway enthusiast and frequent traveller, this incident has deeply unsettled me. On October 15, I was aboard the 11099 Madgaon Express, which was scheduled to depart at 1:45 pm but experienced a delay until 3:30 pm. Given my passion for railways, I decided to document the train's engine coupling and began to walk towards the rear. It was then that I made this startling discovery. I observed at least 6-7 rats in the middle of the pantry car, though I could manage to capture footage of only 4 of them."
And so he did what every hero would do – make sure the food and passenger's digestive system were safe.
The passenger immediately reported to the Railway Protection Force (RPF) who casually replied that rats can be found beneath the tracks and some get inside. Ouch! That was super rude.
Wounded but not completely dead, he next approached the assistant station master who made a query with the pantry manager. Aha! A happy ending at last?
The pantry manager gave a casual reply saying, "There are indeed numerous rats in the pantry. What can we possibly do about it? The railways consistently provide us with only substandard coaches."
Ouch, again! Expectations should be low when it comes to Indian Railways. Hasn't booking a ticket through the IRCTC website taught you anything!?
But the passenger was not ready to accept defeat. He finally lodged a complaint on the Rail Madad app. Soon after, IRCTC tweeted saying they will look into the matter. "The matter is taken seriously, and suitable action has been taken. Pantry Car Staff have been sensitized to ensure hygiene and cleanliness in the pantry car. The concerned have been suitably advised to ensure effective pest and rodent control measures, which are being ensured."
Well, let's be optimistic! But people are not happy. Some had the "nicest" things to say. Fancy some?
One user wrote, "Even the railway minister and his babus don't eat that food but who cares for an ordinary passenger."
Another wrote, "hahahaha, that's how the system works. Trying to be posh from the outside with no substance inside"
Another user wrote, "Quality check Inspectors.."
Another wrote, "Inspired by #Ratatouille." Ratatouille is a rat who helps a young chef in culinary techniques.
One more said, "Kafi sakht kism ka inspector hai Sari chijen test karke dekh raha hai quality kaisi hai (The inspector seems very strict. Nothing goes under his nose without testing)"