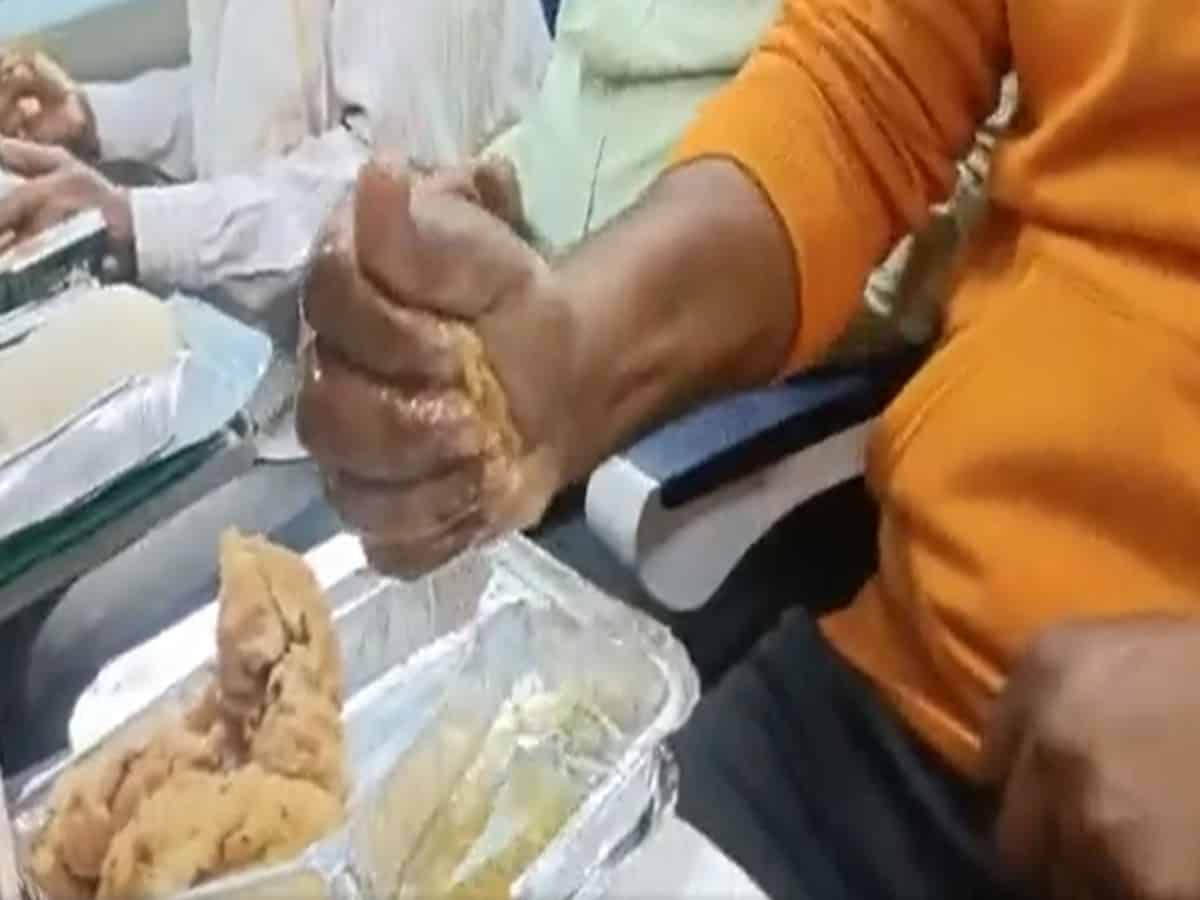 Hyderabad: Within a month of the launch of the much-awaited Vande Bharat train, a passenger posted a video online portraying bad quality food being served on the train.
The video was reportedly shot on a Vande Bharat Train that proceeded from Vizag towards Hyderabad, where a passenger is seen squeezing oil out of a dumpling from his breakfast meal he availed at the train.
A journalist on his Twitter account posted a video of the scene, stating, "No quality in meals provided to passengers on VANDHEBHARAT train, a little oil squeezed out of vada incident in the train coming from Vizag to Hyderabad, passengers are afraid to eat breakfast. They say that the food quality is bad."
However, IRCTC (Indian Railway Catering and Tourism Corporation) in response to the video stated that they have initiated a corrective measure into the matter.
"Sir, concerned official has been informed for corrective measures," their reply on the Twitter post read.
While the citizens have been adoring the travel in the newly launched trains, on one hand, incidents of ignorant services on the same have started levelling up on the internet.
Recently, images of garbage on the Vande Bharat Express evoked reactions on Twitter where several condemned the littering inside the express train.
Subscribe us on