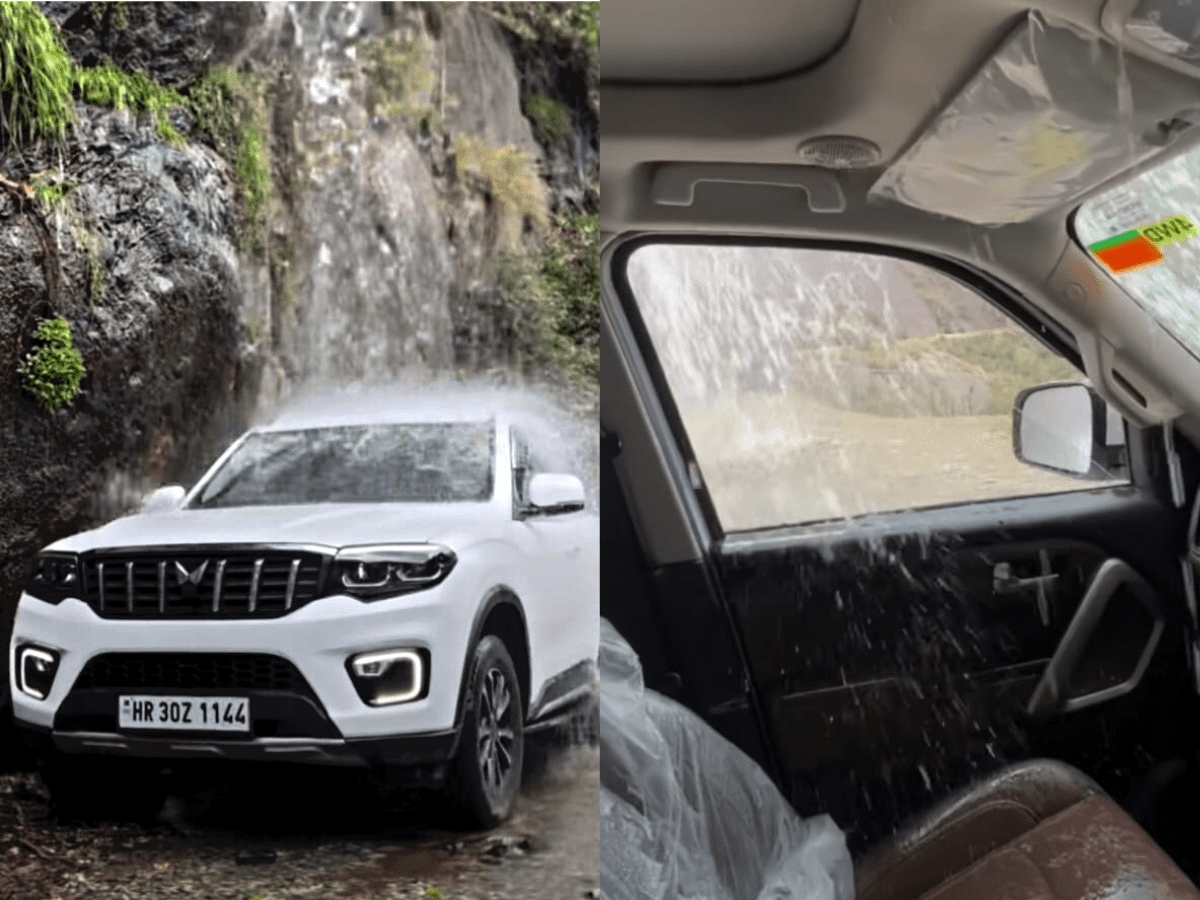 When a digital creator decided to drive his SUV under a waterfall on a mountainous path, he had an unpleasant experience.
Arun Panwar posted a video on Instagram of his Mahindra Scorpio N's sunroof leaking and water seeping inside the vehicle.
The man in the video claims to have discovered a waterfall while hiking in the hills. The man chose to wash his car beneath the waterfall. Before parking the SUV beneath the waterfall, the driver closes the sunroof.
Water leaked into his car as soon as he parked it, through the sunroof and speakers. He can be heard saying, "Yeh mazaak hai bhai (This is a joke). Arrey, yeh kya chal raha hai? (What is happening?)."
He quickly moves his vehicle away from the waterfall and double-checks to see if the sunroof is closed. The water seeped into the car and damaged the interior.
The video was posted one day ago and has received 4.7 million views on Instagram.
Subscribe us on