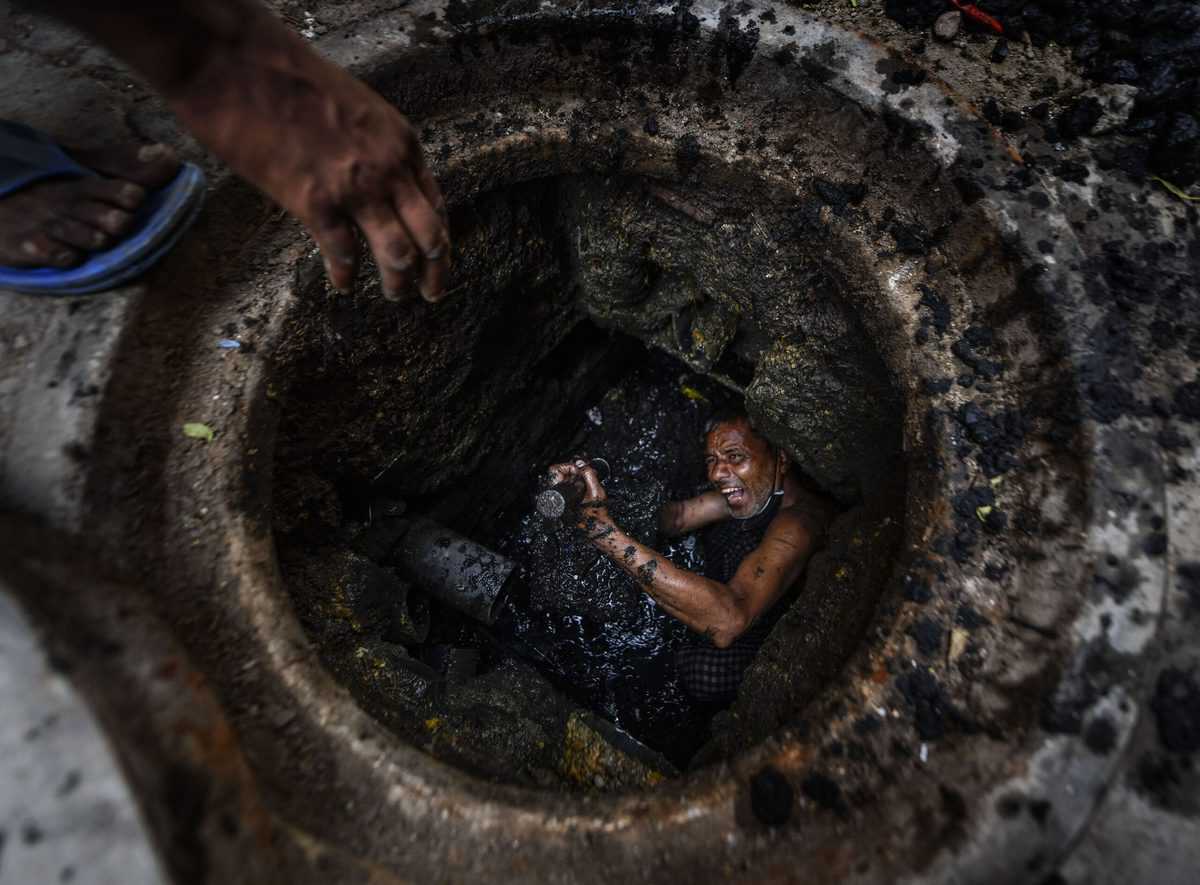 Gandhinagar: The Gujarat government on Thursday informed the Legislative Assembly that eleven sanitation workers have died of asphyxiation while cleaning drains in different parts of the state during the last two years.
While seven of them, who entered into blocked sewer lines to clean them, died between January 2021 and January 2022, four sanitation workers lost their lives between January 2022 and January 2023, Gujarat Social and Justice and Empowerment Minister Bhanuben Babariya said during Question Hour in the Assembly which is having its budget session.
She was responding to a question raised by Congress MLA Imran Khedawala, who sought to know the status of compensation to be paid to the kin of the deceased.
Babariya told the House the government has already paid Rs 10 lakh as compensation to the kin of each of the 11 sanitation workers who died of asphyxiation.
When senior Congress MLA Shailesh Parmar sought to know whether the state government gives jobs to the kin of deceased conservancy workers as per guidelines of the Supreme Court, the minister said the issue was under consideration.
All urban local bodies as well as panchayats have been directed by the government to strictly follow the provisions of the 'Prohibition of Employment as Manual Scavengers and their Rehabilitation Act, 2013', she said.
"Despite our best efforts to see that no worker is asked to go inside sewer lines and all guidelines are strictly followed, some private contractors hire workers from other states and ask them to enter into drains, which leads to tragedy. Even if a worker belongs to another state, we pay compensation to the kin (in case of death)," she said.
The minister further said the government has already set up an organisation, Gujarat Safai Kamdar Development Corporation (GSKDC), for upliftment and rehabilitation of sanitation workers.
The corporation provides cheap loans as well as subsidies on such loans so that sanitation workers can take up some other work or start business. It also provides financial assistance up to Rs 50,000 to private sanitation workers to buy safety equipment, said Babariya.
To prevent any untoward incident while cleaning sewers, sanitation workers of municipal corporations, municipalities and panchayats are given different types of safety equipment, such as jetting machine, suction instrument, hydraulic trolley, drainage cleaning device, breathing masks, full body suits and gas detection gadget, she added.
Subscribe us on