Mumbai: With their active social media presence, Jasmin Bhasin and Aly Goni, one of the most loved couples of the television industry, have captivated their massive fanbase. They recently shared a glimpse of their stunning new villa in Karjat, Maharashtra, to keep their followers up-to-date on their personal life.
In their most recent vlog on their YouTube channel, "Jasly," Jasmin and Aly gave their fans an exclusive tour of their opulent bungalow.
Jasmin begins the vlog by planning a heartwarming surprise for Aly, who had recently suffered an injury while filming and was feeling down. Jasmin plans a delightful surprise for him by bringing Aly's parents to Mumbai to spend time with him. Viewers can see Jasmin's joy as she picks up Aly's parents from the airport and heads to Aly's house for the surprise.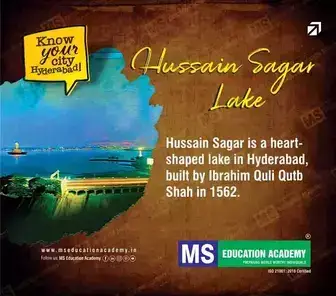 Jasmin Bhasin, Aly Goni's New Home Photos
Aly takes over the vlog and reveals that he is about to move into his new villa. Aly sets out on a journey to Karjat with his parents, Jasmin, her mother, and her cousin. Upon his arrival, he provides a sneak peek into his under-construction villa, highlighting various areas of the property, including a pool in the backyard.
The vlog highlights the luxurious features of Aly's new villa:
Living Room: The ground floor features a spacious living room with direct access to the pool, creating a seamless indoor-outdoor living experience.
Rooftop: The villa's rooftop, with its modern glass design, allows abundant natural light to flood the interiors, creating an airy and contemporary ambiance.
Garden: The garden area features a variety of carefully planted vegetation that adds a sense of serenity and natural beauty to the surroundings.
Bedroom: The video focuses on two bedrooms, one on the ground floor and one on the top floor. The first-floor bedroom, as seen in the photos, exudes space and elegance.
Jacuzzi Space: Aly points out a small square balcony with plans to install a jacuzzi, promising moments of relaxation and luxury.
Take a look at the video below:
Apart from the villa tour, Aly expresses his heartfelt gratitude to his fans for their unwavering support. He reveals that the villa's construction took 1.5 years and that the interiors are still a work in progress.
Aly Goni and Jasmin Bhasin's love story blossomed during their time on Bigg Boss 14, and their adoration for each other continues to captivate fans. The couple's affectionate bond, affectionately referred to as 'Jasly' by their fans, remains a source of delight for their admirers.
Jasly's Professional Career
In terms of their professional careers, Jasmin Bhasin has gained recognition for her roles in popular television shows such as Dil Se Dil Tak, Dil Toh Happy Hai Ji, and Naagin 4: Bhagya Ka Zehreela Khel. She has also appeared in music videos with actors such as Shivin Narang and Shaheer Sheikh and has made her debut in the Punjabi film industry with the film Honeymoon, in which she co-starred with Gippy Grewal.
Aly Goni, on the other hand, rose to prominence through his appearances on reality shows such as MTV Splitsvilla 5 and his role as Romi Bhalla in the critically acclaimed series Yeh Hai Mohabbatein. Since then, he has appeared in a number of fictional and non-fictional shows, including Kuch Toh Hai Tere Mere Darmiyaan, Yeh Kahan Aa Gaye Hum, Bahu Hamari Rajni Kant, and Fear Factor: Khatron Ke Khiladi 9, among others.
Subscribe us on