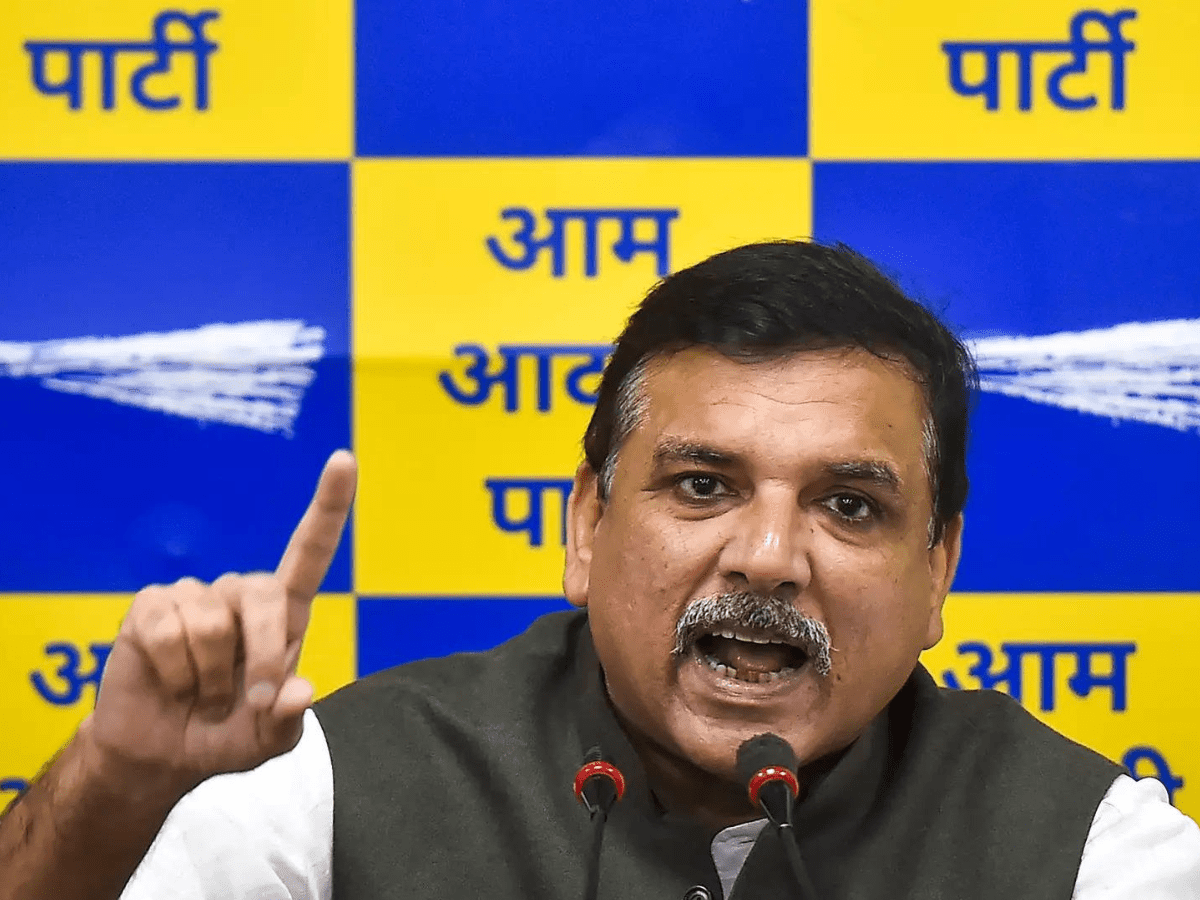 New Delhi: Aam Aadmi Party MP Sanjay Singh moved a suspension of business notice in the Rajya Sabha on Thursday to discuss Adani row. Prime Minister Narendra Modi is scheduled to reply to the debate on motion of thanks to the President's Address.
Singh had demanded suspension of business under rule 267 on Wednesday too, but the notice was rejected by the chair following the AAP staged a walkout.
The notice said that the public sector banks and LIC have lost money in the Adani Group case after the Hindenburg report.
On Wednesday, Mallikarjun Kharge, the Leader of Opposition, attacked the Central government over the demand for a probe by the joint parliamentary committee in the Adani case even as Prime Minister Narendra Modi was seated in the House.
Kharge said, "There should be a joint parliamentary committee probe in the Adani row… when the government is not afraid of anything then constitute a JPC."
While attacking the PM, Kharge alleged, "Wealth of one of the closest friends of the Prime Minister increased by 12 times in the last two and half years. In 2014 it was Rs 50,000 crore group while in 2019 it became Rs 1 lakh crore group, but what 'jadu' (magic) happened that suddenly in two years assets worth Rs 12 lakh crore came…whether it is due to the favour of friendship."
Subscribe us on