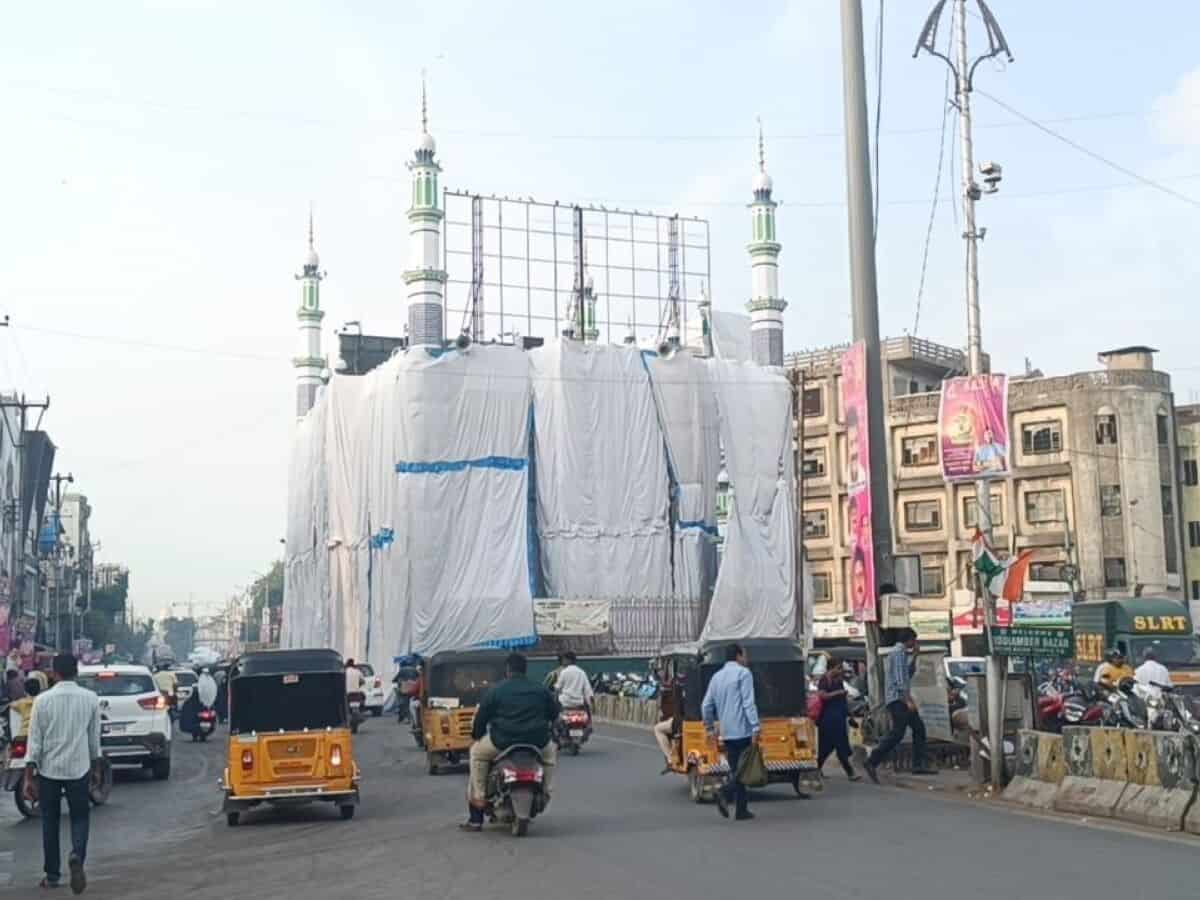 Hyderabad: Ahead of Ganesh Visarjan in Hyderabad, the mosques on the routes of the procession in the city have been draped. This was done to avert any untoward incident.
The mosques at Afzal Gunj, Charminar, and other areas in the city have been draped in massive cloth.
This practice has been adopted by law enforcement authorities to maintain a peaceful atmosphere in the city during the Ganesh procession.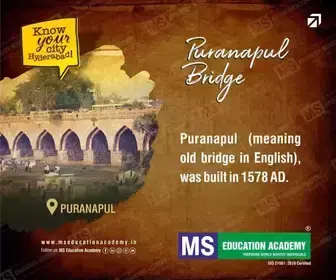 Security beefed up ahead of Ganesh procession in Hyderabad
Meanwhile, Hyderabad police are taking all necessary measures to maintain a peaceful atmosphere in the city ahead of Ganesh Visarjan and Milad un Nabi. For peace and security, policemen, along with the rapid action force, have been deployed in the city.
The police are extra vigilant at religious places in the city. Heavy security forces have been deployed at prominent mosques and temples.
Around 50,000 policemen will be deployed in the GHMC limits for the Ganesh processions in Hyderabad on Thursday. The Hyderabad, Rachakonda, and Cyberabad police are coordinating to ensure the peaceful conduct of the immersion at different points.
Today, Hyderabad Police Commissioner C V Anand along with senior officials inspected a route from Balapur to Hussain Sagar. The inspection covered key locations including Charminar and Moazzam Jahi Market.
One lakh Ganesh idols installed in GHMC limits
The Bhagyanagar Ganesh Utsav Committee stated that 1 lakh Ganesh idols were installed in the GHMC limits, of which nearly 20,000 idols will be immersed in Hussain Sagar. The other major immersion places include Saroornagar Lake, Safilguda, Kukatpally, Rajendranagar Tank, Palle Cheruvu, Shamshabad Lake, Ibrahimpatnam Tank, and Edulabad Tank, among others.
The police commissioner mentioned that adequate cranes have been placed at Hussainsagar to facilitate the immersion of idols, and special lighting arrangements have been made.
Earlier, he announced that bursting or throwing firecrackers on roads and public places is strictly prohibited until 6 a.m. on September 30. He appealed to all citizens to maintain peace and tranquility for the smooth conduct of the Ganesh festival and immersion processions in Hyderabad.