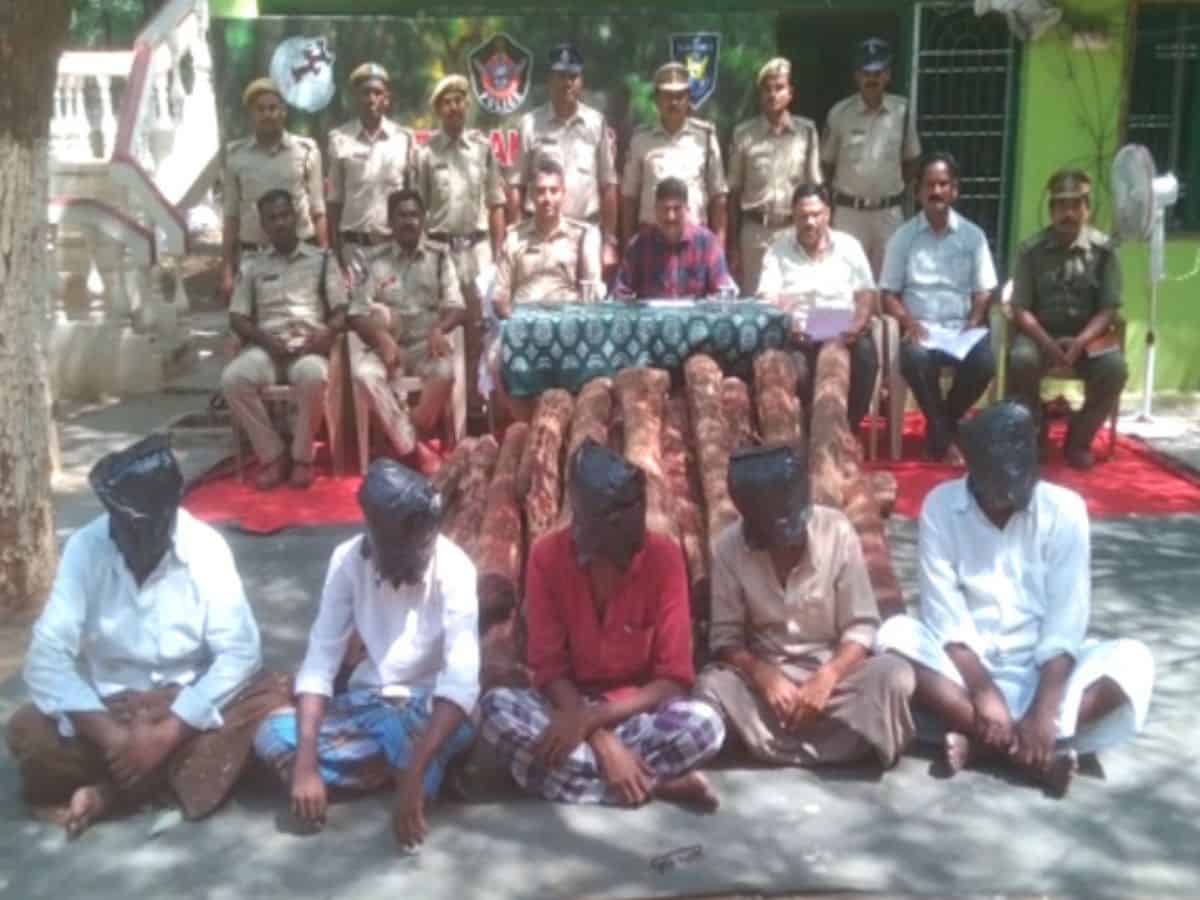 Kadapa: Five red sandalwood smugglers were arrested by the task force police on Saturday in three different incidents and they seized 62 red sandalwood logs worth Rs 60 lakhs from Andhra Pradesh's Kadapa district, said the officials.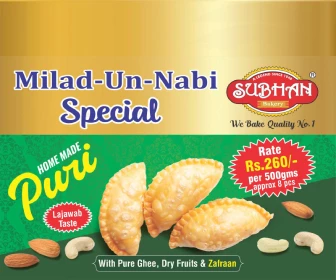 According to the officials, the accused have been identified as Chilpam Sambaiah (44) and Yadamakanti Ramanaiah (53), Mudda Narasimhulu (46), Nakka Venkatesh (62) and Vanam Chennaiah (70).
The police said, "Task force police have arrested five red sandalwood smugglers and seized 62 red sandalwood logs. They were involved in three incidents in Siddawatam, Rajampet and Tamballapally areas of Kadapa district."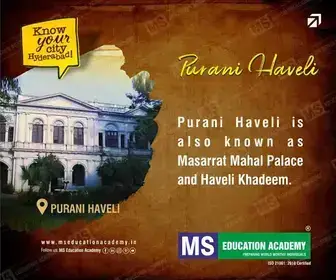 As per the orders of Kurnool Range DIG S.Senthil Kumar, three teams under DSP Muralidhar and Chenchuraju started combing on Friday.
Railway Koduru Sub Control RI Kripananda team along with Forest Beat Officer Mounika carried out combing in Siddavatam range and Muthukur forest area.
Giving details, the place said that on reaching the Dabbakona forest area around 4 am on Saturday, some people were seen carrying red sandalwood logs. We surrounded them and managed to catch five people.
"26 red sandalwood logs weighing 753 kg and a motorcycle were seized from them," added the officials.
The police also informed that the RSI Vinod Kumar team of RI K. Suresh Kumar Reddy similarly took up combing from the Tummalabailu section of Pullampet, Annamaiya district. Some people were seen carrying red sandalwood logs in Karuku Eru area. Before warning them and surrounding them, they dropped the logs and ran away.
"8 red sandalwood logs were found in that area," added the police.
Further, another team of task force police carried out combing from Porumamilla mandal, Tamballapally section and seized 28 red sandalwood logs," said the police.
"Also, the total value of 62 red sandalwood logs is estimated to be up to Rs 60 lakhs," added the police.
As per the police, three cases have been registered at the Tirupati Task Force police station, while CI Balakrishna and SI Mohan Naik are investigating into the matter.
"DIG Senthil Kumar announced rewards for the teams involved in these operations," added the police.
Subscribe us on