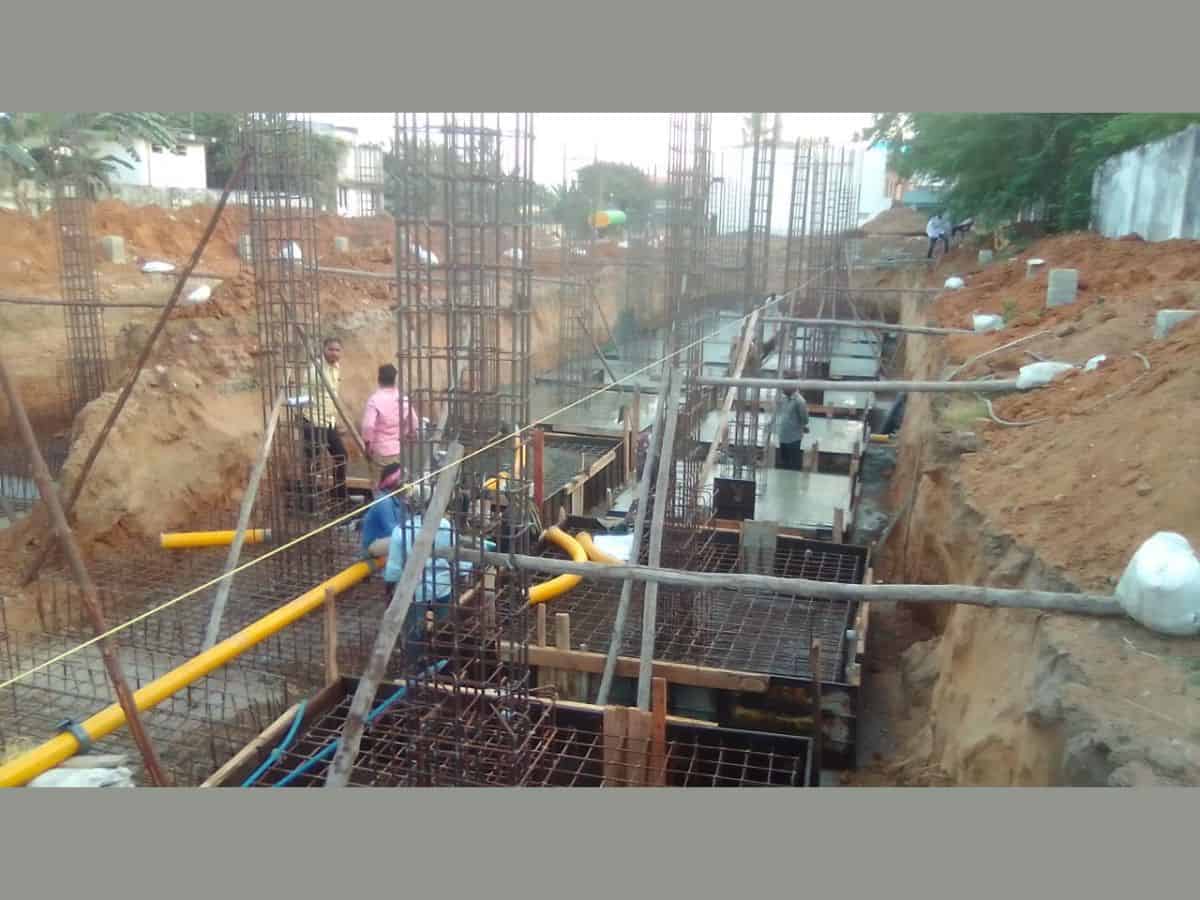 Hyderabad: Nellore railway station upgradation works were initiated under the "Major Upgradation of Railway Stations" project of the Indian Railways and are set to complete by May, 2024.
South Central Railway General Manager Arun Kumar Jain said, "The upgradation works which have commenced at Nellore station are being taken up in a planned and phased manner so that there is no hindrance to the passengers".
He said that the upgradation work will give an aesthetic look to the station with modern amenities for providing a seamless experience to the rail users.
An aesthetic design of the new station building has been prepared and proof-checked by IIT-Madras, to give it a modern outlook. The project is set to provide world-class amenities with elegant features to Nellore station.
The station is situated in the Grand Trunk route and in one of the important cities in Andhra Pradesh. Keeping in mind the steadily increasing footfall of the station, works have been planned to meet future passenger requirements.
The upgradation works have been awarded under Engineering, Procurement, and Construction (EPC) mode to SCL Infratech Ltd.
Site offices, a concrete testing lab, and storage sheds have been set up. Construction of temporary sheds for the functioning of the Railway Court and Government Railway Police offices is completed and handed over to respective departments. The construction of a permanent court building is in progress.
Additional extensions are also being constructed on both sides of the station, to meet future passenger requirements.
Excavation work for concreting of foundations of the east-side station building has been completed. For the extension work on the west side, the old structures have been dismantled and excavation work has been completed.
The new station building will have a full cover over platforms ensuring protection in all seasons to the passengers. The Cover-Over-Platforms work has been completed on some platforms while the fabrication is in progress.
Ground Level Reservoir, with 6 lakh litres capacity, excavation and foundation concreting works are completed.
Subscribe us on