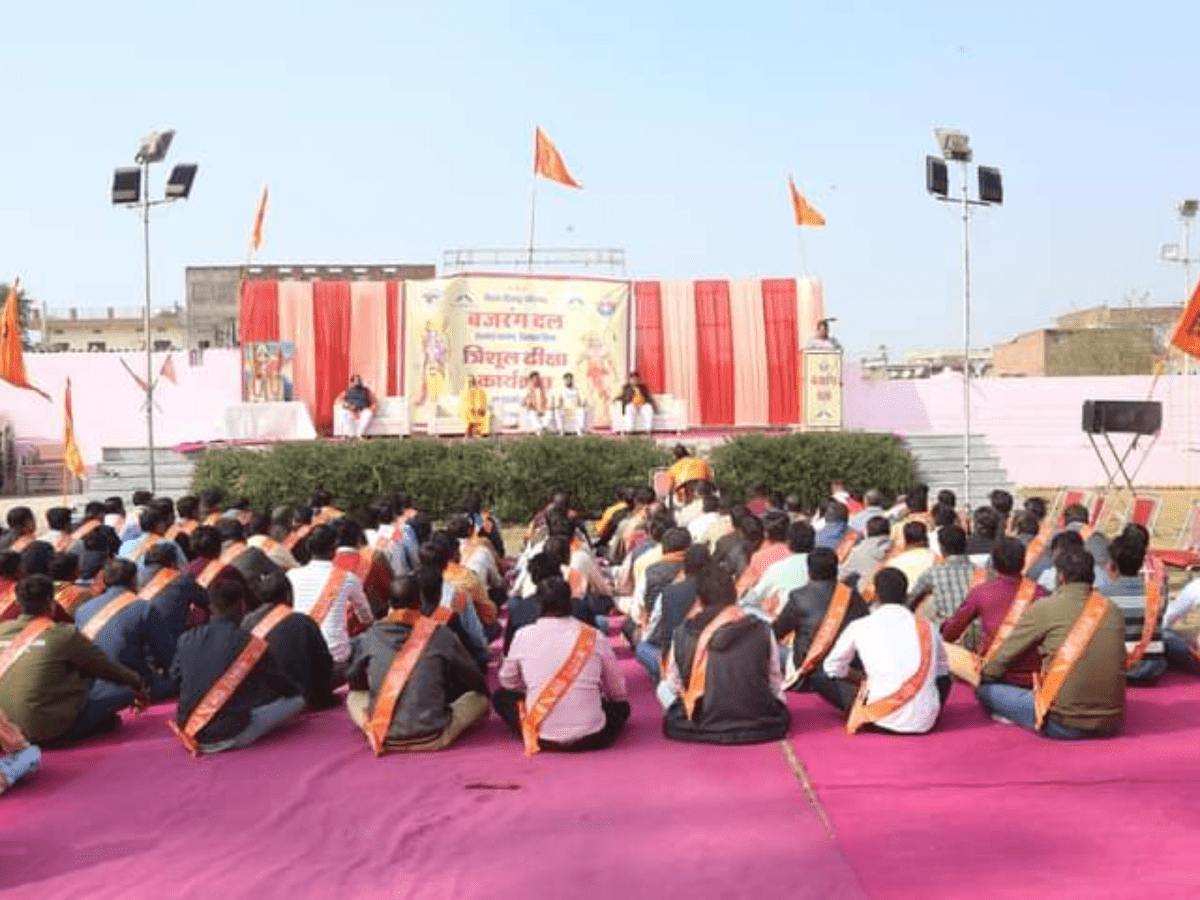 Over 300 young men in Rajasthan's Jaipur took part in an event organised by the right-wing organisation Bajrang Dal where Trishuls (tridents) were distributed.
A video that went viral on Twitter showed young men taking an oath to protect the Hindu religion. According to Bajrang Dal, these programs are being run all over the country.
"Iss trishul ka upyog sadaiv Hindu dharam ki raksha ke liye karoonga (I will use this Trishul to forever protect the Hindu religion)," the workers are heard in the video.
However, this is not the first time that such an event has taken place. In 2019, a similar Trishul Deeksha event was organised by the Vishwa Hindu Parishad (VHP) in Uttar Pradesh.
Similarly, in May 2022, Karnataka's Kodagu district witnessed a week-long arms training camp conducted by the Bajrang Dal.
Photo showing smiling workers holding a knife-like structure and rifles went viral on Twitter.
The training camp was conducted at Sai Shankar Educational Institute in Ponnampet village.
Subscribe us on