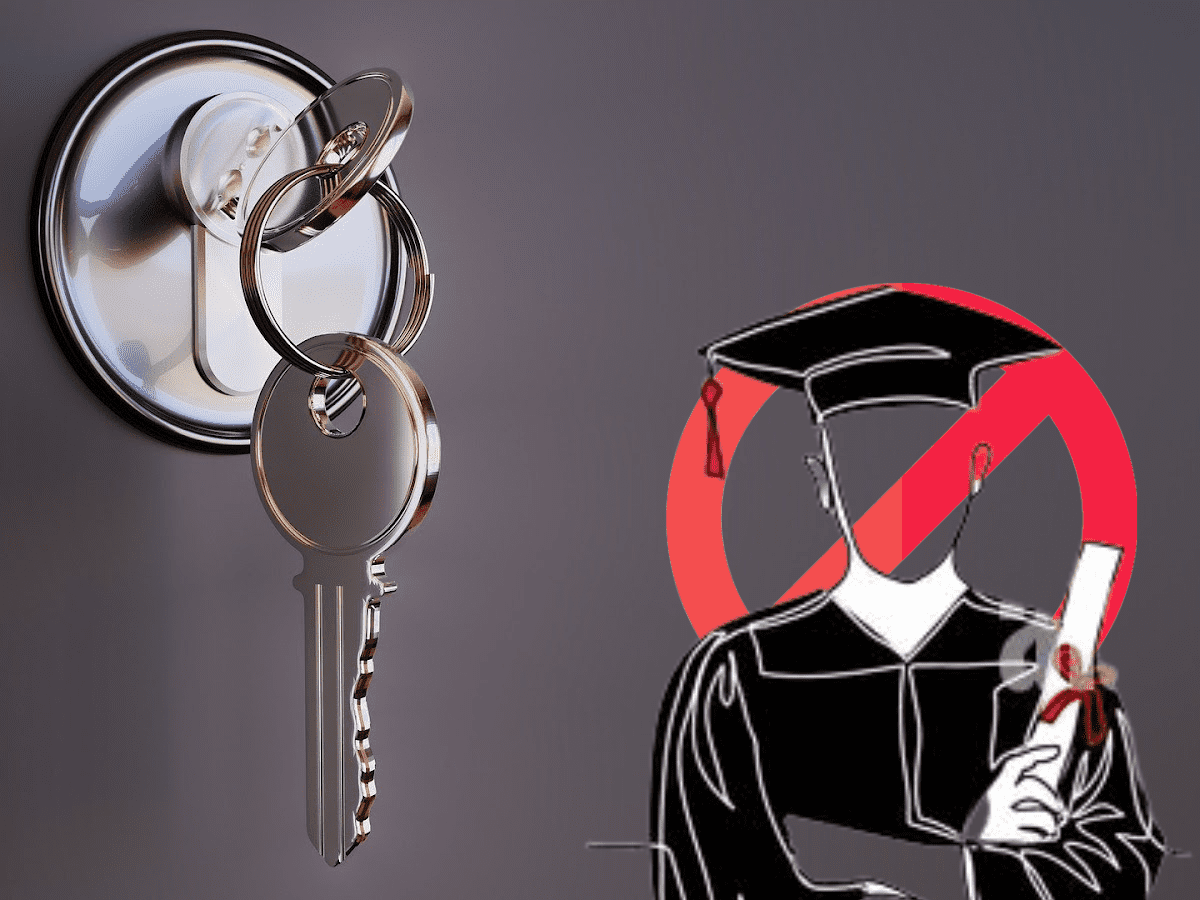 In a bizarre incident that can question the value of education in India, a landlord in the metropolitan city of Bengaluru refused to offer his house for rent to a candidate as the latter is not a graduate of the Indian Institute of Technology (IIT) or the Indian Institute of Management (IIM) and other colleges of that stature.
The tenant, Priyansh Jain, a software engineer by profession is finding hard to find a home for himself as he, 'unfortunately', is not an IIT/IIM graduate.
Jain currently works in Atlassian and is a graduate of Vellore Institute of Technology (VIT), one of the many reputed engineering colleges in India, especially, in southern India.
Jain was looking for a single occupancy flat in Indiranagar, Domlur or HAL area. While preference to a particular religion, caste, food habits and lifestyle has been normalised, lending a home based on one's educational qualification is new.
Jain recently shared a screenshot of his conversation with the broker who told him that the house owner is not interested, due to his educational qualification, despite Jain stressing that he is a vegetarian.
The agent then turns him down saying, "Sorry, your profile does not fit."
"Out of curiosity, what does the owner expect?" Jain asks, to which the agent says, "IIT, IIM, CA ISB graduates."
Not to be taken down by this, Jain tweeted about the incident sharing the screenshot of the conversation with his broker. "#Bangalore flat owners, why do you do this?? P.S looking for a single vacancy (preferably vegetarian) near EGL (Indiranagar, Domlur, HAL). Flexible budget based on how good the flat is Bonus: I can also teach house-party/campfire guitar @BangaloreRoomi @FindFlatmate @twitrbnb," Jain tweeted.
The screenshot has evoked a flurry of reaction with many leaving them in splits while some are furious and calling it blatant discrimination.
Subscribe us on