Satna: Rashtriya Swayamsevak Sangh chief Mohan Bhagwat on Saturday glorified the valour of tribal queen Rani Durgavati saying she put the nation first and fiercely fought the invaders who had thrust upon a master-servant relationship upon India.
He emphasised that people should rise above petty personal gains and unite to undo this mindset.
"Rani Durgavati fought the attackers (Mughals) valiantly. Her fighting tactics are being used by different armed forces. She fought the foreign power courageously," he said at a function after unveiling the statue of the tribal queen here.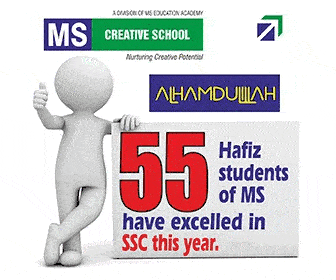 Those who were part of the First War of Independence in 1857 drew inspiration from the courage and supreme sacrifice of Rani Durgavati, he chief said.
According to history, Rani Durgavati ruled the erstwhile Gondwana Empire from 1550 to 1564. She is remembered for defending her kingdom against the Mughals. Leading her army from the front she sustained injuries fighting the Mughals on a battlefield. She was advised to leave the battlefield but she refused and took out a dagger and killed herself June 24, 1564, in what is known as Jabalpur district in Madhya Pradesh.
"She often made foreign attackers bite the dust. She wouldn't have lost had she not been betrayed by her people. Remembering her, we should learn that petty personal gains should not take precedence over the nation's interests. Rani Durgavati didn't lose to the enemy's strength, but due to the betrayal of her own," Bhagwat said.
He urged people to follow the footsteps of the tribal queen and imbibe her value and valour for protecting the country.
The RSS chief said that foreign invaders have thrust a master-servant mindset upon India to an extent and that people should unite and undo this relationship.
In contrast, he praised the old Indian rulers, saying they worked for the public good and protected society, religion and "Sanatan Dharma" by treating all as equal.
The RSS chief also visited an exhibition on millets at the Majhgawan area in the district where he underlined the need to grow and popularise the consumption of the nutritious cereal.
Millet is a common term to categorise small-seeded grasses that are often termed nutri-cereals or dryland-cereals and includes Sorghum (Jowar), Pearl Millet (Bajra), Finger Millet (Ragi), Little Millet (Kutki), Foxtail Millet (Kakun), Proso Millet (Cheena), Barnyard Millet (Sawa), Kodo Millet (Kodon) and other millets.
India produces more than 170 lakh tonnes of millet, which is 80 per cent of Asia's and 20 per cent of global production. The year 2023 has been designated as the 'International Year of Millets'.
Subscribe us on