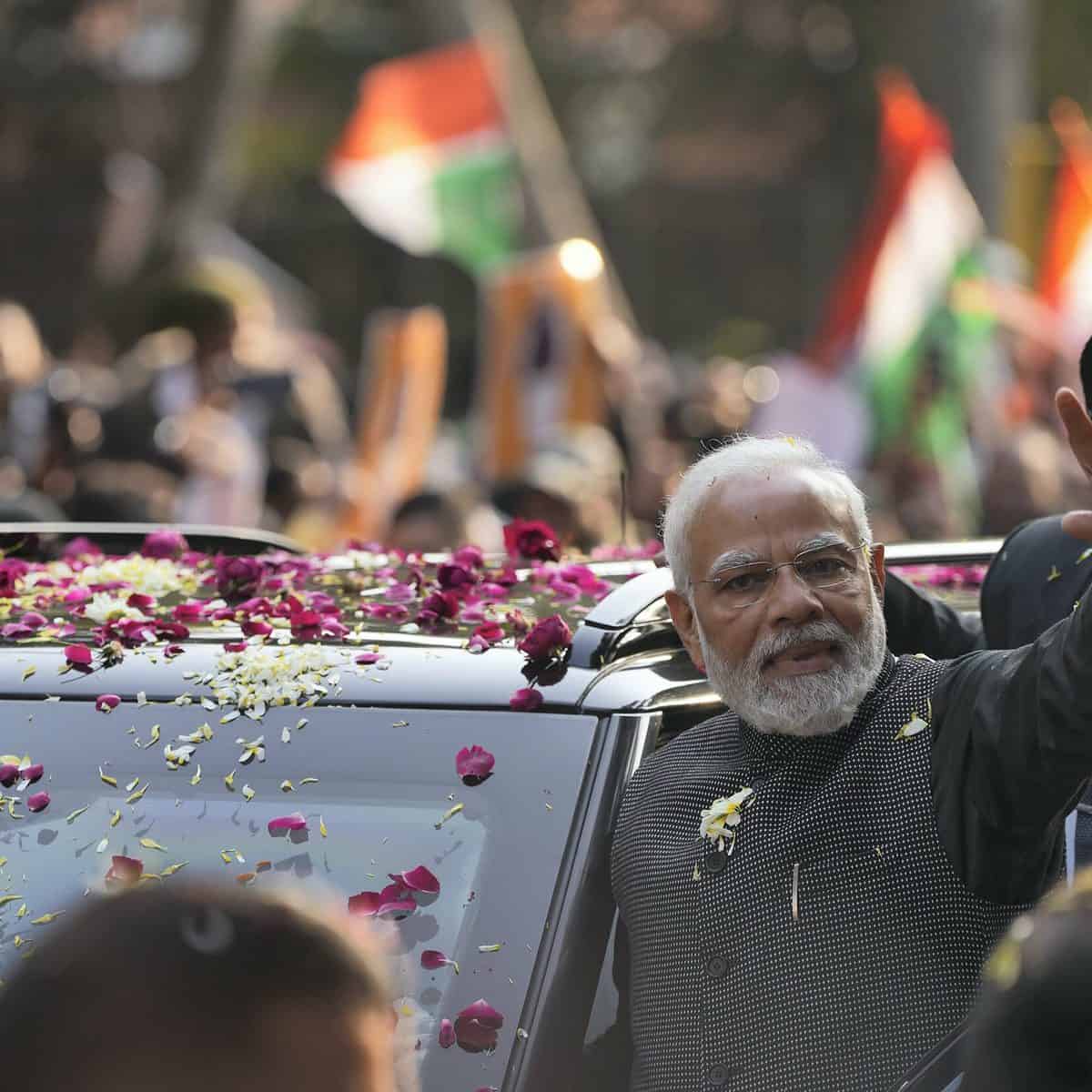 By Palwai Raghavendra Reddy
Community outreach, work for all sections, spread into sections which traditionally vote for opposition parties, etc., were among the key points mentioned by Prime Minister Narendra Modi during his speech at the Bharatiya Janata Party's (BJP) BJP National Executive meeting held in the national capital just few days back.
Leaders of the saffron party during their subsequent interactions or press meets used all possible words of praise to mention the so-called greatness of PM Modi's vision to reach out to all sections of Indian society. But there are many facets that emerge from this meeting which clearly demonstrate the lack of consistency in policy making by this Modi-regime of the BJP.
According to a senior BJP leader who untiringly praised PM Modi, even said that the latter wants all marginalized sections of our society to come into the mainstream if India must progress in true sense. The saffron party brigade is now given a 400-days work plan with a specific focus on targeted messaging, in which PM Modi-led India must be projected among the masses as "the protector of the World's future'!
This positioning is possibly coined to suit the times when India in rotation has become the head of G20 summit; an opportunity which will be used to possibly position Narendra Modi as the only leader who can drive not just India, but the entire world into a brighter future. While the BJP regime in the national capital will use every possible opportunity to window dress Narendra Modi's image as a visionary leader who works 18 hours a day to take India into the future, what misses the eye is the shifting of goalpost that happens under this government.
Since 2014, there have been numerous occasions when PM Modi and his comrades within the cabinet, the BJP or members of the larger right-wing Parivar, have shifted the goalpost on issues pertaining to decision taken by this regime, sometimes, possibly in haste. Demonetization, GST implementation, etc., are to name a few! The agenda changes, but BJP never get tired from praising Modi or from thanking him for any small occurrence in the country.
No matter what, Modi is best for BJP
It was widely observed how many of his cabinet colleagues, including the then health minister Harsh Vardhan praised PM and even passed a motion to thank Modi for the steps taken in 2020 to control the spread of COVID-19 virus; only to face embarrassment in 2021 when the second wave of the pandemic caused great loss of lives across India.
While slogans and associated narrative changes each time, the only constant over the years has been their motto of "praising Modi" for anything and everything. To cite an example on how BJP shifts gears and drives in a different direction from the set target, look at a plan made in 2017 by the party.
Modi and the BJP launched a five-year program and named it "The New India Movement" and stated that the government in New Delhi envisaged a country that is free from poverty, free from corruption, free from terrorism, free from communalism and casteism; all to be done in a span of just five years that would have concluded in 2022.
This regime however has not released any statement on the progress made in all or at least one of these parameters it stated, which were initially given a beautiful name – Sankalp se Siddhi! No report card on Governance? Speaking for the first time at the Parliament central hall after winning the elections in 2014, then Prime Minister-elect Narendra Modi made an emotional speech during which he claimed that "an era of responsibility has begun"" and even stated that he would come before the MPs before going for elections in 2019 with a report card on his administration.
But there seemed no visible efforts to apprise the Parliament with a "report card" on governance. Starting in 2014, PM Modi on multiple occasions used 'sabka saath, sabka vikas' jargon; with 'sabka vishwas' getting added in 2019. It is something to debate how many sections of our society will agree that this regime has truly worked for their benefit.
'New BJP'
This new BJP under PM Narendra Modi, union home minister Amit Shah, and party president JP Nadda, seems to not look back and ponder over what was promised in the past and how much of that was delivered to the people actually. Each time members of the union government or the BJP under the leadership of Narendra Modi seem to make a new set of resolutions, while ignoring or forgetting the past resolutions or promises made.
There are multiple examples of how team Modi does not look back at the resolutions made in the earlier national executive and comes up with a new narrative and a new set of resolutions in the next meeting. From 'Ache Din' to 'Amrit Kaal', the Modi regime does a perfect deflection of public attention and sentiment from one aspect to the other and has been quite successful at it in the past eight plus years.
While this regime came into power in 2014 promising the 'Gujarat model of Governance' and assuring "Ache Din" to the people of India; those in the Government or the Party stopped using these terms immediately, eventually the terms fading away from the public memory. Narendra Modi promised people a developed India by the time country celebrates its 75th Independence Day in 2022; an aspect which was not heard from the Prime Minister or from anyone in his regime in the last few years.
This BJP regime has now once again shifted gears and narrative and is assuring a "progressive India" based on the "blueprint" for the next 25 years. PM Modi, Finance Minister Nirmala Sitharaman, and other Union Cabinet members are now talking about India entering into Amrit Kaal and in 2047 this country will be a prosperous nation! People might be finding it difficult to keep up with the pace at which this regime shifts gears and changes its core narrative.
(The author is a political communications specialist; and has worked in Odisha, Chhattisgarh, Telangana, and other states)
Subscribe us on