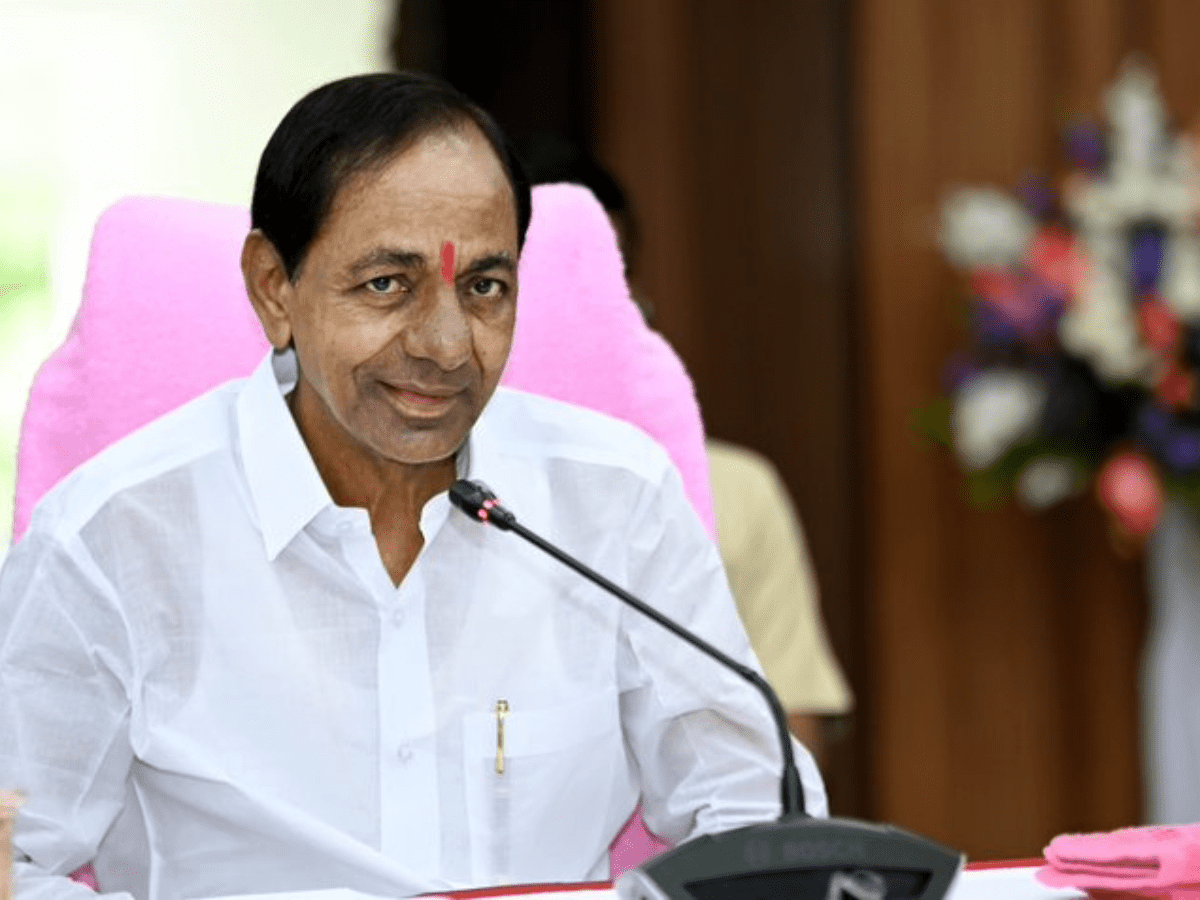 Hyderabad: Bharat Rashtra Samithi (BRS) expanded its activities to Andhra Pradesh with former minister Ravela Kishore Babu, former IAS officer Thota Chandrasekhar, and former IRS officer Chintala Partha Sarathi joining the party on Monday in the presence of party chief and Telangana Chief Minister K. Chandrasekhar Rao.
At an event held at BRS headquarters Telangana Bhavan, the three leaders who were earlier with Jana Sena Party (JSP) of actor-politician Pawan Kalyan, formally joined the BRS.
Chandrasekhar Rao welcomed them into BRS fold by offering them pink colour party scarves and announced that Chandrasekhar will be the President of the party's Andhra Pradesh unit.
Chandrasekhar hails from Kapu community, which has a strong presence in Andhra Pradesh. He was a member of the YSRCP in 2014 and, after losing the Eluru Lok Sabha poll, joined the Jana Sena.
KCR, as Chandrasekhar Rao is popularly known, said Kishore Babu, who worked with Bahujan Samaj Party's founder Kanshi Ram, will play a key role at the national level in designing party policies and programmes for the empowerment of Dalits.
Kishore Babu, who was elected to Andhra Pradesh Assembly from Prathipadu in 2014, had served as SC and ST welfare minister in the Telugu Desam Party (TDP) government headed by Chandrababu Naidu, but quit the party in 2019 and joined JSP and later the BJP.
An All India Service officer from the 1987 batch, Kishore Babu had worked closely with Kanshi Ram from 1996 to 2000.
Parthasarathi had unsuccessfully contested from the Anakapalle Parliamentary constituency in 2019 on the JSP's ticket.
T.J. Prakash, Kapu Nadu President T. Ramesh Naidu, General Secretary G. Srinivas Naidu, and AP Praja Sanghala JAC President Rama Rao also joined the BRS.
With this Telangana's ruling party has made its first big foray outside the state after Telangana Rashtra Samithi (TRS) became BRS to expand its activities to various states.
KCR last month launched BRS after the Election Commission gave its approval to the change of name.
The BRS leader appealed to people of Andhra Pradesh to come forward and become part of the BRS movement to bring a qualitative change in the country. He said those who become part of this movement would get the same respect which was enjoyed by participants in the freedom movement.
He also announced that BRS will launch its activities in 7-8 states after Sankranti. He said the party was ready to constitute state-level committees in Punjab, Haryana, Odisha, Maharashtra, and Karnataka.
Subscribe us on