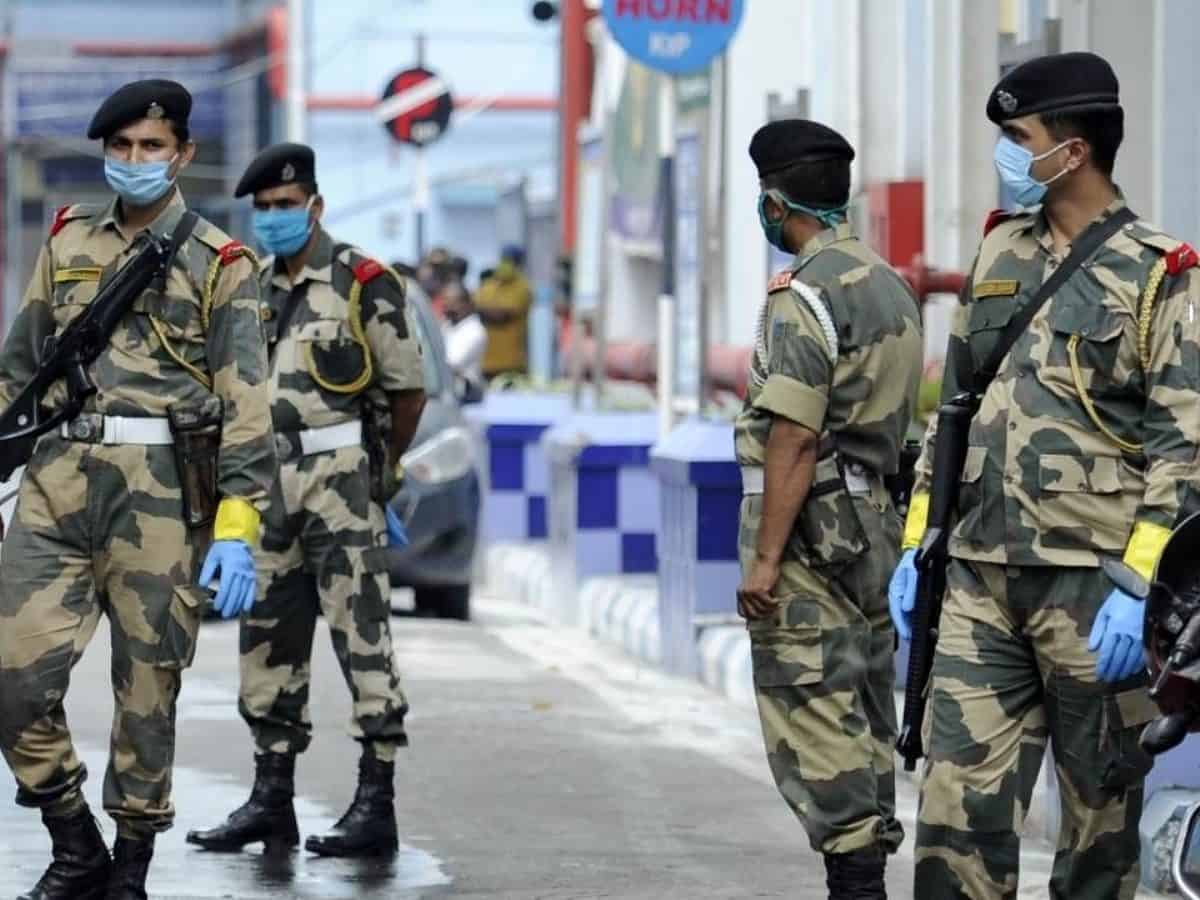 Agartala: The Border Security Force (BSF) has seized various drugs, gold and other contraband valued at Rs 58.35 crore and apprehended 370 people including 59 Rohingyas and 150 Bangladeshi nationals in different operations in 2022, officials said on Tuesday.
A BSF spokesman said that the para-military force as part of its all-out operation against the drug menace, destroyed approximately 25 lakh ganja (marijuana) saplings last year that were being grown illegally on 644.71 acres of land in different parts of bordering areas of Tripura.
In light of women's emancipation and gender parity, more than 200 'Mahila Praharies of BSF' Tripura Frontier are successfully safeguarding our nation's borders despite the vagaries of nature, he said.
The spokesman said that the BSF being a border guarding force also looks after the populace residing in bordering areas and for their well-being, conducts various civic action programmes, which include free medical camps, skill development training, upscaling of Aapda Mitra, sports tournaments, cultural events and also puts in efforts to help the needy people of the bordering area.
In order to promote national unity and integrity, BSF held a number of events throughout the current year under the slogan of "Azadi Ka Amrit Mahotsav" including band display, weapon display and photo exhibition at various locations in Tripura.
The Inspector General of BSF – Region Commanders Border Guards Bangladesh level Border Coordination Conference (BCC) was held twice in 2022, once in Agartala and once in Dhaka.
During the BCC, various issues of bilateral interest which would pave the way for enhancing the understanding and increased cooperation between both the border guarding forces were discussed at length.
Special emphasis was given to focused issues particularly insurgent activities, various trans-border crimes including smuggling of contraband items like drugs and narcotic substances, border violations, pending infrastructural developmental works and coordinated Border Management Plan.
Displaying a humanitarian approach BSF has handed over 11 Bangladeshi nationals to Border Guarding Bangladesh, who had inadvertently crossed the international border.
Issues related to confidence building amongst the troops of BSF and BGB as well as the local population on either side were also discussed in the BCCs.
Also, for greater synergy and fostering friendly relations, a cycle rally from Agartala to Kolkata along the International border and many football and volleyball friendly matches were organised.
Subscribe us on