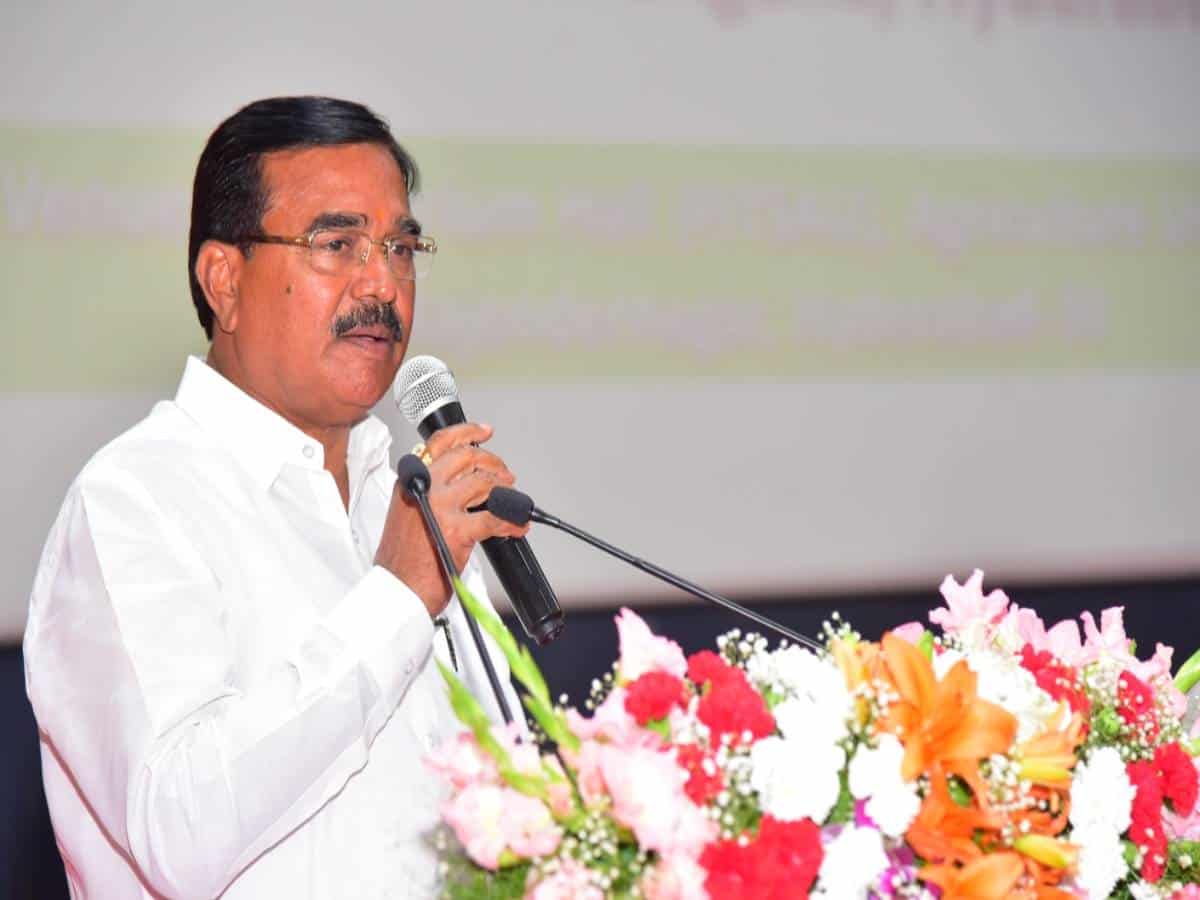 Hyderabad: Agriculture minister S Niranjan Reddy in the Legislative Council on Wednesday said the Centre was yet to clear procurement dues worth Rs 370 crore to Telangana.
While stressing that there were no advance payments from the union government for paddy procurement in the state, the minister remarked that after the Telangana government procures the paddy, the union government should repay the amount in instalments.
Replying to a question by Bharat Rashtra Samithi MLC Palla Rajeshwar Reddy, Niranjan Reddy said the entire logistics cost, provision of gunny bags, and other expenditure for paddy procurement was borne by the state government.
"This is resulting in additional burden of Rs.600 crore to Rs.1,000 crore a year towards logistics and bank interest for the state government," Niranjan Reddy added.
"Despite the challenges, a record quantity of paddy was procured during Vanakalam and Yasangi seasons during 2020-21 and 2021-22 with Telangana becoming the second-largest producer of paddy in the country after Punjab," applauded the minister.
"After the formation of Telangana, till date, the state government has procured 6.71 crore metric tonnes, which is worth Rs.1.21 lakh crore," Niranjan Reddy informed.
With the state government promoting the cultivation of alternative crops, the paddy cultivation during Yasangi 2021-22 has come down to 35.82 lakh acres from 51.71 lakh acres in Yasangi 2020-21.
However, the paddy production has come down from 122 .20 lakh metric tonnes to 77.72 lakh metric tonnes with the state government promoting the cultivation of alternative crops, added the minister.
Similarly, oil palm cultivation was being taken up on a large scale in the state with oil palm being cultivated on 61,000 acres from the existing 48,000 acres, and by March 15, it would be increased to one lakh acres, said the Agriculture minister.
Pulling light on the criminal cases in the sector, Niranjan Reddy said the state government had so far booked 16 cases under the PD Act against those involved in the sale and manufacture of spurious seeds.
"A special task force is constituted two to three months in advance to identify spurious seeds and initiate action against the offenders during each season," informed the minister.
Subscribe us on