Amethi: Congress provincial president Ajay Rai on Saturday said people of Amethi are Rahul Gandhi's strength, asking them to stand by the former MP just as they have always supported the Gandhi family in the past.
Alleging that the sitting BJP MP Smriti Irani lied to the people to get votes in the Lok Sabha elections, Rai said she had promised to provide sugar at Rs 13 rupees per kg, but today the price of sugar is not hidden from anyone.
On the other hand, the Gandhi family never lied like this for votes, Rai said, stressing that Amethi is in the heart and mind of Rahul Gandhi and he can never forget it.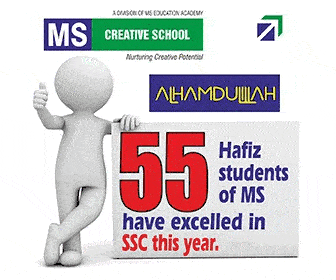 "People of Amethi are the strength of Rahul Gandhi, the way the people of Amethi have supported the Gandhi family, in the same way we would like them to once again stand with Rahul Gandhi," Rai said while talking to media persons here.
Amethi remained the stronghold of the Gandhi family till 2019 when BJP's Smriti Irani defeated Rahul Gandhi, who held the seat for the longest period, from 2004 to 2019. The Uttar Pradesh constituency has also been represented by his mother, father and uncle in the past.
Alleging that Rahul Gandhi is being continuously harassed, he said, "Rahul Gandhi had given a speech in Karnataka and BJP changed the state and filed a case in Gujarat."
"These people took the case to another state and filed a case," he said referring to the defamation case leading to the disqualification of Gandhi following conviction and two-year jail term.
Rai said the Modi government is so worried that it is doing everything in haste.
"His membership was terminated the very next day after he was sentenced to 2 years and was asked to vacate the house after giving 40 hours. BJP is only working on how to weaken Rahul and Congress."
Referring to the Hindenburg report on Adani, Rai said neither the leaders of the Bharatiya Janata Party (BJP) nor the prime minister are saying anything on the matter, rather it is being said that the "attack on Adani is an attack on India."
"Today the BJP government is trying to suppress the voice of democracy, they are going to any level to suppress their opponents and constitutional institutions are being misused, we have seen all this," he said.
"We are celebrating Amrit Mahotsav the Amrit Kaal of democracy but democracy is being strangled. Besides, the questions raised by the opposition are not being answered and those raising them are being disqualified," he said, adding that this is very unfortunate.
"Ours is a democratic country and our forefathers have made great sacrifices for its freedom. We have fought a long battle, if there is any danger to democracy, we are not going to sit silently, it is being opposed in the whole country, opposition parties are also opposing this incident," Rai added.
Subscribe us on