Jaipur: Rajasthan Chief Minister Ashok Gehlot on Saturday attacked the Narendra Modi government, saying the disqualification of Rahul Gandhi from Lok Sabha was part of a conspiracy that was hatched following the "massive success" of his Bharat Jodo Yatra.
Gandhi was disqualified as an MP following his conviction and two-year sentencing by a Surat Court last week in a 2019 criminal defamation case over his "Modi surname" remark.
The chief minister, while addressing Congress workers at a Sammelan, also alleged that Lok Sabha Speaker Om Birla, who hails from Kota, was under pressure and did not allow Gandhi to speak in Parliament.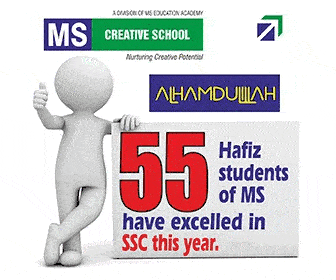 "Rising prices, unemployment, social disharmony and widening gap between the poor and the rich were the issues of the Rahul Gandhi-led Bharat Jodo Yatra," Gehlot said in Kota.
"Some people afraid by the personality of Rahul Gandhi that emerged out of the massive success of the Bharat Jodo Yatra hatched a conspiracy against him…," he said on the issue of Gandhi's disqualification.
The BJP will have to face the consequences of Rahul Gandhi's expulsion from Parliament, Gehlot said in Jaipur while addressing a meeting of party workers.
The entire opposition is united on the issue of Gandhi's disqualification and this unity is a good sign, the CM said at the meeting held in Sanganer.
The BJP has been attacking Gandhi, a former Congress chief, over his "democracy under attack" remarks in the UK and demanding he apologise, and has criticised him over his 2019 comment.
Before his disqualification, Gandhi was not allowed to speak in Parliament and he had also approached the Lok Sabha speaker, the chief minister said, adding that it was Birla's duty to allow Gandhi to speak.
But the Congress leader was being forced to apologise and this meant that "Om Birla ji was working under pressure and if he had been aware of his position, and of dignity and glory of Rajasthan, his gesture should have been different", Gehlot said.
Referring to Rajasthan assembly Speaker CP Joshi, the chief minister said he dealt with matters of members of both ruling and opposition parties with impartiality.
"Those who become speaker of a House no longer remains a member of a party," Gehlot said and added that currently the post Birla holds, is not an ordinary post.
"Lok Sabha Speaker Om Birla, who hails from Kota, should function impartially in Lok Sabha but he is not able to function impartially and is working under pressure," the chief minister said.
The Congress succeeded in maintaining unity of such a grand nation like India, but the ways the Narendra Modi government and Rashtriya Swayamsevak Sangh (RSS) have adopted is unfortunate for the country, Gehlot said and told party workers that their fight against them was ideological.
He said the Congress, which made several sacrifices during the country's freedom struggle, does not need nationalism lessons from the BJP and the RSS.
"They (BJP and RSS) talk about India and nationalism will we learn nationalism from them? Those who got the country freedom will learn nationalism from them?" Gehlot said as he questioned the contribution of the BJP and the RSS in the country's independence struggle.
Subscribe us on