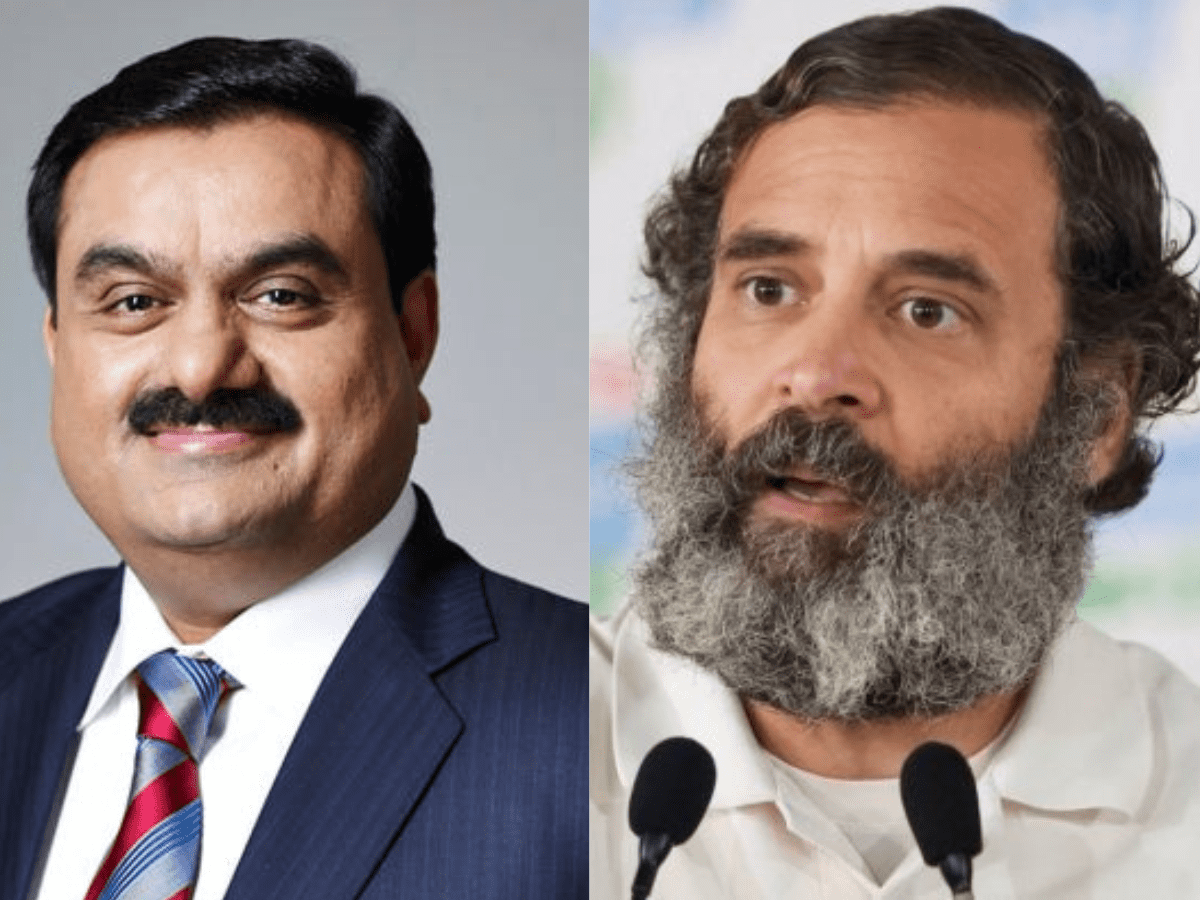 In light of the revelations of the Hindenburg report, the Congress party on Saturday retweeted party MP Rahul Gandhi's old tweet from 2020 and said that the country has the right to know what Gautam Adani's business model is like and if it is 100 percent ethical.
"Do you remember this tweet? Now, the important question is, how has he managed to multiply his wealth over the years? What is his business model? Is it 100% ethical? India has the right to know," the grand old party asked.
Back in 2020, when Adani beat Elon Musk and Jeff Bezos in the list of the wealthiest people in the world amassing 16.2 billion dollars to his net worth, Rahul had asked people if their wealth has increased in 2020.
"How much did your wealth increase in 2020? Zero. You struggle to survive while he makes Rs 12 Lakh Cr and increases his wealth by 50%. Can you tell me why?" he asked.
What is Hindenburg's report?
Hindenburg Research, a well-known short seller in the United States, disclosed short positions in the Adani Group on Wednesday, accusing the conglomerate of the improperly wide use of businesses established in offshore tax havens and expressing worry about excessive debt levels.
The revelation, which comes just days before Adani Enterprises' (ADEL.NS) $2.5 billion share sale, sent Adani group businesses' shares tumbling.
It also said that seven Adani listed firms had an 85% downside on a fundamental basis because to what it dubbed 'sky-high valuations'.
Hindenburg stated key listed firms in the group headed by billionaire Gautam Adani have 'significant debt' which had put the entire company on a 'precarious financial footing'.
The firm published an investigative document titled 'Adani Group: How The World's 3rd Richest Man Is Pulling The Largest Con In Corporate History' and revealed findings of their two-year investigation presenting evidence that the Rs 17.8 trillion worth Adani group has engaged in a brazen stock manipulation and accounting fraud scheme over the course of decades.
According to the report, Gautam Adani, the Adani Group's founder and chairman, has a net worth of about $120 billion, which he has increased by more than $100 billion in the last three years, primarily as a result of stock price growth in the group's seven most important publicly traded companies, which have increased by an average of 819 percent during that time.
Adani has frequently downplayed worries about debt. Adani's Chief Financial Officer Jugeshinder Singh told the media on January 21 that "Nobody has raised debt concerns to us. No single investor has."
"Even if you ignore the findings of our investigation and take the financials of Adani Group at face value, its seven key listed companies have 85% downside purely on a fundamental basis owing to sky-high valuations," said Hindenburg Research in its report.
The key listed Adani firms have also accrued enormous debt, most notably by pledging shares of their inflated stock as security for loans, putting the group's entire financial status in jeopardy.
According to reports, the Adani Group has been the focus of four big government fraud investigations totaling US$ 17 billion, including charges of money laundering, tax evasion, and corruption.
In its report, Hindenburg Research said that the Adani family members allegedly cooperated to create offshore shell entities in tax-haven jurisdictions like Mauritius, the UAE, and Caribbean Islands, generating forged import/export documentation in an apparent effort to generate fake or illegitimate turnover and siphon money from the listed companies.
Subscribe us on