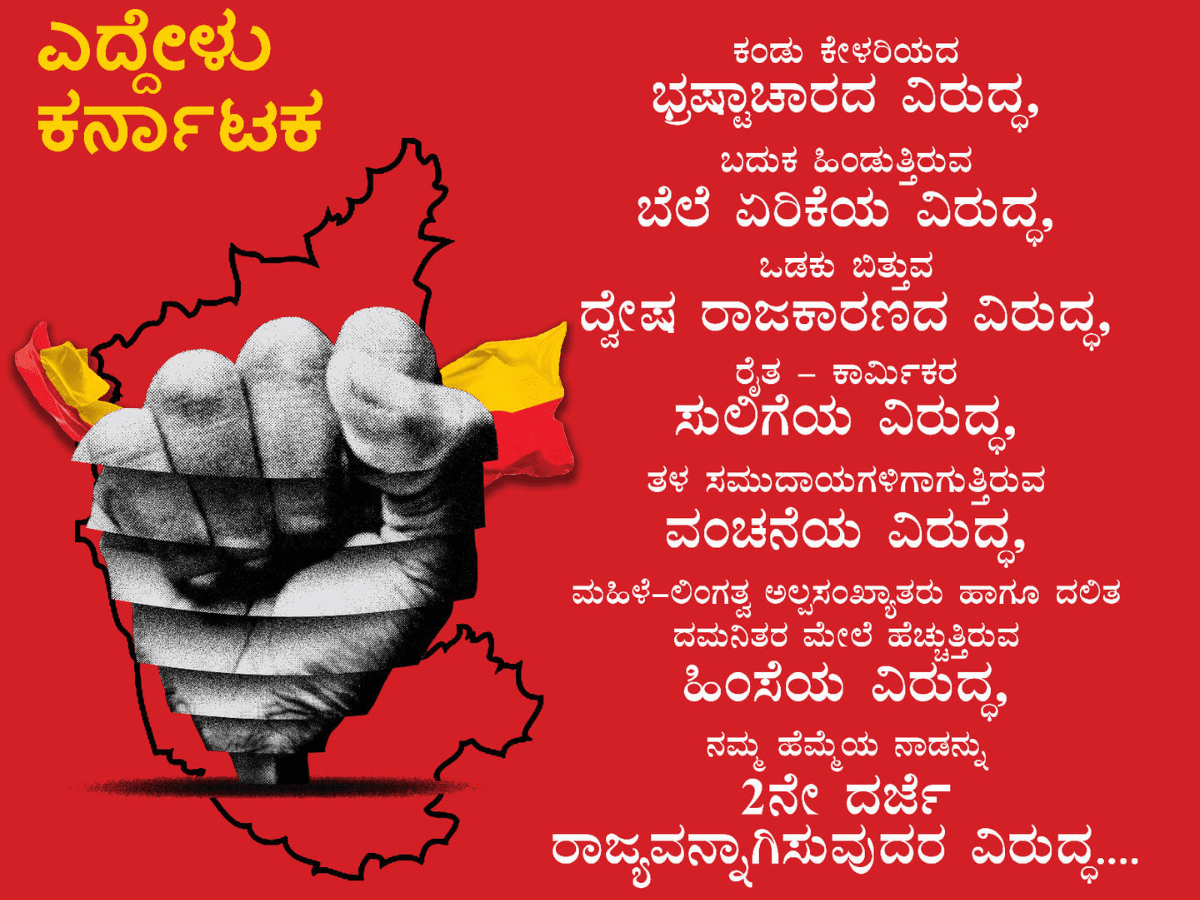 A campaign called 'Eddelu Karnataka' (Wake up Karnataka) has been started by a number of social movements, organisations, civil society groups, and individuals as the Karnataka Assembly elections draw near.
Some of the members are Prof. Purushottam Bilimale, social anthropologist AR Vasavi, writer-activist Devanuru Mahadeva, writer Rahamat Tarikere, Nadoja Dr. Kamala Hampana, strategy leader for Gigatonne Challenge, and former director of programming for Amnesty International India.
Members of the 'Bharat Jodo Abhiyaan,' including Vijay Mahajan and Yogendra Yadav, also extended their support to this cause.
"The upcoming elections will decide whether our state will be able to breathe free and recover from the toxic suffocating atmosphere of today's Karnataka politics or not," stated an appeal signed by Devanur Mahadeva, Rahamat Tarikere, Purushottam Bilimale, A.R. Vasavi, and Vijayamma.
"The people are deeply dissatisfied with the ruling party. This resentment must be transformed into political consciousness," it further stated.
Activists of the cause stated that they do not want to have large-scale conventions, but rather to work in constituencies with groups like students, Dalits, and farmers. The activists even began a missed call campaign for raising support.
Subscribe us on