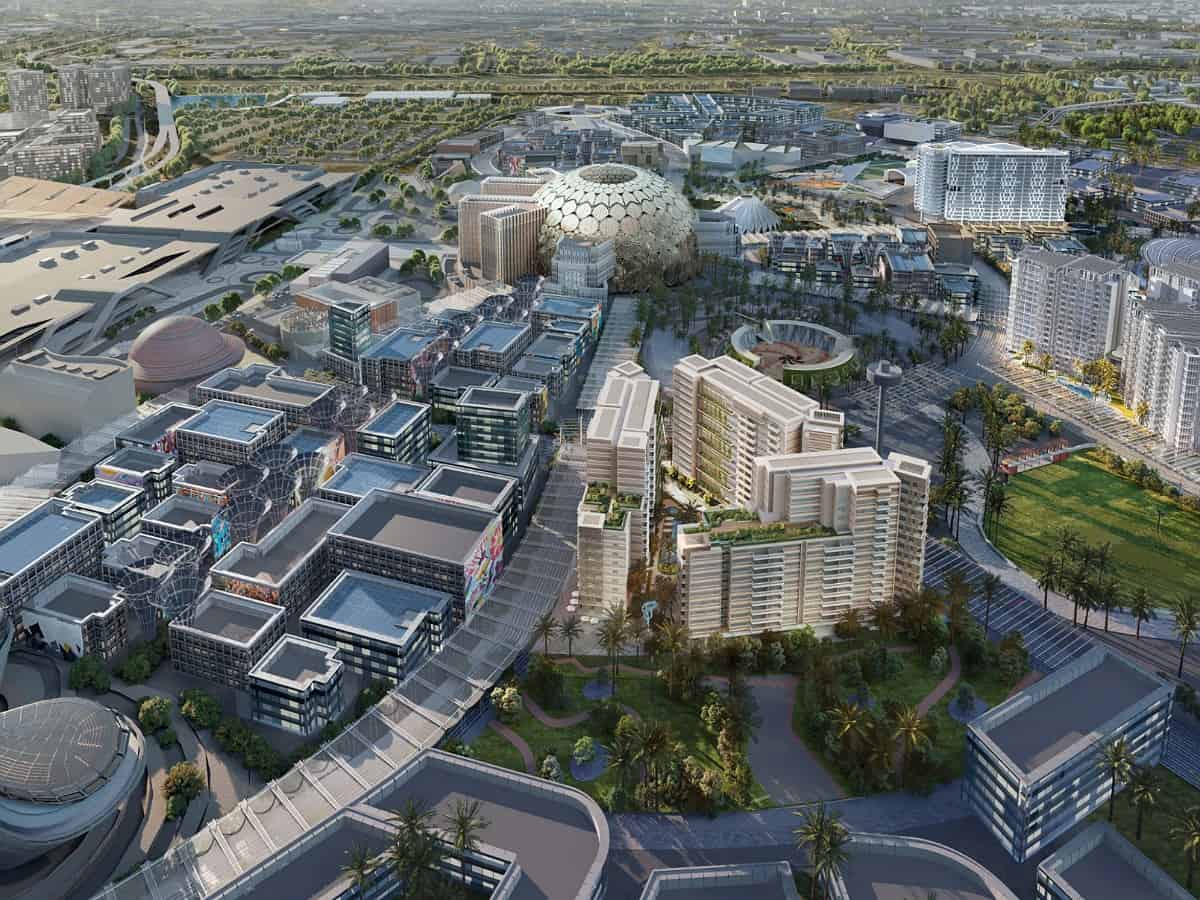 Abu Dhabi: Expo City Dubai, has launched the first phase of its new sustainable residential developments– Expo Valley and Expo Central, the Dubai Media Office (DMO) reported.
The development will be built on the exceptional standards of Expo 2020 Dubai to redefine urban living within a smart, sustainable, people-centric city of the future.
The first phase of Expo Valley and Expo Central and will be an integral part of Dubai's '2040 Urban Master Plan' project.
The initial issuance of residential units offered for sale in Expo City Dubai starts from Dirhams 1.2 million (Rs 2,70,22,753) and above.
Construction has begun on the site, with plans to complete the first phase of the villas and apartments by January 2026.
Expo Valley
Expo Valley will be adjacent to the main World Expo site, and will feature car-free lanes and dedicated tracks for cycles and e-scooters
The first phase of the neighbourhood consists of 165 units – a mix of five-bedroom standalone villas, four and five-bedroom (semi-detached villas) and three- to four-bedroom homes, with prices starting at 3.4 million Dirhams (Rs 7,66,14,456).
The villas, which are built along a nature reserve, which has wildlife and hiking trails, and are accessible only to residents of Expo Valley, are expected to sell for Dirhams 12 million (Rs. 27,04,03,962).
It will feature car-free lanes and dedicated cycle paths, with access to all Expo City attractions via a corridor for pedestrians, cyclists and autonomous vehicles.
Expo Central
Expo Central consists of three apartment clusters, each with its own design philosophy and target audience.
Mangrove Residences will be the first to open, with pedestrian-friendly roads, green public spaces, swimming pools, play areas, gyms and retail, all within five minutes walk of the city's amenities and attractions.
The first phase of Expo Central includes 450 luxurious and luxurious residential units, with prices starting from Dirhams 1.2 million (Rs 2,70,22,753).
Two more clusters – Sky Residences and Sidr Residences – will be launched in the near future.
Subscribe us on