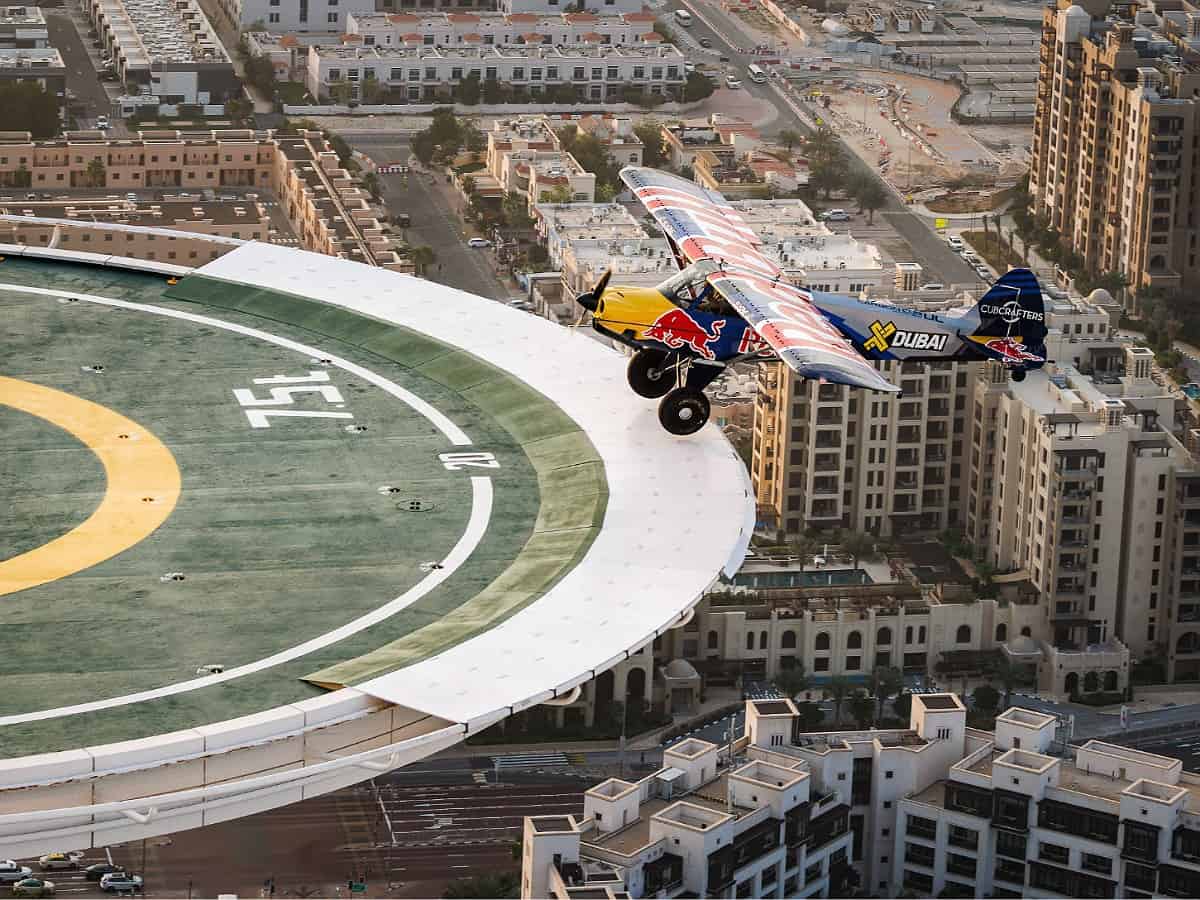 Abu Dhabi: In a historic achievement by aviation standards, Polish pilot Luke Czepiela has performed an unprecedented stunt, landing his plane on the helipad above Dubai's Burj Al Arab hotel at a height of 212 metres, or the hotel's 56th floor.
39-year-old Czepiela, who had been preparing since 2021, performed the stunt by flying a plane modified for the stunt.
At 6:58 am on March 14, Czepiela became "the first person in history to land a plane on a helipad."
The breathtaking stunt was shared on his Instagram page as well as by Red Bull and Visit Dubai.
In a video shared on Instagram on Tuesday, Czepiela's plane can be seen approaching the 212m helipad – the 56th floor of Burj Al Arab.
"Yeah baby, give it to me," he can be heard saying before landing. Czepiela later said, "We made it!"
Watch the video below here
The plane he flew was made by American manufacturer CubCrafters, known for its light aircraft. Its weight is 425 kg, length is 7.1 meters, height is 2.54 meters and wingspan is 10.44 meters.
"Landing at the height of 200 metres, with no clear points of reference, is completely different from landing on the ground … I had to fully trust my own skills. On the helipad, there was no room for mistakes," Czepiela told Emirates News Agency (WAM).
"I am grateful to Dubai and to the people and organisations who helped me achieve my dream. It is an honour to become a part of the Burj Al Arab's impressive history," he added.
Burj Al Arab helipad has hosted a number of promotional activities.
In 2005, it hosted the Roger Federer and Andre Agassi tennis match. Tiger Woods and Rory McIlroy also played golf here.
In 2013, David Coulthard did some doughnuts with an F1 car there – an attempt that required consulting with a structural engineer.
In 2019, professional BMX rider Chris Kyle rode his bike off the edge of a helicopter and landed on the helipad.
Subscribe us on