New Delhi: The incarcerated Lawrence Bishnoi's gang's nexuses operate in northern India, drawing their operations as far as Rajasthan, Haryana, Punjab, and even abroad in countries like Italy, Armenia, Canada, America, Dubai, the Philippines, Pakistan, Azerbaijan, and Turkey.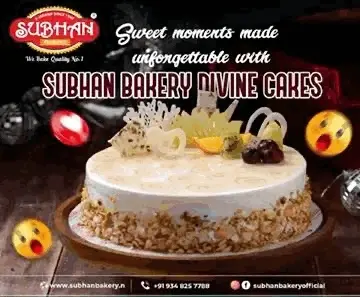 In the age of social media, these gangs flaunt their dominance and attract followers through various social media handles, especially youngsters to join their gang.
One of the significant Lawrence alliances involves Haryana's notorious criminal Sandeep alias Kala Jathedi. The duo is also associated with other key gang members, including Rajkumar alias Raju Basodi, Naresh Sethi, and Anil Chhippi.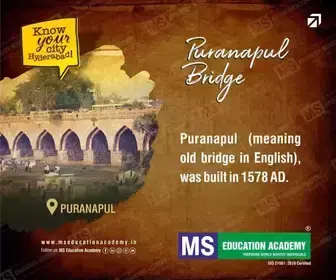 The initial expansion of Lawrence Bishnoi and Kala Jathedi's alliance saw collaborations with Gurugram-based Sube Gujjar and Rajasthan-based Anandpal Singh. Subsequently, they joined hands with Jitender Gogi, who met his end in a conspiracy hatched by rival gangster Tillu Tajpuria.
A significant strategy employed by these gangs for their expansion is the principle of "the enemy's enemy is a friend." Exploiting rivalries between gangs, they form temporary alliances to strengthen their hold on territories and consolidate their power.
The recent killing of Tillu Tajpuria by members of the Gogi gang inside Tihar jail was met with a supportive Facebook post from gangster Goldy Brar, who is also a close aide of Bishnoi, showcasing the strength of their alliances.
As per the National Investigation Agency (NIA) chargesheet submitted in court Lawrence Bishnoi didn't directly talk to any shooter, but routed instructions through his close associates, including Satinderjit Singh alias Goldy Brar, and Anmol Bishnoi.
The NIA also said that its investigation has revealed that distribution of work used to be done after careful planning, and the gang members were assigned different tasks. Matters pertaining to funding were mostly decided by Lawrence Bishnoi, Goldy Brar, Jaggu Bhagwanpuria and Darmanjot Kahlon.
"Bishnoi was intentionally running the entire operation from jail. He was so adept in operating from inside the jail that he didn't apply for bail in any case. It is also revealed that a considerable part of money generated through extortion activities was sent to Canada, the US, Dubai, Thailand and Australia for the use of their associates/family members based abroad and also for funding the activities of pro-Khalistan extremists," the charge sheet read.
The NIA has further mentioned that kidnapping, murder, extortion for ransom, cross-border smuggling of sophisticated weapons and narcotics, in-land smuggling of contraband, illegal liquor smuggling, were the main activities of this terror syndicate.
This year in February, in a major breakthrough, the Crime Branch of the Delhi Police had busted three extortion modules operated by gangs led by Goldy Brar, Lawrence Bishnoi, Kala Jathedi, and Sampat Nehra.
The apprehension of eight persons connected to these criminal syndicates revealed an international network involved in luring juveniles for gang activities and using the extorted money for luxurious lifestyles and investments in foreign countries.
Special Commissioner of Police (Crime) Ravindra Singh Yadav said that this international crime syndicate had been operating across Delhi-NCR, Punjab, Chandigarh, Haryana, and Rajasthan.
The syndicate had developed a refined and sophisticated modus operandi, making it difficult for law enforcement agencies to track their foreign funds. Each member had a well-defined role and responsibilities within the extortion rackets, displaying a high level of professionalism.
The syndicate's middlemen targeted wealthy individuals, such as bookies, gamblers, real estate dealers, builders, land grabbers, and jewellers, based on their financial status and paying capacity.
"Once the targets were selected, the gang would make demands through phone calls, letters, or visits, using various means to intimidate and threaten them. The extorted funds were then transferred abroad through hawala channels," said Yadav.
To escalate their tactics, the gang recruited juveniles from the rural areas of Haryana, Rajasthan and Delhi, aged between 15 and 20 years. These immature youths were enticed by the allure of being gang members and were contacted through internet-based services.
The newly recruited members were assigned the task of conducting surveillance on the target's residence or place of business.
"After completing the surveillance, they were instructed to carry out acts of intimidation, such as firing at windows, doors, or ceilings, to scare the victims into paying the extortion amount. Following the task, the recruits were moved to changing locations to avoid detection before being given a new assignment," said the Special CP.
The entire operation functioned smoothly, with no communication between different parts of the syndicate.
"The handler, operating from abroad using international members, coordinated with various gang members, including recruiters, logistics providers, and shooters. The syndicate frequently changed phones, SIM cards, and locations to evade law enforcement," said the official.
The extorted funds were collected and held in safe havens abroad, using escape routes such as the "donkey" or mule route.
In August this year, the Delhi Police's Special Cell busted an arms trafficking network spread across Dubai, Pakistan, Nepal, and India with the arrest of three men. This network was allegedly used by the Lawrence Bishnoi gang to procure weapons used in the assassination of famous Punjabi singer Subhdeep Singh a.k.a Sidhu Moosewala in May last year.
The police had recovered 12 semi-automatic pistols, including Zigana, Beretta, and Slovakian pistols, Nepal currency, a SIM card from Nepal, and a specialised iron box used for trafficking guns from the possession of the accused.