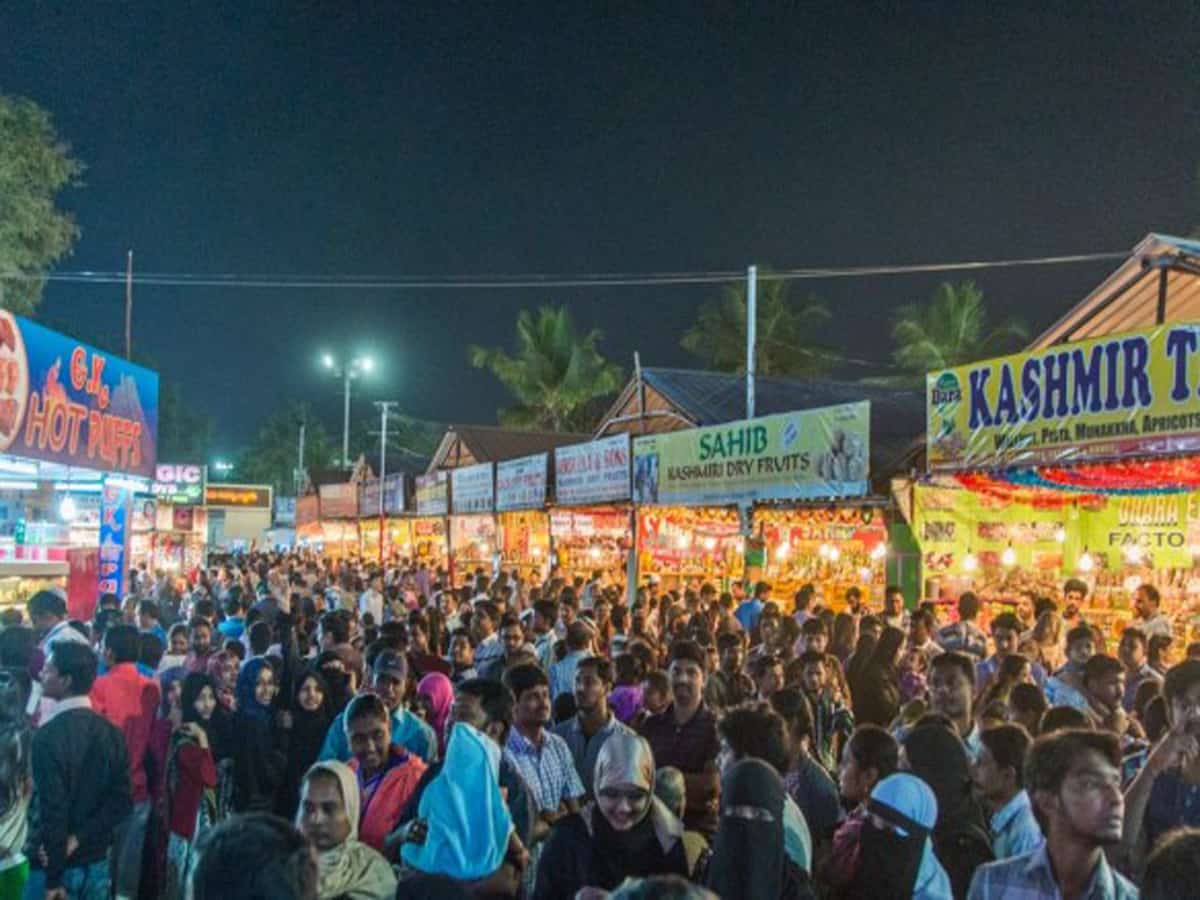 Hyderabad: Hyderabad has become a temporary home for sellers from across the country with businessmen from different parts of the nation setting up stalls at the 82nd All India Industrial Exhibition Numaish 2023.
While sellers from across India have turned up to exhibit their products, Kashmiri stalls selling pure Kashmiri products are receiving special attention from the visitors like every year.
Mohammad Younus, from Kashmir, who has been selling Kashmiri clothes at the exhibition for the last 15 years claimed his shop being the first shop to sell Kashmiri clothes in Numaish exhibition and expressed his happiness over the footfall at the event this year.
"Kashmiri clothes are unlike the Hyderabadi clothes. Our clothes have more handwork and are less fancy which is being liked by the customers. People come here searching for original Kashmiri clothes," he said.
A customer who visited to purchase Kashmiri clothes expressed happiness over the quality of the Kashmiri clothes.
"The apparel in this stall is very unique with exceptional quality. Since we can not go to Kashmir every day, this stall provides us with an opportunity to buy good quality original Kashmiri clothes," said Nimi Khasimpuri, the customer.
Another customer, Hema Jaiswal said, "We have been visiting the Numaish exhibition since childhood and have been buying Kashmiri clothes."
The annual extravaganza, 'Numaish', which is hosted by Hyderabad every year, recently opened for visitors at Exhibition Grounds in Nampally.
The 82nd edition of All India Industrial Exhibition Numaish 2023 was organised on January 1 and will continue till February 15.
Departments of state and central government, along with vendors across the nation, set up stalls at the exhibition every year.
Subscribe us on