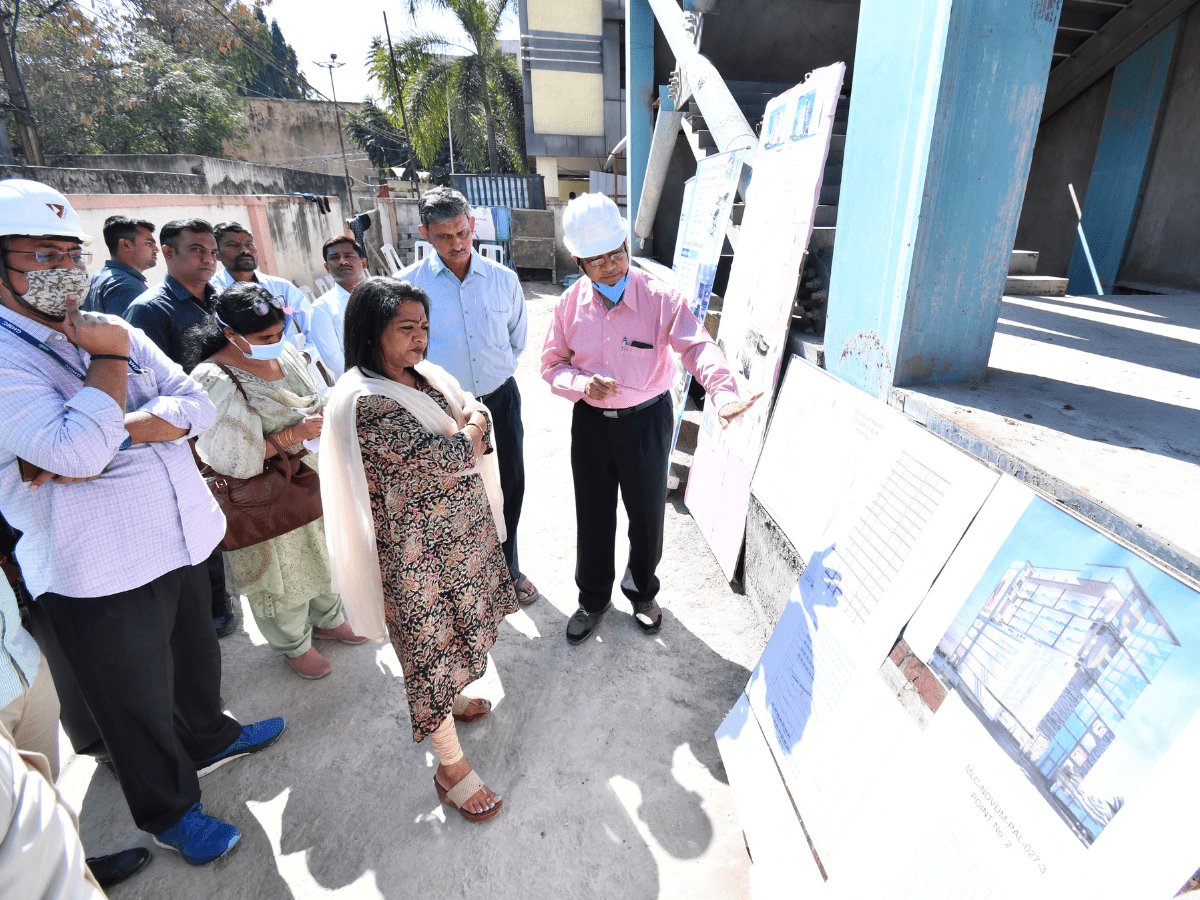 Hyderabad: A multi-level parking complex (MLP) in the Nampally area with a parking capacity for 250 cars and 100 two-wheeler vehicles, is all set to be made available for public use from April 2023.
The complex designed to operate without human intervention will have access to modern, automated technology, developed on a 2,000-square-metre plot of land belonging to HMRL (Hyderabad Metro Rail).
Mayor Gadwal Vijayalaxmi on Monday paid a visit to the parking complex construction site and directed officials to expedite and finish the work by the given deadline.
She announced plans to establish additional multi-level parking facilities in the city using advanced technology via public-private partnerships.
The newly built complex will feature an ultra-modern building with prefab technology, consisting of 15 floors with a total height of 39.06 metres, including three basement levels.
The MLP facility will have ten floors, covering 65 percent of the total floor space which will be used for parking, while the remaining five floors will be dedicated to commercial use.
Two theatres and a food court are inclusions within the facility, equipped with 'german technology sensors' to provide parking for 250 cars and 100 motorcycles.
In and out level features plus lift facilities for women and disabled individuals are a part of its development plan.
The state government is also reportedly planning to build similar facilities in crowded areas such as Ameerpet, Miyapur, Serilingampally and Banjara Hills.
Subscribe us on