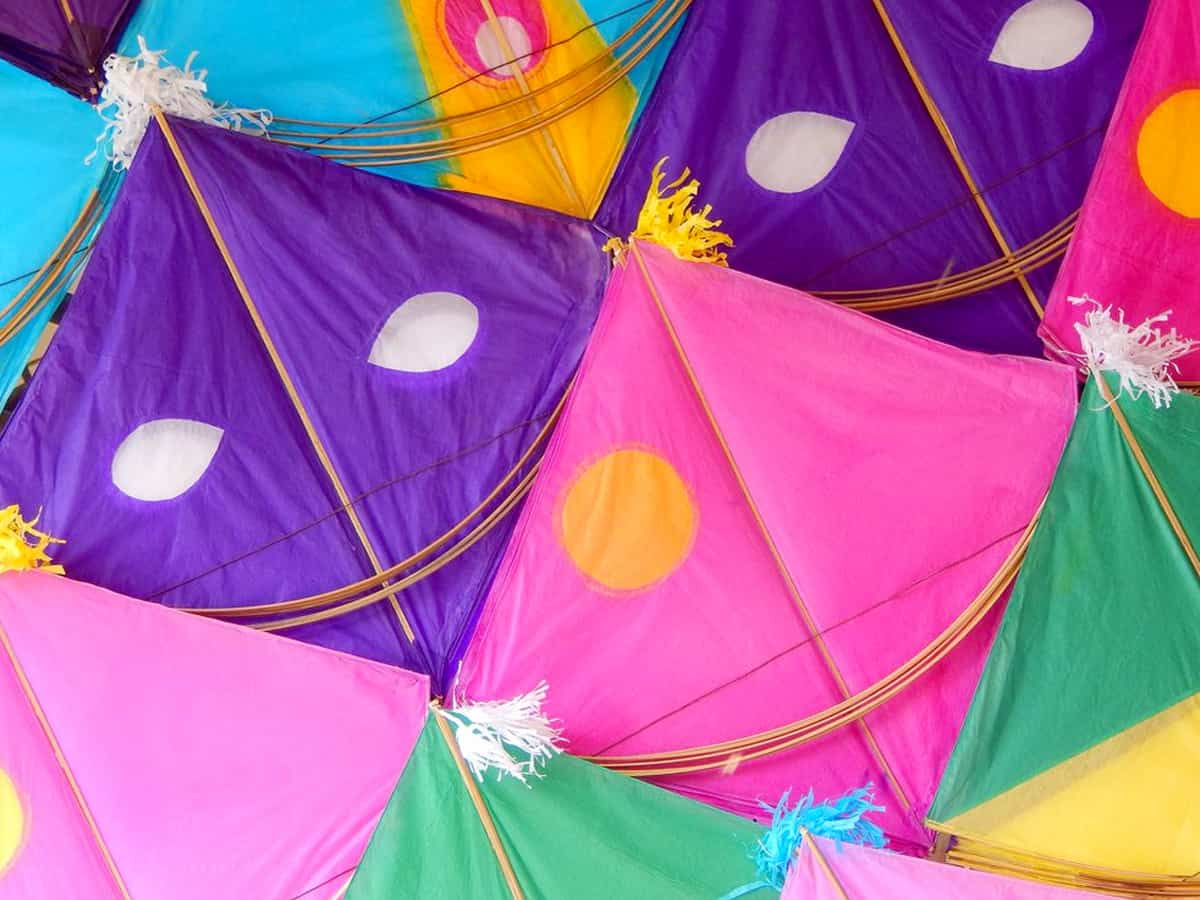 Hyderabad: In the interest of maintaining law and order, the Hyderabad police prohibited kite flying on all city thoroughfares as well as in and around places of worship.
The orders were issued by Hyderabad Commissioner of Police C V Anand and will be in effect from 6 am on January 14 to 6 am on January 16.
According to Rule 8 of the Noise Pollution (Regulation and Control) Rules 2000, the police issued orders prohibiting the use of loudspeakers/DJs in public spaces or public places without prior permission from the police authorities concerned.
 "No provocative speeches/songs shall be played over them (loud speakers). Further, noise pollution levels from speakers or public address systems or any other activities should not exceed the permissible limits," said C V Anand.
The permission limits for commercial areas are 65 decibels during the day and 55 decibels at night, 55 decibels during the day and 55 decibels during the night, and 50 decibels and 40 decibels during the silent zone.
According to Supreme Court of India orders, no loudspeaker or public address system shall be used between the hours of 10 p.m. and 6 a.m.
To avoid accidents, the police urged parents and citizens to guide and supervise their children while flying kites and to not allow them on terraces without parapet walls. The police officers asked the parents to ensure that their children did not run onto the roads to collect stray kites.
"Children should be made aware of the vulnerabilities as regards to electrocution if they try to collect stray kites from electric poles or cables," said the Hyderabad CP.
The police asked revellers not to collect wood for bonfires forcibly and to use wood only with the permission of the owners.
Subscribe us on