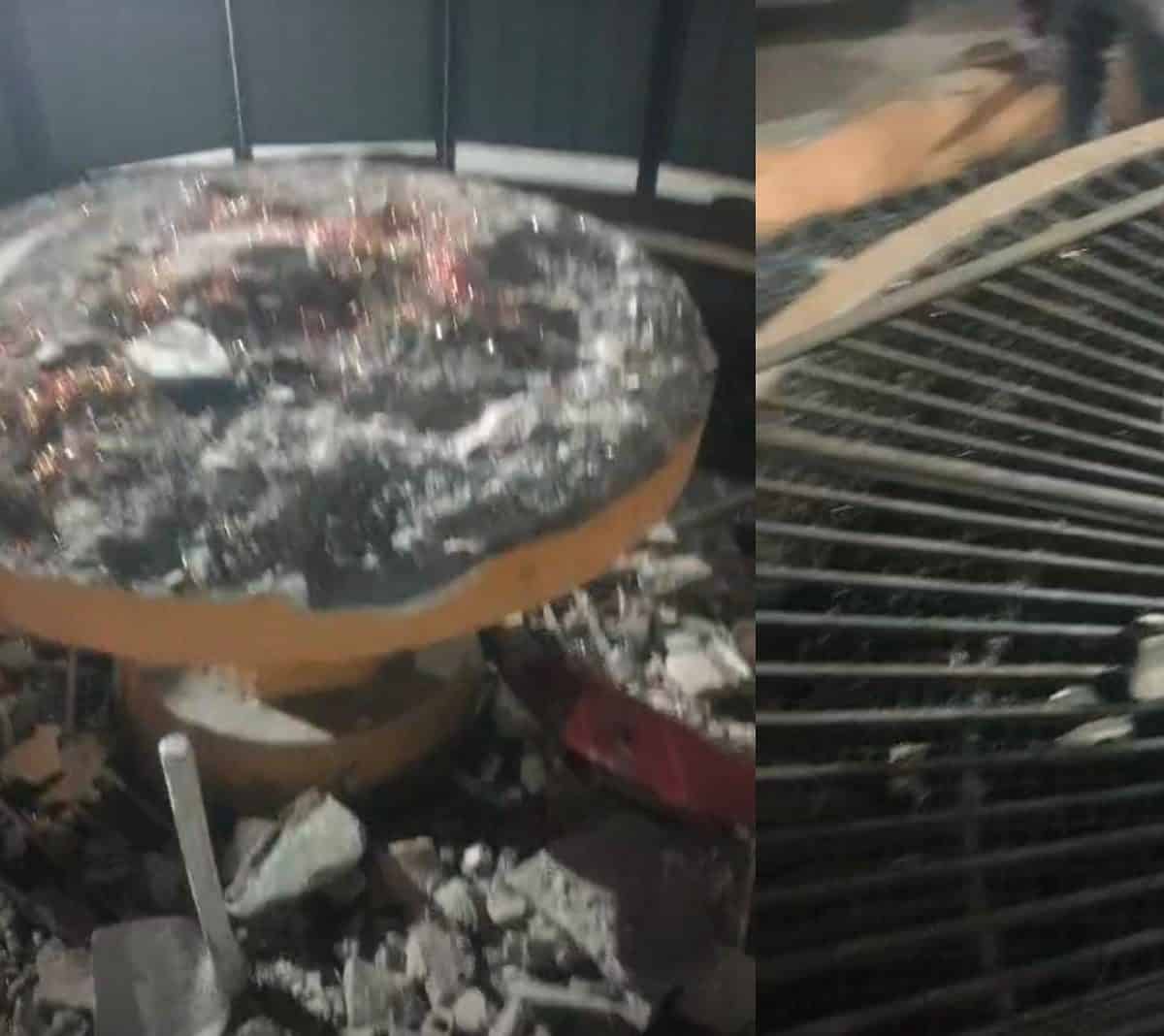 Hyderabad: The state government here began restoration of the 16th century Gulzar Houz (fountain) in the Old City. On Monday night, workers started drilling out and removing concrete from the structure using a machine, leading to several false messages spreading on social media and also amongst local media, that the structure is being 'demolished.
Using tin sheets, Gulzar Houz has been was covered from all sides by the contractor who is taking up the restoration works. A board put up at the site reads ' Deccan Terrain", as the name of the heritage conservation company.
A person linked to the company said that restoration works at Gulzar Houz are being taken up for which first a study will be done on needs to be done to begin the actual process of restoring it. They expect the works to completed in two months time.
After noticing the workers at Gulzar Houz, people gathered in large numbers. The police were called and the cops dispersed the crowd after explaining about what was really going on, with regard to the restoration of the structure.
The Gulzar Houz was built some years after the Charminar, which was built as Hyderabad's foundational monument in 1591 by Mohd Quli Qutb Shah, the city's founder. The Gulzar Houz was originally called 'Char Su Ka Houz' (fountain of the four sides) and was built as a drinking water fountain for locals of the city.
The Golconda fort existed as a walled city until Hyderabad was built in 1591. The Qutb Shahi dynasty, which founded the city, ended in 1687.
However, after the destruction of Hyderabad in 1687 by Mughal emperor Aurangzeb, and subsequently with the Nizams coming in (1724) as governors of the Decan, changes were made to Gular Houz. The old massive structure was eventually broken down to what it is today.
Subscribe us on