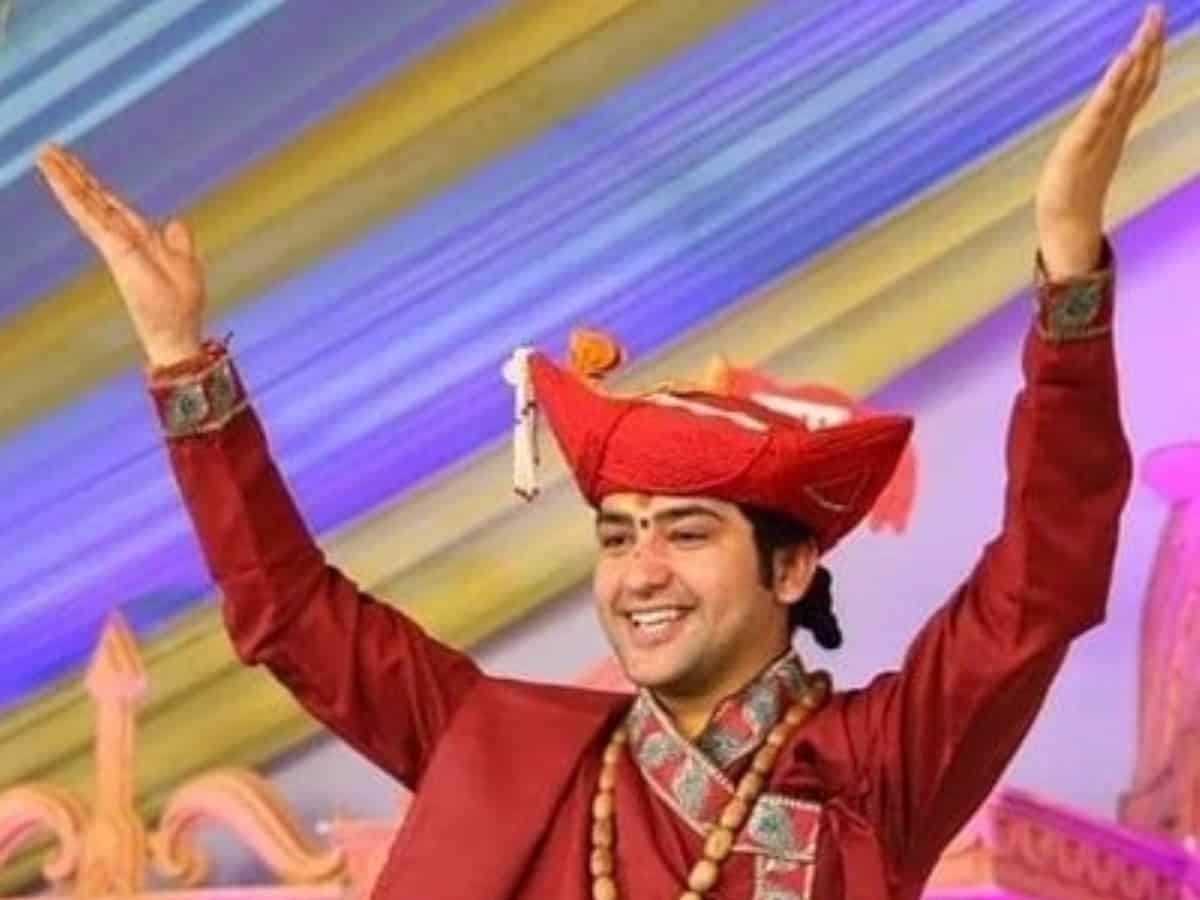 Chhatarpur: Self-styled godman Dhirendra Krishna Shastri, also known as Bageshwar Dham Sarkar, on Saturday reiterated his claim that India will very soon become a "Hindu Rashtra".
Speaking to ANI, Shastri said, "India will become 'Hindu Rashtra'. Even people from foreign shores gathered at our programme today. They may practice Christianity but believe in 'Sanatan Dharma'."
He added saying, "This means that even foreigners want an India where everyone can say Hindutva with pride, setting all caste differences aside. We are Hindustani. Hindustan means 'Hinduon ka Sthaan' (place for Hindus)."
"We have no ambition to come to power or form the government. But if anyone wants to support us, they are welcome. We are calling on all Hindus to support us. India will very soon become a Hindu Rashtra," he added.
Earlier on January 20, a Maharashtra-based organization challenged the self-styled godman to display his power by performing miracles at an event in Nagpur.
Responding to the challenge thrown at him, Shastri told ANI in Raipur, "Such people keep coming. We do not operate within closed doors. They (those challenging him) should come and see for themselves. Anyone can challenge my words and actions on camera. Lakhs of people come and sit at the court of Bageshwar Balaji. I will write about things that inspire me and whatever I write, turns out to be true. I have faith in my God."
On the chit in which he writes about what the future holds for his devotees, Shastri said, "I have acquired the skill by the grace of God, our Gurus and through the power of the mantras of Sanatan Dharma."
"Everyone should experience it. This is the proclamation of Satya Sanatan Dharma," he added.
On whether action should be taken against people tarnishing his image and questioning his powers, he said, "The people of Bageshwar Dham will give them a fitting reply. Anyone speaking against Sanatan Dharma will be boycotted."
On alleged religious conversions, Shastri said, "We are making Hindus return to the religion they acquired at birth. Some people are creating a nuisance. They have to be taught a lesson. As long as I am alive, I will make all Sanatani Hindus return to their original faith."
Subscribe us on