After the scandalous revelation of mass surveillance by the Israeli company NSO Group's spy software Pegasus, including journalists, opposition leaders, business persons, and two serving ministers on its radar, India is looking for alternatives.
According to a report by the Financial Times, sources from the defence and intelligence department told that the Narendra Modi government is looking for alternative spyware "less exposed to NSO's competitors". It is ready to spend up to $12 million over the next few years.
Pegasus, developed in 2010, is malicious software used by government agencies designed to infect or gain access to the target's device (mainly through mobile phones) without their knowledge.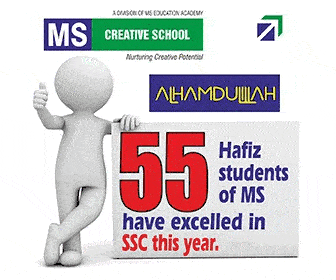 In November 2021, the White House released a press release stating that Pegasus was blacklisted as it was used to "target dissidents, activists and journalists around the world, including in the United States".
Sources told the Financial Times that India's bidding decision shows how demanding the technology remains even after strong evidence that governments around the world have misused it to target critics.
The report stated that India is considering 'Predator', a spyware developed by Greece-headquartered Intellexa.
"According to Citizen Lab and Facebook, Predator is already operational in countries with a record of human rights abuses, including Egypt, Saudi Arabia, Madagascar and Oman," the report said.
Apart from spyware Predator, India is also considering Quadream and Cognyte.
Two Israeli officials told the Financial Times that Quadream was sold to the Saudi government following the murder of Washington Post journalist Jamal Khashoggi.
After being blacklisted by the US commerce department, NSO released a statement emphasizing the company remained "financially stable, profitable and cash positive".
"Attempts to limit NSO from doing business, like placing it on the (Commerce Department) Entity list does not serve the interests of US national security and only create opportunities for malign competitors outside the orbit of the US, such as mercenary hacking firms and spyware coming out of Russia and China," the statement read.
Steven Feldstein, who studied NSO and its successors for the Carnegie Endowment for International Peace, summed up, "As long as the money and demand exist, there will be always new players."
Amnesty International raises concerns
Expressing concerns that the Indian government is searching for other alternatives for Pegasus, the Security Lab at Amnesty International has described the move as "disrespect to human rights".
"It is shameful that although spyware technology has been used to commit grave human rights violations, crush dissent, and stifle freedom of assembly and expression, governments across the world continue to advance these methods to unlawfully target dissidents recklessly and critics," Donncha Ó Cearbhaill, head of the Security Lab at Amnesty International, said.
Stating that there is an urgent need for laws to regulate and safeguard human rights, he said, "The spyware industry continues to spiral out of control globally with dozens of companies offering similar products to Pegasus. We urgently need a global moratorium on the sale, transfer, and use of spyware until robust human rights regulatory safeguards are in place."
Subscribe us on