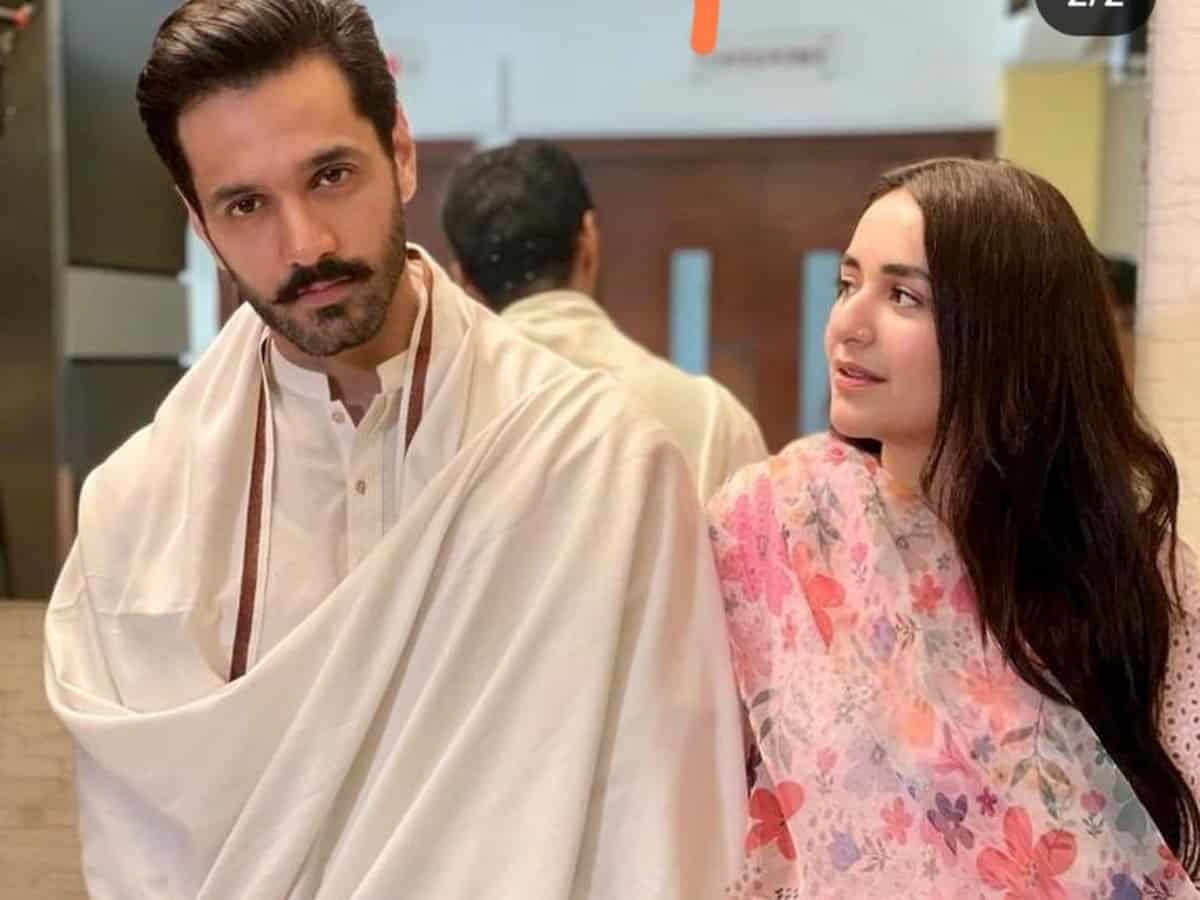 Hyderabad: The Pakistani hit show 'Tere Bin' is a mesmerizing drama that left an indelible mark not only within Pakistan but also in other countries like India and Bangladesh. Starring the talented duo of Wahaj Ali and Yumna Zaidi, the series concluded its first season in July, leaving viewers on both sides of the divide in awe of its compelling storyline, outstanding performances, and impeccable production design.
Makers announced Tere Bin season 2 soon after season 1 was concluded. The revelation sent ripples of excitement among fans, sparking discussions and theories about the direction the story might take in the upcoming instalment. Since then, fans have been ardently waiting for more details about Tere Bin 2.
And now, the latest update about the premiere date of Tere Bin season 2 will you super excited!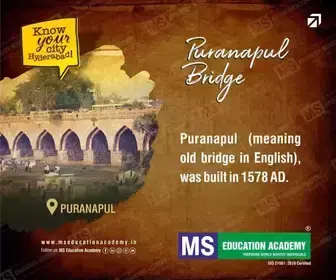 The show's producer Abdullah Kadwani has now come up with an interesting announcement for all the Tere Bin fans. Taking to Twitter or X on Friday, he shared that the Tere Bin 2 announcement will be made soon and the set date is 29th December 2023.
"Exciting news for fans of "Tere Bin"! The highly anticipated announcement of "Tere Bin Season 2″ is set for Friday December 29, 2023.. Get ready for more heartwarming moments .. Mark your calendars for this eagerly awaited revelation. InshALLAH, it's going to be fantastic & I promise you would love it…"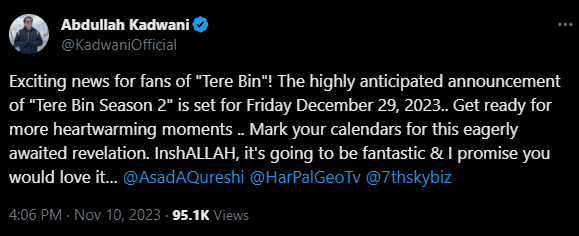 Soon, after his tweet went viral, fans started wondering if Abdullah just announced the premiere date of the iconic show's season 2. See how fans are reacting.