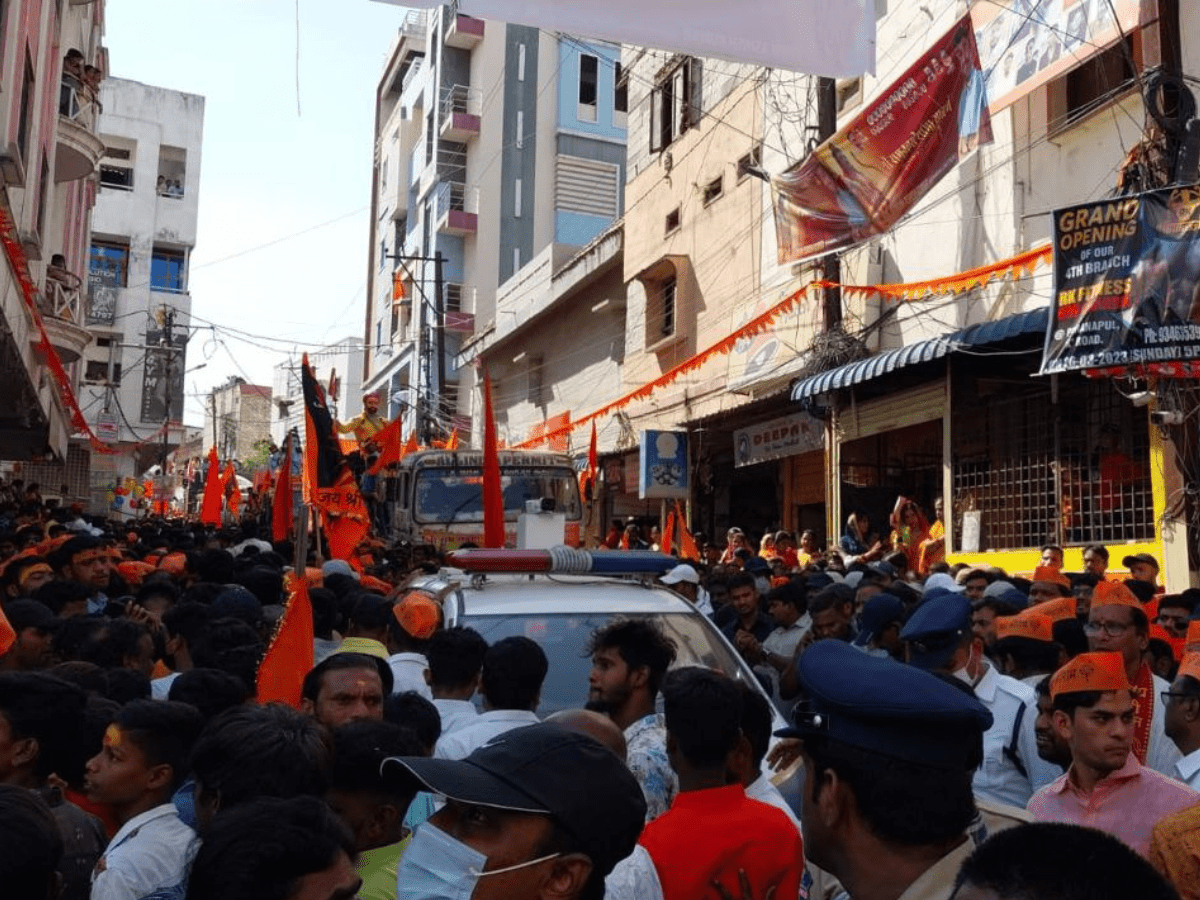 Hyderabad: The annual Sri Ram Navami Shobha Yatra here has become a show of strength for Hindutva groups to flex. The procession has also become a launchpad for Hindutva mascot and suspended BJP MLA Raja Singh to release new inflammatory 'songs' every year. In 2022, he sang a song degenerating Muslims and threatened to "kick" them out of India if they "don't chant Ram's name". This year was no different.
Here's a cursory glance at what Raja Singh said at the Ram Navami Shobha Yatra on Thursday. The MLA released a few more songs at his mega saffron rally, which were officially uploaded on some Youtube Channels and played during the Shobha Yatra procession.
Raja Singh as a practice has been singing songs and releasing them during the Sri Rama Navami festival each year. One of latest songs, 'Baap Tu Baap Rahega', was clearly a dig at the ruling government (or even the cops) for arresting him last year and putting him in the jail under the PD Act after he released a video passing derogatory comments against Prophet Muhammad. He did that in retaliation against the state got allowing comic Munawar Faurqui to hold a show.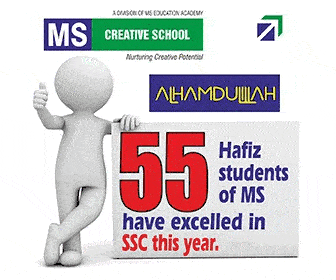 The lyrics also make mention his PD Act detention following registration of a series of cases for making derogatory remarks against Prophet Mohammed in a video and also old cases booked against him for delivering hate speeches. The lyrics goes 'Jail Ka Taala Tuth Gaya, Baap Tumhara Choot Gaya'. The song is of 5:10 minutes duration.
People who joined Singh's Hindutva rally waved photos of Mahatma Gandhi's assassin, now a beloved Hindutva figure.
His song further also goes on the usual demand of turning India into a Hindu nation. 'Hindu Rashtra Banega Hindustan. Jitehjeh Hamko Karna Heh Kaam. Desh Yeh Sarah Bhagwa Rangse Sajehgah'. Raja Singh as usual was the centre of attraction at the Sri Rama Navami Shobha Yatra on Thursday as well.
Raja Singh also threatened to "see the end" of anyone who dares to touch his son or family. "If anything happens to me, my son will take the Hindutva cause forward," the suspended MLA said, while introducing his son to the Ram Navami Shobha Yatra on Thursday.
Demands for formation of 'Hindu Rashtra'
The MLA known for his hateful rhetoric against minorities, was once again trying to promulgate his ideologue among the masses gathered to participate in the religious procession. He is currently out on bail from the Telangana high court, allowed him to walk out out on the condition that he would not participate in public rallies and meetings.
On Thursday, hundreds of men, women and children participated in the procession and T Raja Singh asked them all to "work hard to form a Hindu Rashtra". "Those who oppose formation of a Hindu Rashtra should go away to any other Islamic country of their choice including Pakistan or Bangladesh. After the Hindu Rashtra is formed the capital of the country would be Ayodhya, Kashi or Mathura. If a Hindu nation is formed cow slaughter and love jihad will automatically stopped," said the controversial MLA.
Raja Singh also claimed that said soon West Bengal, Kerala and some other States will become Muslim nations. "The Hindus need to be vigilant and careful," he warned. He also administered a pledge to scores of youngsters at Begum Bazar Chatri to "work for formation of a Hindu Rashtra".
Before the pledge, he said there are 100 crore Hindus in India. "There are 50 Islamic countries in the world and more than 150 countries where the majority of citizens are Christians. I want to ask you all, why there can't be a Hindu Rashtra. Why can't Bharat be Hindu Rashtra? Afghanistan, Iran, Pakistan and Bangladesh were formed after getting separated from India," Raja Singh said.
Subscribe us on