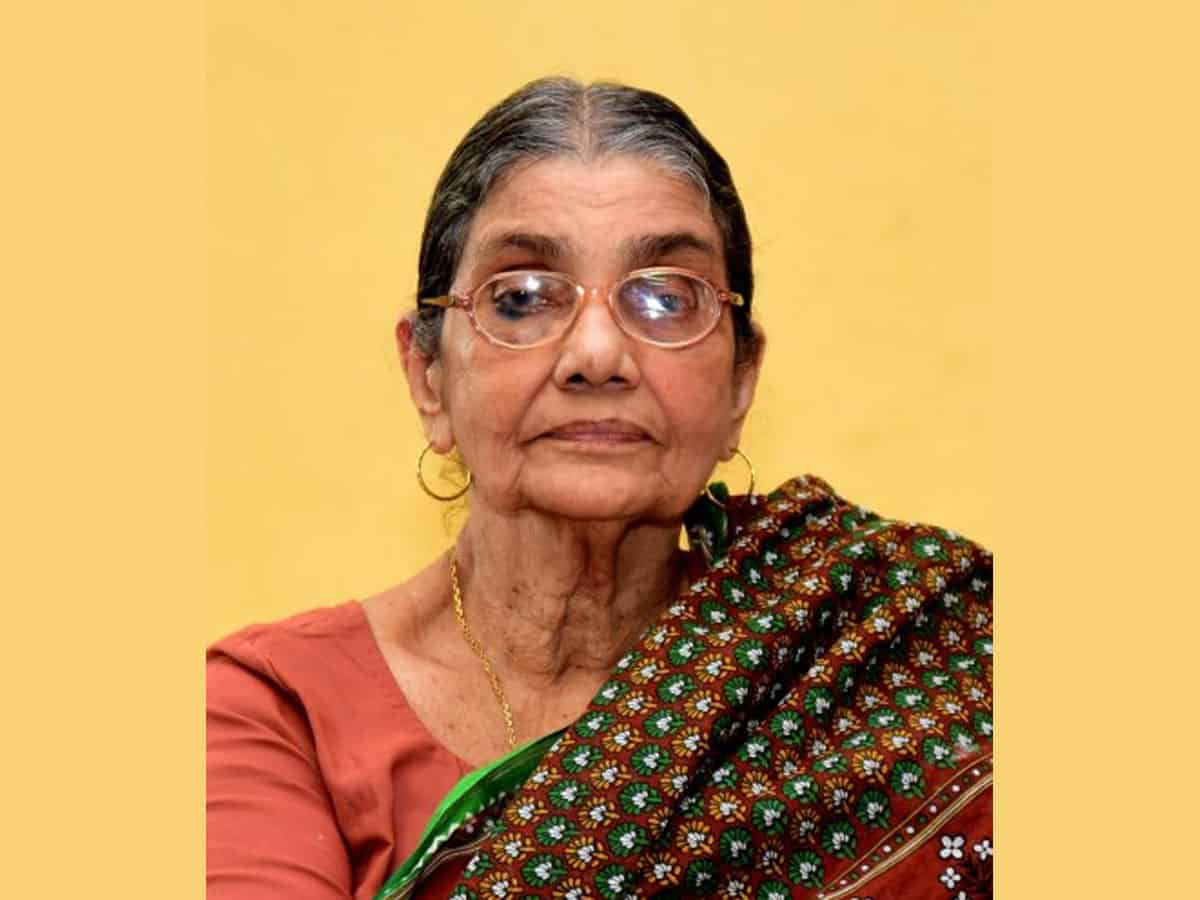 Progressive Kannada Writer Saara Aboobacker passed away in Mangalore on Tuesday, January 10, 2023. She was 87 and is survived by four sons.
Saara belonged to the Beary Muslim community and was born in Kasargod town of Kerala, an area in Kerala close to the Karnataka border to a lawyer father. Beary Muslims number around five lakhs and are concentrated in DK and Udupi districts of Karnataka bordering Kerala. They speak the Beary language, an amalgam of Kannada, Malayalam, Tulu and Konkani. Of late, the community has improved its educational status and entered the business in a big way. Beary is only a tongue and for all practical purposes, they get educated through the Kannada medium. They follow Shafii school of Sunni Islam just as Malayali Muslims do.
Saara was a progressive writer and did not mince words. Her writings have been included in Kannada textbooks for schools. She began writing from Lankesh Patrike, a progressive journal run by Lankesh. (It may be recalled that his daughter Gauri Lankesh was killed by Hindu fundamentalists six years ago).
Her first novel Chandragiriya Theeradalli was a big hit. It was a critique on orthodoxy and conservatism among Muslims and injustice towards women. It was translated into English (as Breaking Ties) and still later into Hindi, Tamil, Odiya and Marathi. Her books were critical of patriarchy. She was divorced by her engineer husband by three-talaq in a single sitting.
Her lawyer father supported her all along for her courageous writings. She was the first among Muslim girls in the Chandragiri area of Kerala to pass the 10th grade (SSLC) exam.
She was conferred Kannada Rajyotsava, Kannada Sahitya Academy and Nadoja awards. On several occasions, she was targeted by Muslim fundamentalists for her views and bold narratives against injustice. Having been born in the twilight zone of Kannada and Malayalam, she translated several Malayalam works into Kannada. She had shifted to Mangalore in her later life.
She was even elected Karavali Lekhakiyaru Mathu Vichakiyaru Sangha (Coastal Writers and Intellectuals Union).
Her death has been mourned by several writers and Kannada literary organisations.
Her last rites were performed at the Zeenath Baksh Masjid in Bunder area of Mangalore and was buried in the adjacent graveyard on Tuesday night.
Subscribe us on