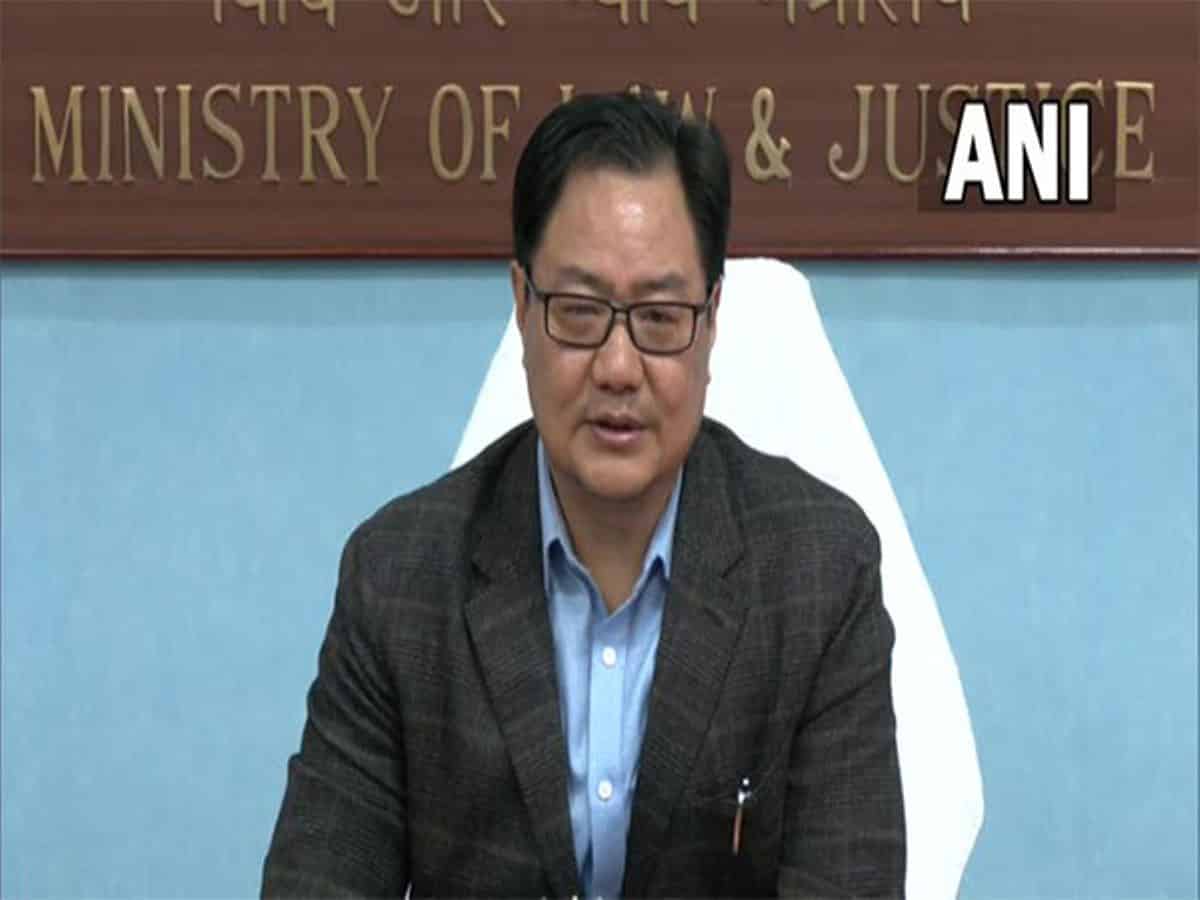 Prayagraj: A day after the Supreme Court warned of action for any delay in clearing transfer and appointment of judges, Union Law Minister Kiren Rijiju on Saturday said the country will be governed according to the Constitution and wishes of the people and nobody can give warning to anyone.
"Public is 'malik' (master) of this country and we are servants. We all are here for service and the Constitution is our guide…. The country will be governed under the guidance of the Constitution and wishes of the public. Nobody can give warning to anyone," Rijiju said.
"Sometimes discussions are held in the country on some matters and in a democracy everyone has the right to express their opinion. But people sitting in responsible positions have to think before saying anything, whether it will benefit the country or not," he said, referring to reported remarks of a Supreme Court bench.
The minister was addressing an event on the 150th anniversary of the Allahabad High Court Bar Association here as the chief guest.
His remarks came a day after a bench of Justices S K Kaul and A S Oka expressed displeasure over the delay in clearing recommendations for transfer of high court judges, calling it a "very serious issue", and warned that any delay in this matter may result in both administrative and judicial actions which might not be palatable.
On Saturday, the Supreme Court also questioned the government over the delay in clearing the names of five high court judges who had been recommended for elevation to the Supreme Court. The judges were elevated to the Supreme Court on Sunday.
The remarks are the latest in a tug of war between the judiciary and the executive over the process of appointment of judges of the Supreme Court and high courts.
Subscribe us on