New Delhi: Delhi Police on Tuesday questioned a total of 46 suspects, including nine women, for several hours in connection with a probe in the news portal's foreign funding.
Police had prepared a list of 25 questions on various issues which included northeast Delhi riots, details of foreign travels, and farmers' agitation.
Paranjoy Guha Thakurta, a journalist, said that nine police personnel came to his house in Gurugram at 6.30 am and asked him various questions.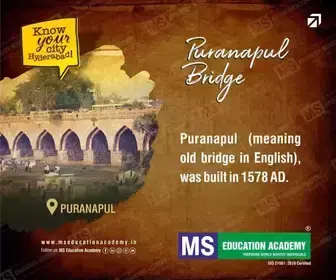 "I came with them voluntarily to the office of Delhi Police's Special Cell at Lodhi Road. The same set of questions were asked again that am I an employee of NewsClick. I said no, I am a consultant. They asked me about my salary.
"They also asked me that have I covered the Delhi riots. I said no. Then on covering the farmers' agitation, I said yes. They asked me how long I have been consultant with them. I said since May 2018. After I came here, I learnt that an FIR has been lodged apparently under the UAPA… I have been here since around 8.30 am and I am leaving now around 6 pm," Thakurta said.
He further stated that police asked him whether he had called one S Bhatnagar in the US, he said yes, he is his brother-in-law. Police also asked him whether he uses Signal application, he said yes.
Delhi Police on Tuesday searched 30 locations connected with NewsClick and its journalists. Two people — NewsClick founder Prabir Purkayastha and Human Resources head Amit Chakravarty — have been arrested.
Among those questioned were journalists Urmilesh, Aunindyo Chakravarty, Abhisar Sharma, Thakurta as well as historian Sohail Hashmi and D Raghunandan of the Centre for Technology & Development.
"After a day long interrogation by Delhi Police's special cell, I am back home. Each and every question posed will be answered. Nothing to fear. And I will keep questioning people in power and particularly those who are afraid of simple questions. Not backing down at any cost," Sharma posted on X.
Communist Party of India (Marxist) general secretary Sitaram Yechury's official residence in Pt. Ravi Shankar Shukla lane was one of the sites raided by police to question his staffer Sri Narayan's son Sumit, who works with NewsClick.
"They came without any information or notice. Initially they said they had come to inquire about some bank loan. Finally, when they came inside, they said it is in connection with NewsClick," Yechury said.
"They sat for around two hours, asked some questions. When they could not find anything, they took Sumit's laptop and phone and said it can be recollected after two days," he told PTI.
Another journalist, Bhasha Singh, wrote on X, "Finally last tweet from this phone. Delhi police seizure (sic) my phone."
The website recently hit the headlines for allegedly receiving money from US millionaire Neville Roy Singham for pro-China propaganda in India.
Citing an investigation by The New York Times, Information and Broadcasting Minister Anurag Thakur had recently claimed that NewsClick's money trail revealed an "anti-India agenda".