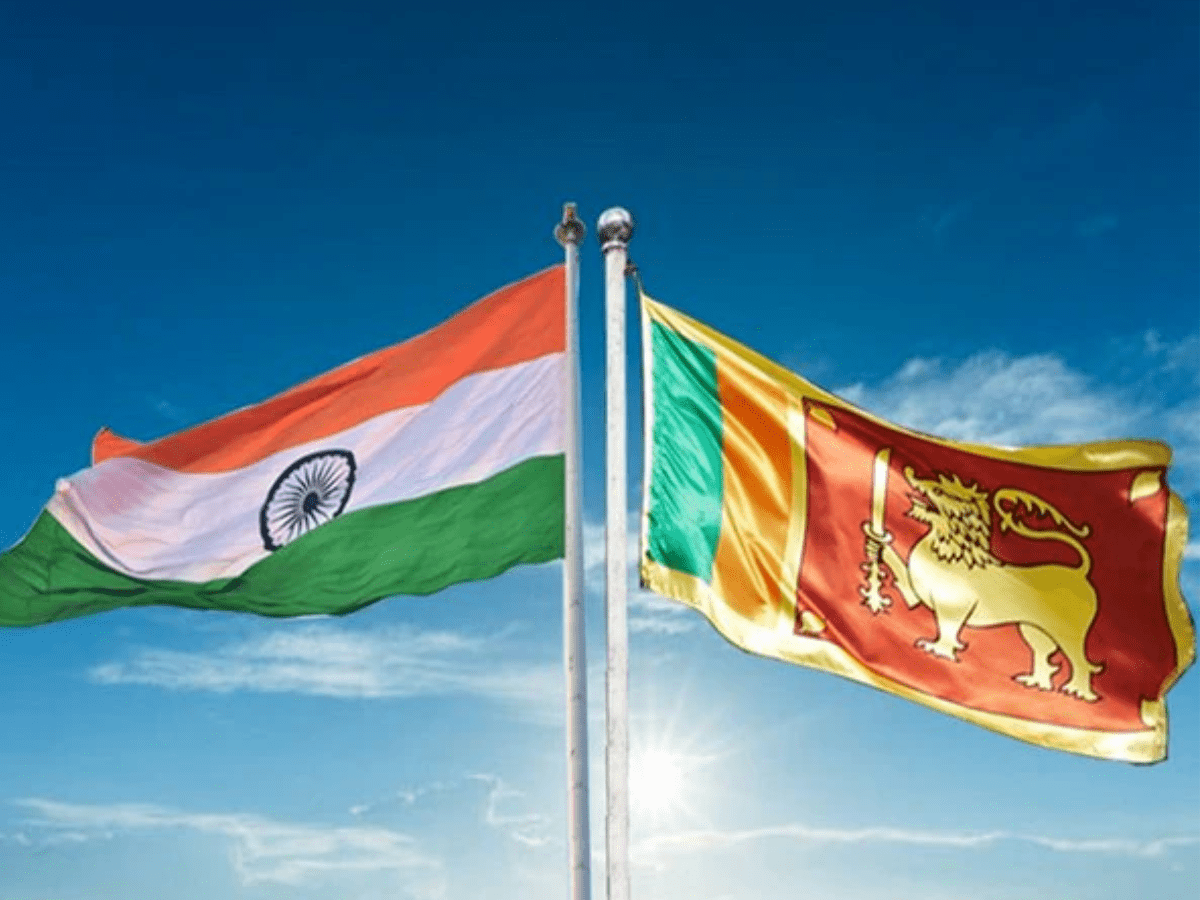 Colombo: The reconstruction work of a century-old railway track in northern Sri Lanka began under India's assistance here on Monday, in a move aimed at enhancing mobility of goods and services and boosting economic activity in the cash-strapped island nation.
The 43-km long railway track between Medawachchiya and Madhu Road represents the first phase of the project to reconstruct the Northern Railway Line, covering 252 km, which will be completed at a cost of USD 81 million.
IRCON International, an Indian company that has contributed to several railway reconstruction projects in Sri Lanka, is headlining this project.
Additionally, ancillary works from Maho to Omanthai 128 km is also being undertaken by IRCON, under an existing line of credit (LoC) of USD 318 million, at a cost of USD 91.27 million.
"As a long-standing development partner of Sri Lanka, the Government of India executed several projects in Sri Lanka under its concessional loans and grant schemes. Of the different sectors of cooperation under these facilities, the upgradation and modernisation of Sri Lankan Railways has been one of the priority areas," the Indian High Commission here said in a statement.
Indian High Commissioner Gopal Baglay said the move "underscored the importance of modernisation of Railways in enhancing mobility of goods and services in Sri Lanka thereby boosting economic activity."
"India has executed projects of over USD 1 billion in the railways sector in Sri Lanka under five Indian LoCs," Baglay said during the official inauguration of the project.
"In addition, projects of about USD 180 million are either ongoing or in pipeline under existing LoCs," he added.
The High Commissioner stressed the importance of strengthening connectivity internally in Sri Lanka as well as with India for enhancing pilgrimages, tourism, trade and economic benefits for people from both countries.
"A glorious new chapter of India-Sri Lanka railway cooperation begins today with the ceremonial inauguration of railway track reconstruction work at Madavachi," the Indian High Commission tweeted.
Sri Lanka's Transport Minister Bandula Gunawardena thanked India for its assistance, and said the railway track, which was built in 1905, had not been upgraded for over a century.
Gunawardena said the reconstruction work will be completed in five months.
As part of its 'Neighbourhood First' policy, India has extended multi-pronged assistance to Sri Lanka to help the country tide over its worst economic and humanitarian crisis since its independence from Great Britain in 1948.
In a similar move, India handed 125 SUVs to the Sri Lanka Police under a line of credit in December last year to support the island nation and help it address the serious mobility restriction issues faced by the police, due to the non-availability of vehicles.
India has also handed 75 passenger buses to Sri Lanka as part of its assistance towards strengthening public transport infrastructure in the country.
Extending a much-needed lifeline to a neighbour in need, India gave financial assistance of nearly USD 4 billion to Colombo during the year.
In January last year, India announced a USD 900 million loan to Sri Lanka to build up its depleted foreign reserves as the financial crisis began to unfold.
Later, it offered a USD 500 million credit line to Sri Lanka to fund the country's fuel purchases.
The credit line was later expanded to USD 700 million due to the sheer gravity of the situation.
The Indian credit lines since early 2022 have been in use to import essentials and fuel after street protests erupted due to severe shortages of essentials.
Subscribe us on