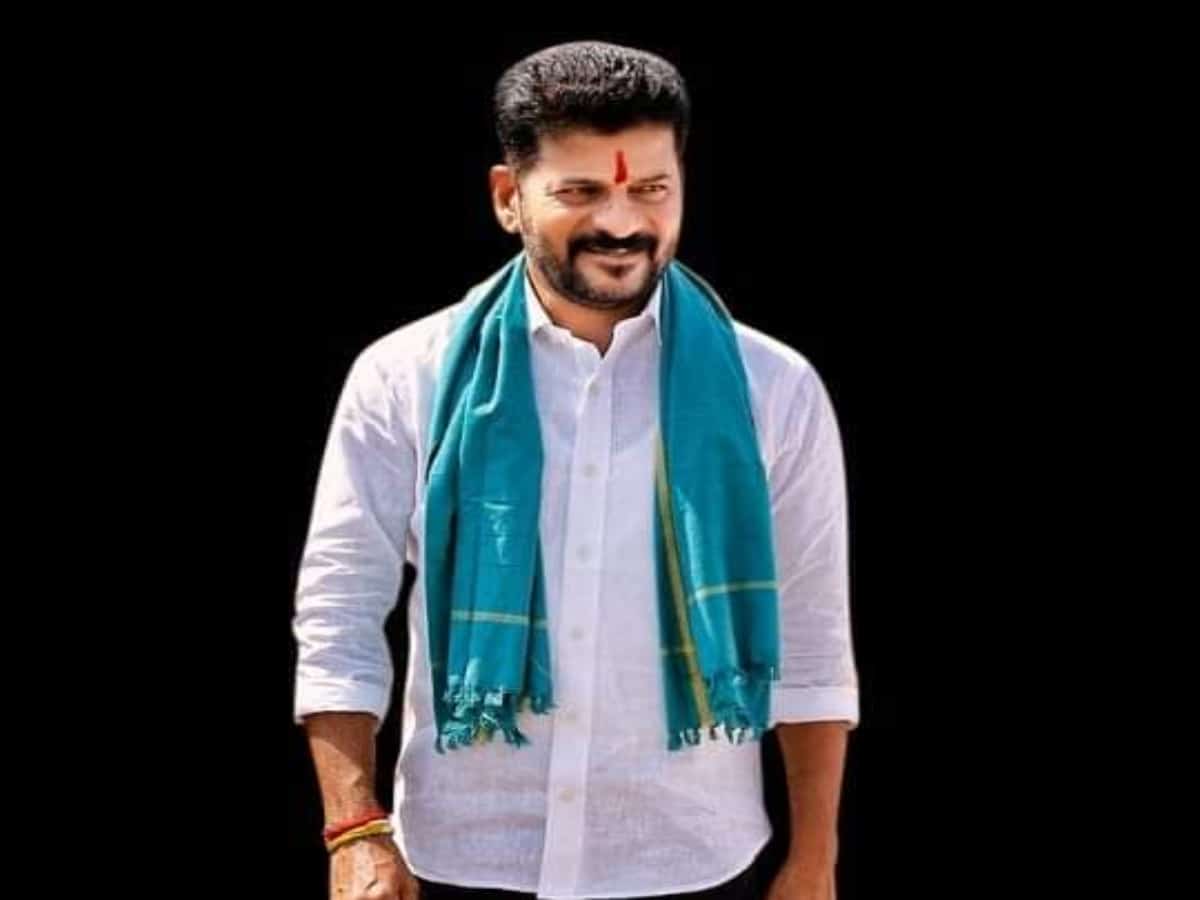 Hyderabad: TPCC president and Malkajgiri MP A. Revanth Reddy on Friday wrote an open letter to Chief Minister K Chandrasekhar Rao on the allocation of funds in the State budget.
In his open letter to the Chief Minister, Revanth Reddy said the Chief Minister made many promises to the people like farmers, unemployed youth, BCs, Dalit and minority communities, but not fulfilled even a single promise. He said funds are not allocated in the budget for some promises. Farmers are unable to pay interest for loans taken by them, he said.
The TPCC chief said," the CM KCR has done great injustice to the Dalit community. The promise of three acres of land for each family, not even one promise was fulfilled. Recently, you started to deceive those communities once again in the name of Dalit Bandhu. It has been shown in the budget that Rs.17,700 crore is being allocated for the Dalit Bandhu scheme in the financial year 2022-23. However, spending is zero. There is no clarity on the guidelines of this scheme. By placing the scheme in the hands of the MLAs, lobbying was encouraged. It turned into a commission scheme for BRS leaders.
He also alleged that the CM KCR betrayed people of Palamuru – Rangareddy. "It seems that you have deliberately watered down the Palamuru-Ranga Reddy project which could have been beneficial to the farmers of South Telangana. Thousands of crores of loans were raised in the name of that project. Things fell apart. The estimated cost of this project, which was initially Rs.35,200 crores to irrigate 12.30 lakh acres and provide drinking water to the city of Hyderabad, has now reached Rs.60 thousand crores. You spent only Rs.7,241 crores on this project in seven and a half years. The allocation made in the current budget is only Rs.1,225 crores. If these allocations are made, this project will not be completed even for another 60-70 years.
"For the past nine years, you have been fooling people by saying that you will build double bedroom houses. Millions of homeless poor people in the state are eagerly waiting for the dream of owning a double bedroom house. Whereas… in nine years you sanctioned only 2,97,057 houses. Of this, the construction of 2,28,520 has been started, but only 21 thousand have been handed over to the beneficiaries, according to the calculations.He also asked what happened to Rs. 3 lakh financial assistance for construction of houses. In order to appease the people who are angry about the double bedroom houses, it was announced during the last budget that Rs. 3 lakh financial assistance will be given for those who have own land to build houses. It was said that 4 lakh beneficiaries will be given financial assistance this year. Another budget is goig to be presented but there are no guidelines for this scheme so far… The scheme has not yet started.
Revanth Reddy also questioned about unemployment allowance of Rs.3016. During BRS's nine-year rule, suicides of unemployed youth increased in Telangana. Young people are committing suicide because they cannot get jobs after completing higher studies and cannot pass the burden on their parents. Before the last election to appease them, you promised to give an unemployment allowance of Rs.3016 per month. TSPSC has a registered list of about 26 lakh unemployed people in the state. No one was given a single rupee.
The TPCC chief said he Congress has brought the fee reimbursement scheme for the higher education of the children of the poor and underprivileged. After you came to power, you gradually watered down the scheme. Scholarship and fee reimbursement arrears are piling up year after year. There are already two-year arrears of Rs.2,900 crore. Not even a paisa has been given so far in this financial year. The arrears of three years have reached to Rs.5000 crores. Due to this 18 lakh students are suffering.
"You cheated farmers in the name of 24 hours electricity. Due to non-payment of dues, power companies were forced into bankruptcy. Now 10-hour power cuts are being imposed in the villages. Farmers are protesting due to power cuts at the time of harvest. Scenes of sit-ins in front of sub-stations are again seen in Telangana. Rs. 10,500 crores have been allocated in the 2022-23 budget for free electricity. But, as the amount was not released, the discoms suffered more losses. In the name of compensating those losses, the household consumers are being burdened with additional charges in the name of ACD".
He also alleged that Healthcare promises were not implemented. "You promised that a multi-specialty hospital in each district, a 30-bed hospital in each Mandal, a 100-bed hospital in the assembly constituency, and a primary health center in each village will be constructed. God knows about the new ones… there is no fund for the maintenance of the existing hospitals. It has been over a year since you performed Bhumi Puja for the construction of super specialty hospitals in Sanat Nagar, LB Nagar, and Alwal in Hyderabad. There has been no movement since then. As the government owes Rs.800 crores to private hospitals, people are not receiving treatment even though they have Arogyasri cards.
He stated the last budget sessions of your government are about to begin. This is your last chance to keep your word to the people. I demand that all these promises be fulfilled within the next ten months by allocating adequate funds to the budget. Otherwise, you have no right to ask for votes in the next election", he added.
Subscribe us on