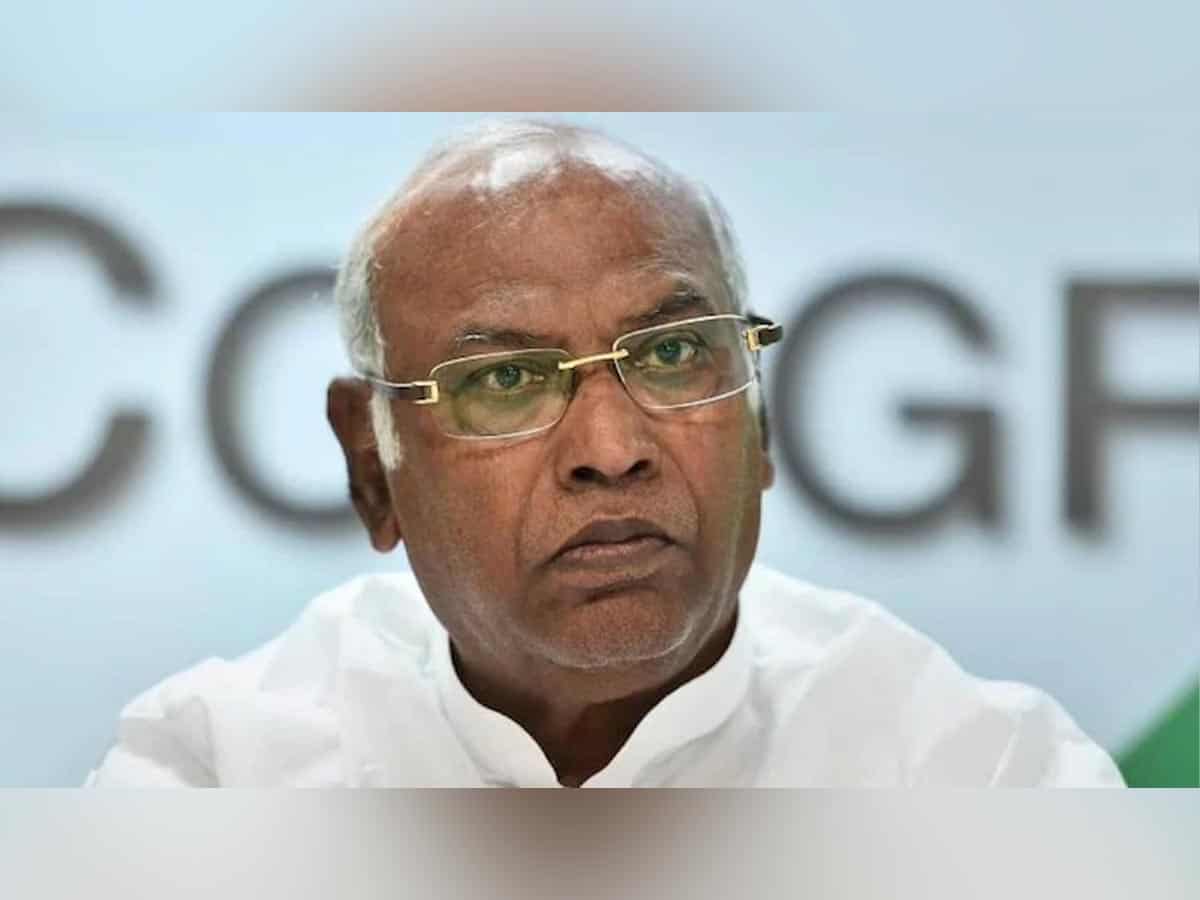 New Delhi: Congress president Mallikarjun Kharge on Saturday said he was saddened to hear about the unfortunate crash involving two fighter jets of the Indian Air Force (IAF) and wished the injured pilots a speedy recovery.
A Sukhoi 30MKI and a Mirage-2000 aircraft of the IAF crashed in Morena district of Madhya Pradesh during a routine training mission on Saturday, resulting in the death of a wing commander while two other pilots ejected safely.
"Dismayed to hear about the unfortunate aircraft crash involving two fighter jets of Indian Air Force.
"Salutations to the pilot who made the supreme sacrifice. Our thoughts and prayers are with his family and loved ones. Wishing speedy recovery to the injured pilots," Kharge said on Twitter.
The Congress also said the news of crash involving the two IAF fighter jets is very sad.
"We pray to the god to grant place in his feet to the pilot killed in the crash and strength to his family. We also pray for the speedy recovery of the pilots injured in the crash," the party said in a tweet in Hindi.
Officials said the two pilots of the Sukhoi-30MKI aircraft ejected safely while the pilot of the Mirage-2000 lost his life.
"Two fighter aircraft of IAF were involved in an accident near Gwalior today morning," the Indian Air Force said in a statement.
It said the aircraft were on a routine operational flying training mission. "One of the three pilots involved sustained fatal injuries. An inquiry has been ordered to determine the cause of the accident," the IAF said.
Subscribe us on