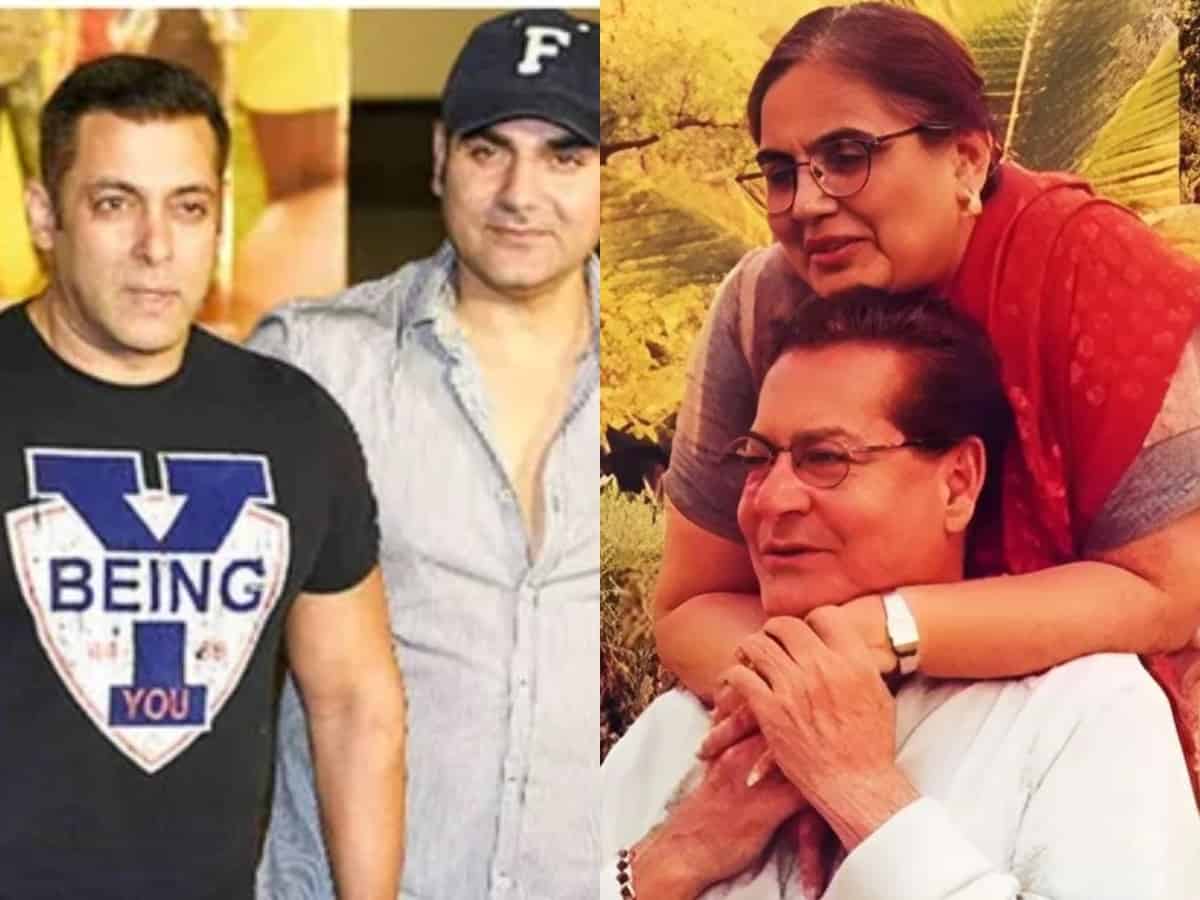 Mumbai: Salim Abdul Rashid Khan or simply Salim Khan who is the screenwriter of various Bollywood love story films has faced stiff opposition from his lover's family. He wrote different stories with different genres and is counted among the top screenwriters in India. In this write-up, we will tell you about the problems faced by a renowned screenwriter in achieving his love. So keep scrolling.
Salim Khan's son Arbaaz Khan in an interview asked the former about his love life. Salim revealed how he faced opposition from his in-laws when he wanted to meet his wife Salma and her family for the first time. He recalled how religion became the barrier between him and Salma, whose name was Sushila Charak before marriage.
Salim Khan's first wife Salma was Hindu and they got married on the 18th of November in 1964. The couple has four children – sons, Salman, Arbaaz and Sohail, and one daughter, Alvira. They also later adopted another daughter Arpita.
Salim Khan informed about his love life and marriage on Arbaaz's talk show 'The Invincibles'. He said, "When I went to meet them, I felt all the country's Maharashtrians had assembled in one place. There were so many people. I have never been as nervous as I was then. Everyone had come to see me, like I was a new animal in the zoo. Many were in my favour too. My father-in-law said, 'We have enquired about you. You are educated and from a good family. You don't get good boys these days. Magar religion acceptable nahin hai (The religion is not acceptable)."
Salim also recalled how he replied to his father-in-law when the latter cited religion as a barrier between Salim and Salma. Arbaaz also asked his father how his name changed from Salim to Shankar in his family of Salma, to which Salim replied, "Her grandmother, who was called Ajji, was the only person in the family who was in support of me. She used to wait and say, "When will my Shankar come?"
After Salma, Salim Khan also married Helen. The veteran screenwriter said that it was difficult at first for Helen to adjust in the Khan family, but now all the children from his first wife live in harmony with her.
Subscribe us on