New Delhi: Opposing petitions seeking validation of same-sex marriages, Muslim body Jamiat Ulama-i-Hind has moved the Supreme Court saying they are an attack on the family system and in complete contravention of all personal laws.
Seeking intervention in the batch of petitions pending before the top court, the organisation also cited the Hindu traditions, saying the aim of marriage among Hindus is not merely physical pleasure or procreation but spiritual advancement.
It is one of the sixteen 'sanskars' in Hindus, the Jamiat said. "This concept of same-sex marriage goes to attack the family system rather than making a family through this process," Jamiat said.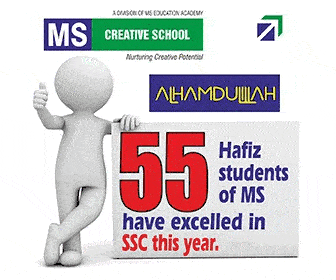 The top court on March 13 had referred the pleas seeking legal validation of same-sex marriages to a five-judge Constitution bench for adjudication, saying it is a "very seminal issue".
A bench headed by Chief Justice D Y Chandrachud said the submissions on the issue involve an interplay between constitutional rights on the one hand and special legislative enactments, including the Special Marriage Act, on the other.
In its petition, Jamiat said, "The nature of prayers in the present petition is in complete contravention of the established understanding of the concept of marriage in all personal laws between a biological man and a biological woman and thus intends to rake up the very core, i.e., the structure of a family unit prevailing in the personal laws system."
"The concept of marriage between two opposite sexes is like a basic feature of the concept of marriage itself which leads to the creation of a bundle of rights (maintenance, inheritance, guardianship, custody).
"By these petitions, petitioners are seeking to dilute the concept of marriage, a stable institution, by introducing a free-floating system by introducing the concept of same-sex marriage," the plea said.
The Jamiat said that in Muslims, marriage is a socio-religious institution between a biological man and a biological woman and any different interpretation given to the marriage shall lead to the persons claiming to be married under this category as non-adherents.
In a historic judgement on September 6, 2018, the Supreme Court decriminalised consensual gay sex between adults after years of activism.
In an affidavit filed before the apex court, the government has opposed the petitions and submitted that despite the decriminalisation of Section 377 of the Indian Penal Code, the petitioners cannot claim a fundamental right for same-sex marriage to be recognised under the laws of the country.
At the same time, it submitted that though the Centre limits its recognition to heterosexual relationships, there may be other forms of marriages or unions or personal understandings of relationships between individuals in a society and these "are not unlawful".
It said western decisions sans any basis in Indian constitutional law jurisprudence cannot be imported in this context, while asserting that granting recognition to human relations is a legislative function and can never be a subject of judicial adjudication.
Subscribe us on