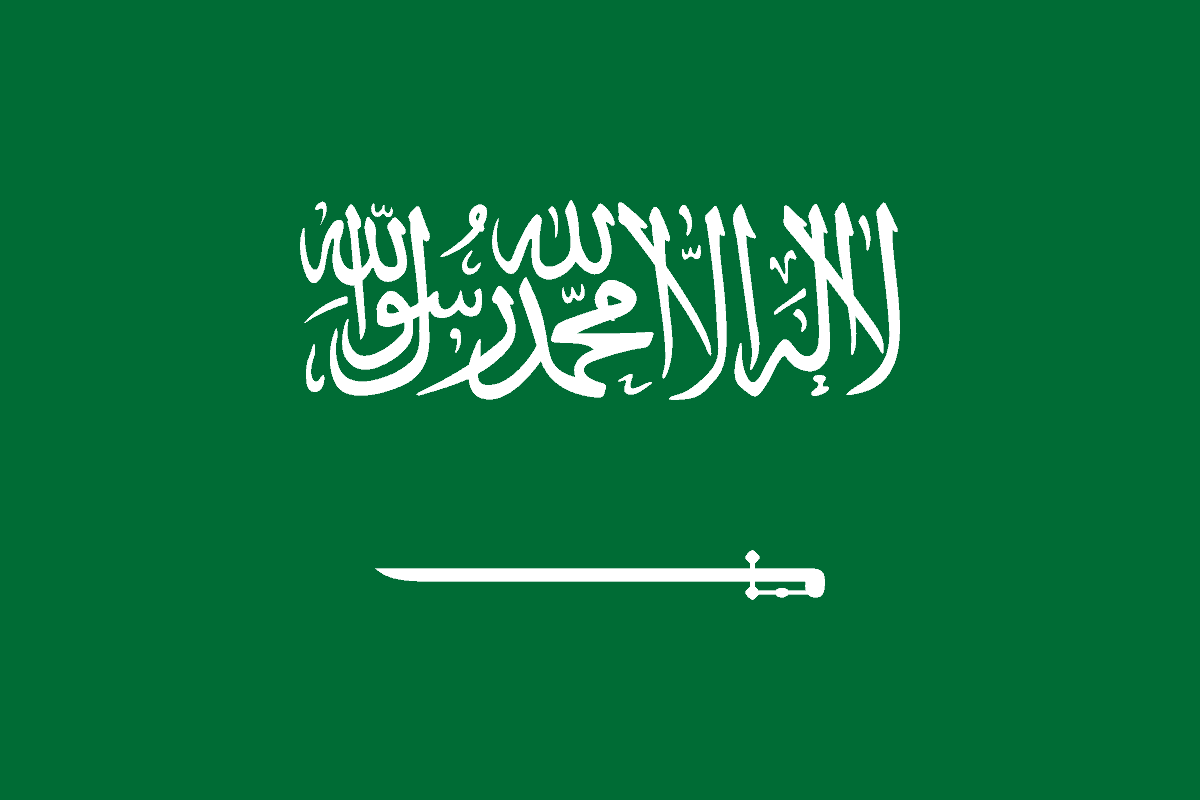 Dubai: Till now, the economic and social impact of football was largely visible only in Latin American countries, but after the successful hosting of the FIFA World Cup by Qatar, the way Arab countries have realised the power of this game and started working in that direction is commendable and also going to become an example of foresight.
Football is an important part of Saudi Arabian culture and has been played for many years. With the recent signing of football superstars like Ronaldo, Saudi Arabia's Al Nasr Club has signed a deal worth Rs 170 billion, indicating that Saudi Arabia wants to use football to promote tourism and culture in the country.
The manner in which Cristiano Ronaldo has been given a luxurious 5-star suite of 17 rooms to live in, as well as exemption from the law which prohibits unmarried cohabitation, it is clear that the purpose of this agreement and its effect is not going to be limited to playfield.
Two of Saudi Arabia's biggest clubs, Al Nassr and Al Hilal, are investing heavily in their teams to make them globally competitive. This has increased interest in the sport among both locals and tourists alike.
Al-Nassr's rival Al Hilal is reportedly making a whopping offer of 24 billion rupees per season for Argentine striker Lionel Messi, according to a report in Barca Universal. Al Hilal is said to be Al Nassr's biggest rival.
Messi's contract with his French club Paris Saint-Germain (PSG) is set to expire in June, and the Saudi club is keen to sign him as soon as possible. Al Hilal is currently not allowed to add any players until the next transfer window, according to regulations, but they are open to signing the Argentine star now and allowing him to join the club in the summer.
Speaking to IANS, former Gulf News editor Bobby Naqvi said, "Football is also being used as a tool for social change in Saudi Arabia. It has been able to bring together people from different backgrounds and cultures. It is helping, as well as providing an outlet for young people who previously did not have access to entertainment or other forms of entertainment."
"Football's popularity is growing in Saudi Arabia year by year and now it has become an important part of the culture. Players like Cristiano Ronaldo, Lionel Messi, and Neymar have played at Al Nassr, Al Hilal, and Al Wehda.
"With news of signings for teams such as Saudi Arabia, it is inevitable that more people from around the world will be attracted to watch sports in Saudi Arabia. This increased interest will contribute to an influx of tourists resulting in increased ticket sales, merchandise May contribute to the economy through growth in sales, hospitality, and business.
"These efforts are part of Saudi Vision 2030, a national transformational roadmap launched in 2016. The roadmap aims to position Saudi Arabia as an economic powerhouse in the world. Saudi Arabia strives to establish itself as an attractive destination for visitors and investors and to provide excellent quality of life to its people. Football has much to offer to Saudi Arabia and can be seen as a step toward cultural progress."
As part of Crown Prince Mohammed bin Salman's vision 2030, Saudi Arabia prioritised sports in 2016. Since then, the sports industry in Saudi Arabia has been progressing toward three major goals. Increasing community participation in sports to 40 per cent by 2030, improving Saudi athletes' overseas exposure, and boosting the sports economy.
One of the goals of Vision 2030 was to make the state a hub for top professional sporting events, which would have significant implications for the country, such as job creation.
According to the 2020 Sports Ministry report, the sports sector created more than 14,000 jobs that year. In addition, jobs in sports clubs have increased by 129 per cent over three years due to new sporting offerings. Between 2018 and 2021, administrative jobs grew by 156 per cent, while career opportunities in sports increased by more than 114 per cent.
The economic impact of tourism is another important benefit of hosting sporting events in the Kingdom, as these events contribute to an increase in the number of foreign visitors from around the world who can spend money and boost the Saudi economy.
According to the ministry, sporting events generated 36.9 million Saudi riyals ($9.8 million) in ticket revenue and visitor spending in 2020. In addition, the sports sector contributes to hotel spending and the hospitality industry in general. Both the cities of Jeddah and Riyadh host events such as Formula E, Formula 1 and Race on the Red Sea during the first eight months of 2022.
One of Saudi Arabia's biggest obstacles in promoting sports was the low participation of women. Top-down reforms have helped address this problem. In 2018, families-not just men-were allowed to enter the stadium. Following this change, the number of participants in athletic events increased by 152 per cent.
To encourage women's participation in sports, the Ministry of Education issued a decision in 2017 to implement sports classes in girls' schools, which were not previously available in public schools. All these reforms helped women's participation in sports skyrocket by 150 percent from 2015 to 2019. Today, the state has over six thousand female athletes and twenty-seven women's sports teams.
Saudi Arabia has participated in the FIFA World Cup six times and the number of clubs playing professional football in Saudi Arabia is over 100, with 16 clubs playing in the Saudi Professional League, 20 clubs in the First Division, 28 clubs in the Second Division and 32 in the Third Division.
As India has withdrawn the bid to host the 2027 AFC Asian Cup, Saudi Arabia is left as the sole bidder for it, and it is for Saudi Arabia to claim the FIFA World Cup after successfully hosting the Asian Cup.
Saudi Arabia is reportedly preparing to stake claim to host the 2030 FIFA World Cup. If we talk about Arab countries, then this country with a population of about 36 crores has always been enthusiastic about sports. Saudi Arabia has also won many medals in the Summer Olympic and Winter Olympic Games.
Apart from football, equestrian sports, horserace, athletics, formula one, and karate are also very much liked by the people of Saudi Arabia and their participation is visible. As it is clear that Saudi wants to separate its economy from oil, sports and tourism can become its main source of income. In the coming days, we can see a lot of sports-related activities here.
Saudi Arabia, a mostly desert country with summer temperatures touching 50 degrees Celsius, has been chosen to host the 2029 Asian Winter Games and is building one such sports complex in the $500 billion mega-city Neom. which will remain cold and snowy year-round for the winter sports complex.
The Saudi capital Riyadh will host the Asian Games in 2034.
Sports Minister Prince Abdulaziz bin Turki al-Faisal told media that hosting the Olympics was the kingdom's "ultimate goal". Saudi money has knocked the world of golf with the LIV tour of golf by investing huge money. Top players have been lured by record-breaking prize money and hefty sign-on fees. Former world number one Dustin Johnson has been one of the major beneficiaries, earning $35 million in total prize money in the inaugural season – having been given $150 million just for agreeing to play. The LIV will expand its 54-hole, part-team format this year to a 14-tournament international event offering a record $405 million in prize money.
In cricket, Saudi Aramco, the world's largest oil exporter and one of its richest companies, began sponsoring major events organised by the International Cricket Council, including the men's and women's ODI and T20 World Cups. Saudi Arabia has overtaken horse racing with the $20 million Saudi Cup, the world's richest race. The last two editions have been won by Saudi-owned horses.
Not only Saudi, but other neighbouring countries are continuously investing to build Arab ownership and influence in football.
Qatar wants to invest in the English Premier League (6 billion Pounds), the world's richest and most watched league, with its Sports Fund (QSI). Recently held investment talks with London-based club Tottenham Hotspur. Qatar has bought a 22 percent stake in Portuguese club SC Braga for 19 million Pounds. QSI is also exploring options in Belgium, Spain, and Brazil.
The English Premier League is closely related to the Gulf countries. The royal family of Abu Dhabi bought Manchester City Club in 2008. The club has won the Premier League 6 times since Abu Dhabi bought Manchester City and Manchester City is also in financial profit. Meanwhile, Saudi Arabia's Public Investment Fund (PIF) bought English Premier League club Newcastle United in 2021 for 300 million Pound. Qatar also owns beIN- the sports broadcaster for Europe and the Middle East. Apart from football, Qatar is now taking interest in Squash, Tennis, and Formula One with its Sports Fund (QSI).
Another important factor behind the promotion of tourism through sports and games is the nomadic nature of the Saudi people. Every year, about $50 billion is spent by Saudis travelling abroad. It is the effort of the Saudi government to give the young generation of working age above 35 years the option to spend within the country.
In Saudi Arabia, 60 per cent of the population is under the age of 35, who are standing with Prince Mohammed bin Salman in the winds of Saudi change. This is a Saudi population that is educated abroad, speaks English, and is ready to be a change agent with technology.
According to statistics, tourists in Saudi Arabia spent 27 billion riyals ($7.19 billion) during the first six months of 2022, making tourism one of the most promising sectors in the kingdom.
The Investment Ministry said that 3.6 million foreign tourists visited the kingdom during the second quarter of the year, which greatly contributed to the plan to diversify sources of income as part of Vision 2030. Saudi Arabia aims to become a top five global destination by 2030, and to this end opens the country to foreign tourism and investment.
Turki Alalsheikh, chairman of the General Entertainment Authority, said six million people attended the Riyadh Season 2022 winter festival within a month of its launch on October 21.
Saudi Arabia has opened its borders to international luxury hospitality brands and welcomed foreign visitors for the first time to its ancient heritage sites and pristine coastline while opening up new wonders for the world to see.
With the inclusion of sporting and entertainment events around the world, Saudi Arabia is creating more opportunities for its citizens and foreign tourists to explore. According to Saudi Vision 2030, the country aims to increase the private sector's contribution to GDP to 65 per cent by 2030. Saudi Arabia has also allowed its citizens to rent Airbnb-style property through a new portal similar to the global rental marketplace.
The recent announcement of Saudi Entertainment Ventures, to invest more than SAR 50 billion to build 21 entertainment destinations that will provide unique and innovative world-class entertainment experiences and global partnerships from within the sector.
SEVEN recently announced the beginning of construction of its entertainment destination in the Al Hamra district of Riyadh as well as the location of the upcoming projects in 14 cities across the Kingdom: Riyadh, Kharj, Makkah, Jeddah, Taif, Dammam, Khobar, Al Ahsa, Madinah, Yanbu, Abha, Jazan, Buraidah, and Tabuk.
Saudi Entertainment Ventures has announced the beginning of construction of its entertainment destination in Tabuk.
With a development value of more than SAR 1 billion, SEVEN's entertainment destination in Tabuk will transform the entertainment landscape in the region with a wide range of attractions and experiences.
Subscribe us on