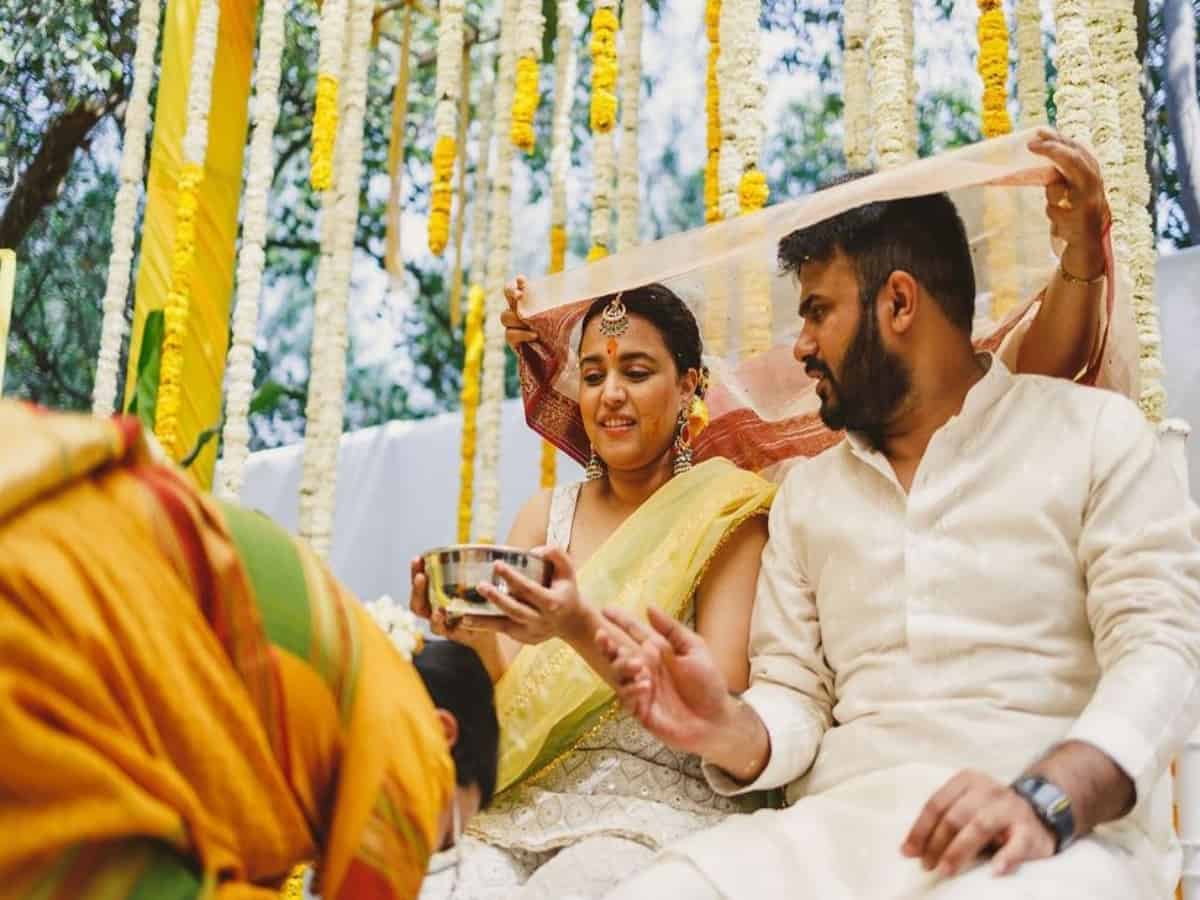 New Delhi: Actress Swara Bhasker and politician Fahad Ahmad surprised everyone with their wedding announcement last month. The couple met each other during a protest first and then finally got married. After a quiet court wedding, their traditional wedding celebrations have begun now. During the wedding preparations, Swara and Fahad shared when and how they decided to get married.
Speaking to ETimes, the couple revealed that they were both activists and social workers. They also spoke about how they prepared wedding functions in keeping both Hindu and Muslim rituals in mind. They said they wanted to 'build a common tradition of celebrations.'
"We are both very conscious and proud of our identities and nobody wants to change anybody. We planned things that are common to both our traditions. Haldi is something that happens in both. It's called ubtan in Muslims. Mehendi happens on both sides. Sangeet happens on both sides. In India, an interfaith couple that does not convert can only get married in the court under the Special Marriage Act. That we have done. Now we are trying to build a common tradition of celebrations.," the couple told the news portal.
Fahad Ahmad and Swara Bhasker revealed that they started talking to each other about their personal lives in 2021. Swara also recalled Fahad telling her to wait for a year-and-a-half, so he could become financially stable, and they could marry. They got married under the Special Marriage Act and Swara has been sharing photos and videos of her wedding festivities on social media.
Subscribe us on