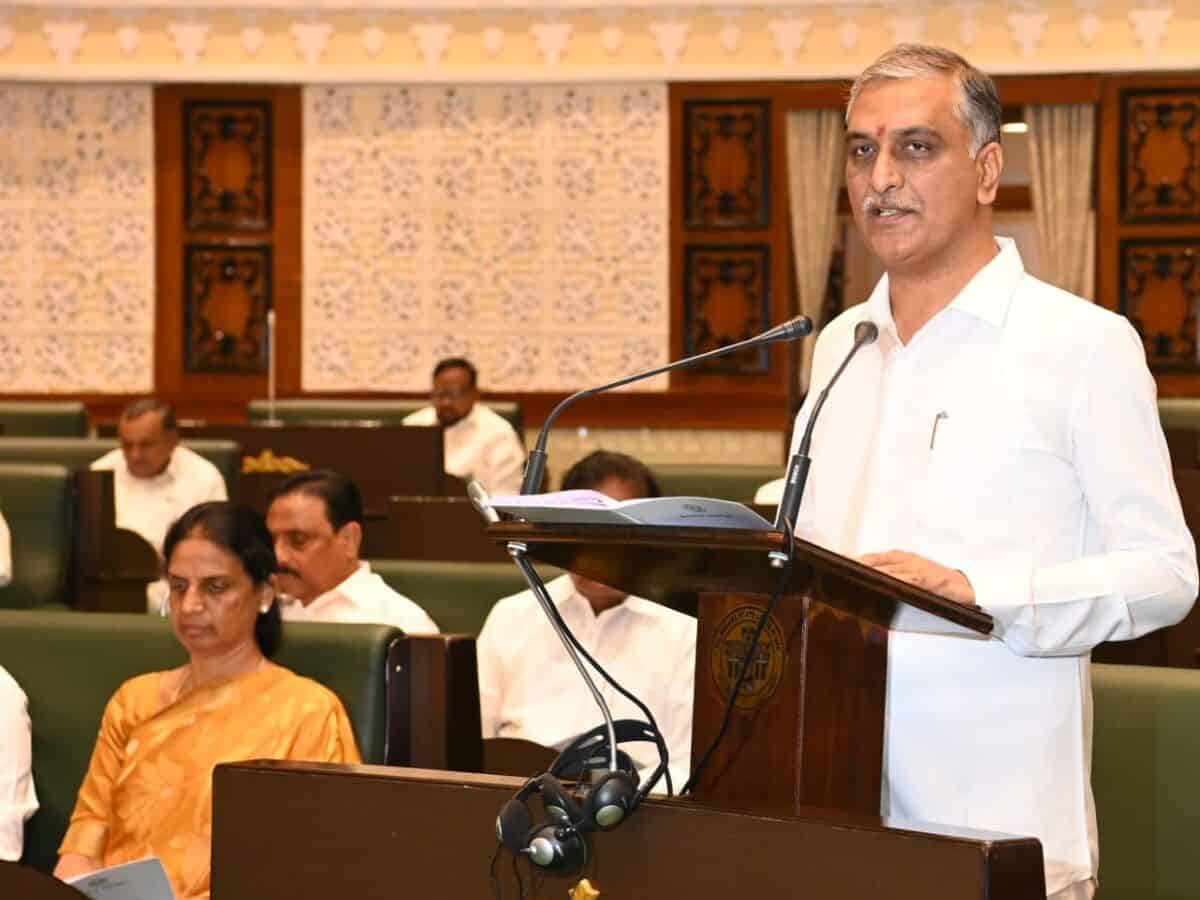 Hyderabad: Telangana Health Minister T Harish Rao informed the Assembly on Sunday that 134 tests would be accessible in Basti Dawakhanas across the state beginning in March.
Currently, 57 tests are available in the Dawakhanas.
In response to a question from BRS members KP Vivekanand, B Ganesh, and K Chander, Harish Rao stated that even expensive tests such as lipid profiles and thyroid tests were performed in Basti Dawakhanas.
"So far, over 1.48 lakh Lipid profiles worth Rs.12 crore and 1.8 lakh thyroid tests worth Rs.8 crore have been conducted free of cost in Basti Dawakhanas," he said.
"The establishment of Basti Dawakhanas relieved a significant burden on the outpatient services at Gandhi Hospital, Osmania Hospital, and Niloufer Hospital. Outpatients at Osmania Hospital fell from 12 lakhs in 2019 to 5 lakh in 2022, while at Gandhi Hospital they fell from 6 lakhs to 3.70 lakhs and at Niloufer Hospital from 8 lakhs to 5.3 lakhs," he further informed.
He stated that the state government had sanctioned 496 Basti Dawakhanas, of which 345 were operational and the remaining 151 would begin operations in March.
Harish rao further said that there are 264 Basti Dawakhanas operating in the Greater Hyderabad Municipal Corporation (GHMC), 36 in the Hyderabad urban agglomeration, and 45 in various municipalities.
Harish Rao stated that the distribution of KCR nutrition kits would commence in all districts in April and that the scheme was originally initiated in the Kamareddy district last December and expanded to a few districts. He stated that the government would also release a notification to fill 1540 Asha worker positions.
Subscribe us on