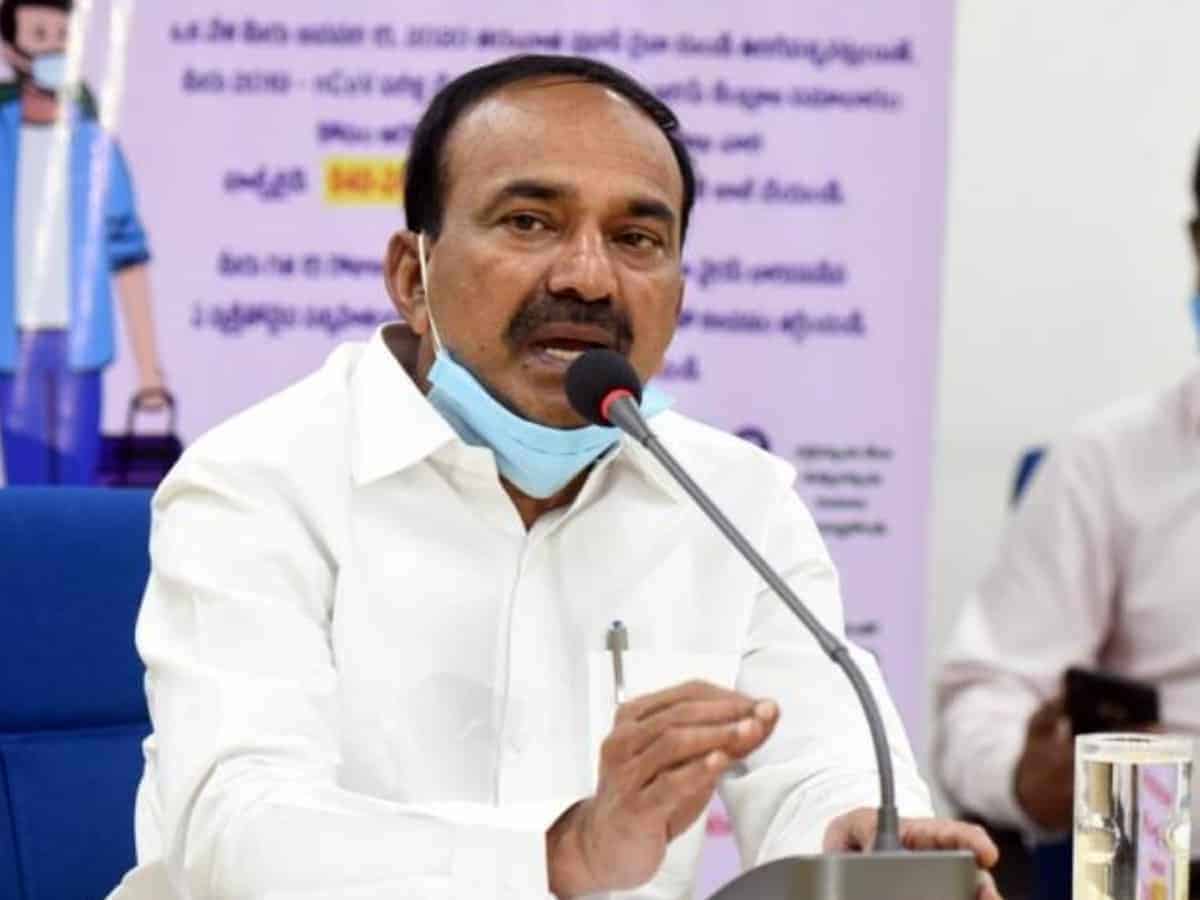 Hyderabad: The Bharatiya Janata Party (BJP) MLA Eatala Rajender alleged that chief minister K Chandrasekhar Rao's close relative is digging out sand worth thousands of crores illegally from the River Manair in Karimnagar district.
While addressing the media at the BJP party office at Nampally on Thursday, the MLA also accused the BRS of new foundation stones that do not carry his name for various works that had already been completed by him in Kamalapur.
Responding to BRS working president and minister KT Rama Rao's comments on him at a public meeting in Rajanna-Sircilla district on Wednesday, that Rajender had punched the breast of the mother (BRS) that fed him milk, Eatala reminded that it was KCR who had jailed the singer and activist Vimalakka, got TJS chief M Kodandaram and MRPS chief Manda Krishna Madiga arrested.
"Even I could have said that KCR has backstabbed NTR and supported Chandrababu Naidu. But I do understand that in politics, such things happen," Rajender added.
He further accused KCR of cheating the public and said, "the chief minister was shamelessly receiving Rs 30 lakh a year through Rythu Bandhu."
Condemning BRS MLC Padi Kaushik Reddy for criticising Governor Tamilisai Soundararajan, Eatala said that Telangana women were bowing their heads in shame at such vile comments by BRS leaders.
Subscribe us on