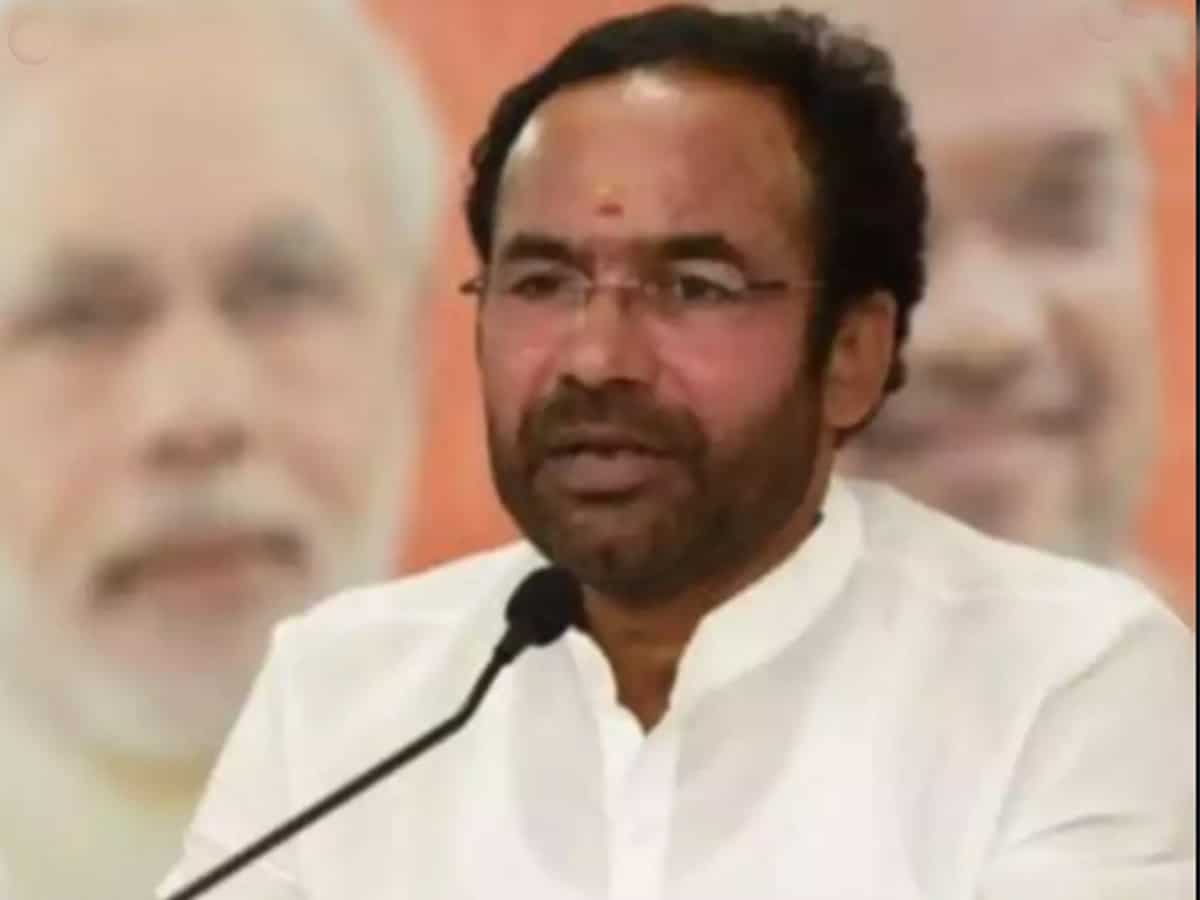 Hyderabad: Union Minister of Tourism, Culture and DoNER, G Kishan Reddy has written a letter to Telangana Chief Minister K Chandrashekar Rao urging him to ensure that the pending land acquisition of national highway projects worth Rs 32,383 crore in the state is expedited.
In his letter to the Chief Minister, G Kishan Reddy stated that to complete the required land acquisition for the 11 national highway projects of 750 km length, about 4,332 hectares of land is required at an estimated cost of Rs 32,383 crore.
However, only 284 hectares have been handed over to the NHAI by the state government.
"I have written a letter to KCR asking him to take measures to provide the rest of the land on time and to cooperate in completing the projects on schedule," tweeted G Kishan Reddy, in Telugu, releasing the letter and the details of the projects that were currently awaiting land acquisition to be complete.
The projects that have come to a halt because of land acquisition include the 158-km northern part of the Hyderabad Regional Ring Road for a cost of Rs 13,163.18 crore.
The NH163G of the Nagpur Vijayawada Corridor, with approximately 275 km in Telangana, has also been a big casualty as a result.
This included the four-laning of 108-km stretch of the Warangal-Khammam section of NH163 G for Rs 3,397.01 crore, the four-laning of the 109-km stretch of the Mancherial-Warangal section of NH163 G for Rs. 3,441 crore and 61 km of four-laning working in the Khammam-Vijayawada section that falls in Telangana for a cost Rs. 3,007 crore.
In his letter G. Kishan Reddy also highlighted the work done by the Narendra Modi government in building a modern national highway road network. "In the time from Independence till 2014, the Telangana region had a total of 2,500 km of national highways.
Since 2014, another 2,500 during were constructed in the last eight and a half years since Narendra Modi became Prime Minister," he wrote.
Subscribe us on